HSE University-St Petersburg Celebrates Graduation 2023
HSE University-St Petersburg has held the traditional graduation ceremony for bachelor's and master's students. The 'Arena' event hall hosted more than 5,000 people: graduates and their loved ones, students, lecturers and deans. This year, HSE diplomas were awarded to more than 1,700 students, 295 of whom received honours diplomas. Read on to find out about the highlights of the 2023 graduation ceremony.
On July 3, the large 'Arena' hall hosted the traditional graduation ceremony for bachelor's and master's students. The event welcomed graduates and their loved ones, HSE students and staff.
More than 1,700 graduates received ceremonial gowns, graduation caps and diplomas from HSE University. Honours diplomas were awarded to 191 bachelor's and 104 master's students. The 2023 graduation was the first for two master's programmes: Data Analytics for Politics and Society and Language Technology in Business and Education.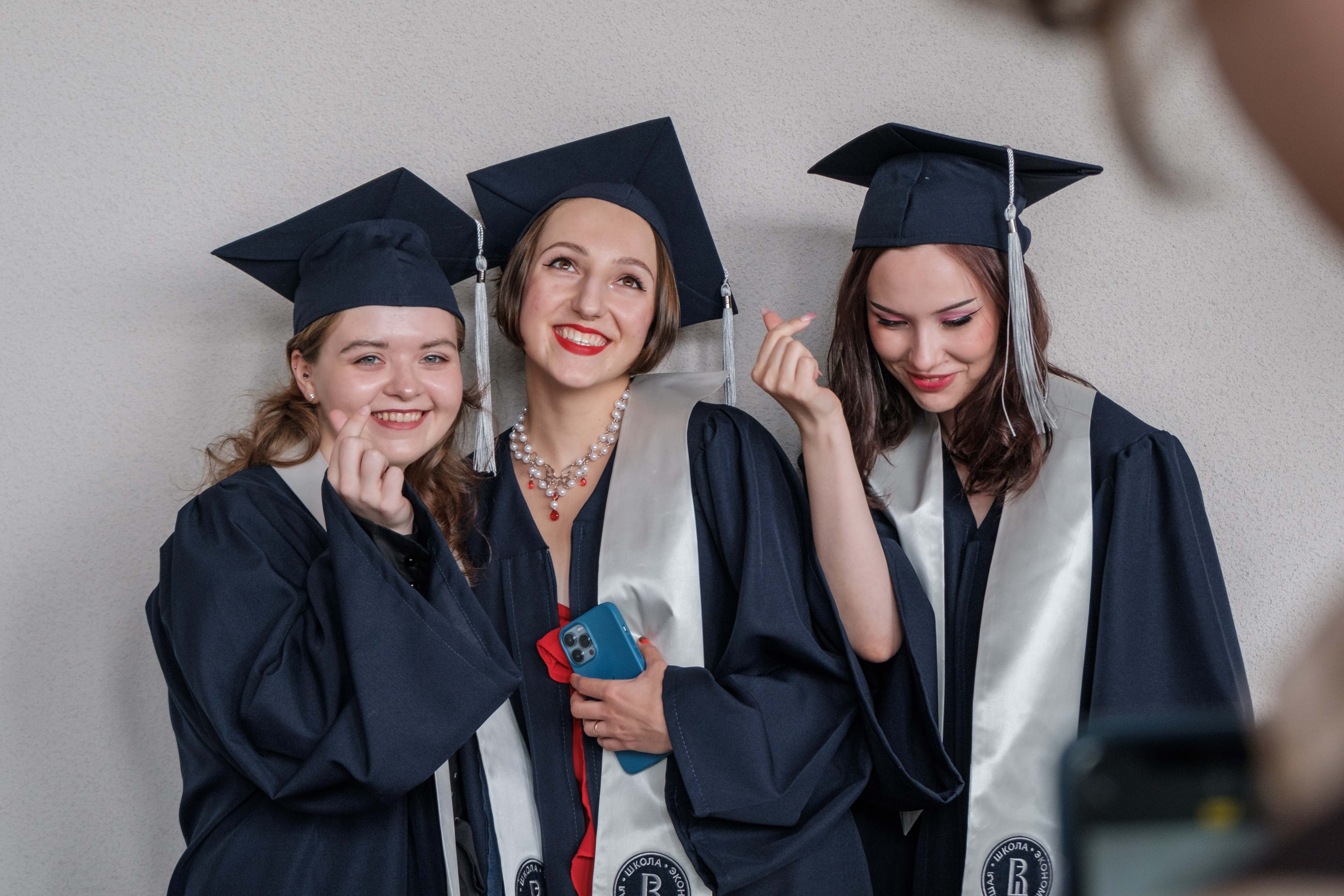 The festivities started with a congratulatory speech by Anna Tyshetskaya, Director of HSE University-St Petersburg.
Graduates, you are champions! You've made it! Not everyone can reach the end of this difficult journey. Nobody knows what awaits us in the future. But we deans and professors know for sure that you will find success! Because you are from HSE University. We taught you not for school, but for life. Be yourself, believe in yourself, and be honest. Enjoy your lifetime project. And remember: HSE University-St Petersburg is always with you.
The official part of the event also featured the deans, deputy deans and academic supervisors of the programmes.
Parting words were also given by representatives of the HSE University-St Petersburg Alumni Community: Anastasia Korchagina, a 2020 graduate of the Bachelor's programme 'Philology' and Business Assistant General Manager at Geropharm, and Pavel Kalinsky, a 2012 graduate of the Bachelor's programme 'Management' (since 2022—'International Bachelor's in Business and Economics') and founder of the Sloy bakery chain.
Following university tradition, the graduates performed the students' anthem 'Gaudeamus' and threw their graduation hats in the air afterwards. Fifteen hundred hats were in the air at the same moment.
The evening finished with a performance by the cover band Ruki Vverh Band, who sang covers of legendary songs known to all the graduates and their parents. The parterre turned into a dance floor full of smiles and the voices of people singing along.
Some of the new graduates shared their feelings about finally receiving their diplomas, as well as their hopes for the future.
Mikhail Georgiev, Graduate of the Bachelor's programme 'Philology'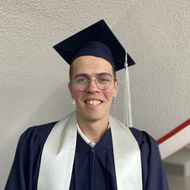 The question about future plans is a good one for everyone here today. I plan to live. To enjoy my life. And to engage in something I am truly interested in. For instance, now I work at [the book shop] Podpisnie Izdaniya and enjoy what I do. Two hours before the graduation ceremony, I took part in a video where I talked about my favourite books. I hope I will be able to develop there further. I am pleased by the uncertainty of the moment. The most important thing is not to look at the future with boredom or anxiety. It is better to enjoy what you have now.
Angelina Suslova, Graduate of the Bachelor's programme 'Logistics and Supply Chain Management'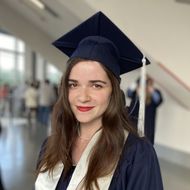 I did not expect these four years to be that eventful. Even the pandemic did not spoil my impressions. I managed to go on a mobility programme to Germany, gain experience as a curator, and take an active part in extracurricular activities. My advice to all first-years is to participate in extracurricular activities! Studies aren't the be-all and end-all.
I hope that all the knowledge I have gained will come in handy in the future. I have already got a job! I defended my thesis on June 23 and was hired on June 25. I will work in logistics and study on the Master's programme 'Arts and Culture Management'. I've decided to change the direction of my development a little.