'I Had a Certain Goal—to Travel as Much as I Can'
Aleksandra Buksha, a fourth-year student of the Bachelor's programme 'Philology', talks about studying under the mobility programme at the University of Trento in Italy.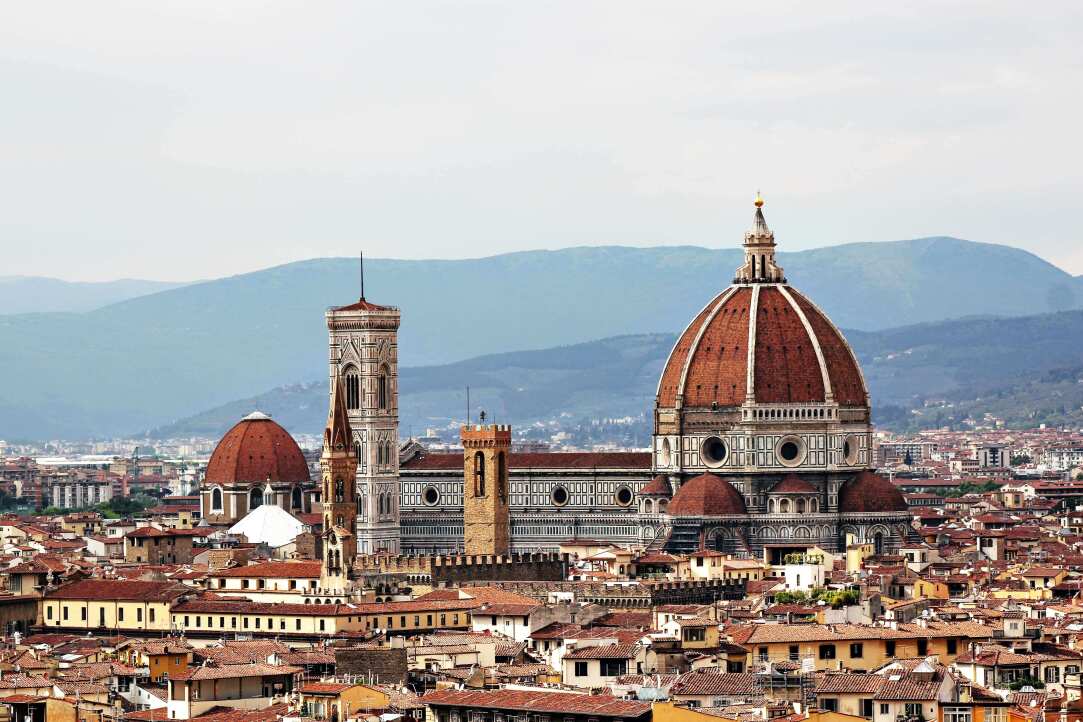 — When did you decide to participate in the competition for academic mobility? Why did you choose Italy?
— I have always thought that academic mobility is only for straight-A students with a huge number of publications and awards in competitions. At some point, I started coming across a lot of posts about exchanges and scholarship programmes for studying abroad, so I decided to try applying. The destination did not matter much, as it was my first trip to Europe. I only considered mobility programmes with a scholarship, and there was only one for my qualification—in the small city of Trento in the north of Italy. I should mention that any candidate has a chance to participate in the scholarship competition if the selection is provided by the host university.
— Did you have any problems applying for a student visa?
— Well, it was interesting. Everything started with an appointment at the visa application centre. In the summer, I could submit the documents only in my native city of Rostov-on-Don. There is only a privately-owned visa application centre where they charge you not only a visa fee but also a fee for their services. However, there were no vacant time slots, so I was scared I wouldn't be able to get a visa in time. Despite all the concerns, I managed to get an appointment at the visa application centre where they issued my visa in ten days, forwarding my documents to Moscow and back. The employees also helped me to fill out the applications and did not really find any issues with the documents. The process of collecting documents was also difficult. Firstly, I was scared that something would go wrong and the tickets will go to waste. Secondly, I had to be careful collecting and filling out each document. I didn't have any prior experience of this kind of thing, so I spent a lot of time figuring everything out.
— Tell us about the subjects you studied. What did you like the most and the least?
— In Italy, I had four subjects: German, French, Basics of Intercultural Communication, and English Literature. All of them were taught at a very high level with various approaches. We spent a lot of time on pronunciation during the French classes. In the German ones, we focused on speech development and studying it as a foreign language. The course 'Basics of Intercultural Communication' was created specifically for exchange students, and during 'English Literature', we studied the modernists and devoted the majority of our time to the poem The Waste Land by Eliot.
— Were your studies in Trento significantly different from those in St Petersburg? Was it hard for you to adjust to the Italian system at the university?
— To be honest, studying at the University of Trento was harder for me than at HSE University. Before my departure, I had heard a lot that studying in St Petersburg was more difficult than in Europe, but the University of Trento is an exception. First of all, the languages were tough: I had five double classes per week in each language, two of which were lectures. French was especially difficult as the lecturers spoke only Italian and French—and I am a beginner in both of them. Moreover, the exam format was unusual: I had four oral exams and two exams to confirm my language proficiency. The exam in intercultural communication was especially hard. The professor asked about material from almost all the classes over 40 minutes, 30 of which were me talking by myself in English.
— Did you have any fears before the trip?
— I was so motivated and excited about the upcoming trip that my self-preservation instinct got turned off. I did not think at all about the problems that might await me. My rich experience of living away from my family gave me confidence that I would be fine in Italy. Of course, I couldn't avoid problems during the exchange itself, but all of them were solved; sometimes with the help of my acquaintances and friends, and sometimes by myself. It seemed as if everyone else was more worried than me. For instance, they tried to frighten me that there was a bad attitude towards Russians in Europe, which was unjustified.
— Tell us about your life there in general. Was your daily routine different from life in St Petersburg?
— In Trento, I lived in a dormitory. I had a twin room with a private bathroom and a kitchen on the same floor. Our dormitory was amazing: three minutes from the station, and ten minutes from my university building. The building was very modern and well refurbished, with great equipment and a terrace with a wonderful view of the mountains. I was very lucky with my neighbours who lived on the same floor. We lived as a harmonious family, always supported each other, helped, organised lunches and dinners together, always shared things and communicated a lot. So living there was very comfortable. The only everyday difficulty I had to face was the necessity to cook almost every day. There are almost no cheap cafeterias or cafes with normal food in the city. But groceries were good quality and very tasty—Italians keep a close eye on that.
— What was the most interesting thing during the mobility programme? Were your expectations of the trip fulfilled?
— Going on the exchange, I had a certain goal—to travel as much as I can. I achieved that. I travelled across almost all of Italy, took a bus to Munich, flew to Paris and Prague, and travelled across Austria. One of the most remarkable trips was to Naples for Christmas. My friend lives there. She was an exchange student at HSE University one semester before my trip. I had a real Italian Christmas vacation with her big family. It was especially fun to communicate with them, because only my friend spoke English. There were traditional big Christmas lunches and dinners in the finest Neapolitan traditions, Catholic church services, and a trip to Pompeii. Shortly before Christmas, my other friend graduated from her Master's programme. For Italians, it is a very important day that they celebrate even more than a birthday.
— What advice can you give to others planning to apply for a mobility programme?
Be attentive and curious throughout the process, from submitting the documents to living in a new country. If you do not understand something, try to figure it out yourself first; that is the only way to gain experience and solve any future problems easily by yourself. Make as many acquaintances as you can! Of course, not all of them will become your friends, but they will always help you to relieve the inevitable feelings of loneliness when you are far away from your family and friends.