'Everyone is Energetic and Dedicated!'—A Vietnamese Exchange Student's View of HSE University-St Petersburg
There are a lot of opportunities for international students to come to St Petersburg for a semester under the mobility programme. Anh Ngo Quang is an exchange student from Foreign Trade University in Vietnam who is currently studying International Economics at HSE University-St Petersburg. In his interview, he talks about his impressions of the St Petersburg campus, HSE students and teachers, how Russian and Vietnamese education differ, and his plans for improving relations between Russia and Vietnam.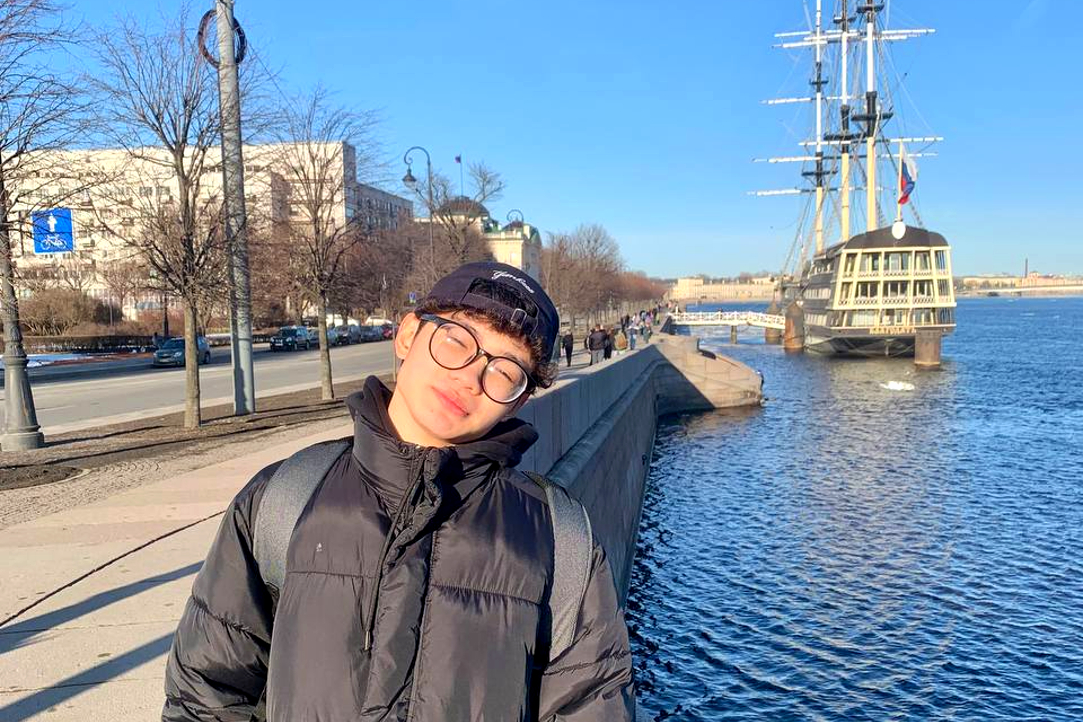 Why HSE University?
I chose HSE University-St Petersburg because I heard that St Petersburg is the most beautiful city in Russia in the summer. In my opinion, HSE University is the perfect school for my major, which in Vietnam is mainly in Analytics and Economics. Moreover, I have a Vietnamese friend who has already been studying at HSE University-St Petersburg for some time, so she guided me through all the processes here.
I decided to participate in the exchange programme first because I wanted to find out if HSE University would suit me in terms of pursuing a Master's degree. I wanted to experience university life here to help me make a decision. So far, I really like the way the Master's degree at HSE University is organised.
The Study Process
I usually take courses related to economics and analytics, as this is what my major is about. I have taken three courses: 'Corporate Finance', 'Time Series' and 'Russian Language'. Having completed the first two, I am now only studying the Russian language. It is very interesting. I can learn a new language pretty fast. But I mostly focus on economics because I think that the more skills you have, the more job opportunities you will get.
When I first came to HSE University, my first thought was that everybody is so stylish. It seems like everyone has their own style and vibe and they stick to it. I was very surprised that everybody is so unique. The students and professors seem to be quite humble, and they are really helpful—especially with international students. Once, I got lost in the campus building and asked a professor who was on her way to her class to help me. Although she was in a hurry, she still took me to my classroom and waited for me to go in before leaving. All the staff at HSE University are very nice as well. They are very flexible in the way they deal with work and time. When something comes up that I can't handle myself, I always ask Valeria Konyaeva, Incoming Mobility Coordinator at the International Student Mobility Office. She and Irina Komarova, Adaptation and Support Manager, have been working with me since before I came to Russia. They guided me through the procedure and helped me with the documents required for the programme. If I have any problems, I usually come to them, and they always have the answer.
I like how the Russian educational system offers both lectures and seminars: we can both learn theory and practice it during the same course. In Vietnam, we only have lectures. Vietnamese students have to find out ways to practice or ask their professors for additional tasks.
Apart from studying, I take part in extracurricular activities. I have already attended the Russian Language Club. I am also really fond of the activities organised by ESN HSE St Petersburg, but sadly, I haven't been able to attend them. I liked the idea of the boat party and the trip to the Republic of Karelia in particular.
Life in Russia
Russian life and Vietnamese life are really different. We have different climates, traditions and lifestyles, so it took me quite a lot of time to adapt to life here. Especially when it comes to the weather.
I have learnt that Russian people's personalities do not match their appearances. Strangers that I meet in the metro or at school look very serious and unfriendly, but they aren't! They just don't want to show their emotions to strangers. But whenever I ask for help, everyone is eager to assist me. After making a few Russian friends, I realised that Russian people show their true personalities when they are around their friends. All of them are energetic and dedicated!
Vietnam and Russia have been 'brothers' for a very long time. I think no one can break our bond and change the fact that Vietnamese people always look up to Russians. After this mobility programme, I will continue to influence people in Vietnam who want to find out more about Russia and this lovely city of St Petersburg. I will never miss a chance to meet, communicate with, and help Russians who are travelling to Vietnam to study, work, and live.
This experience was very positive for me. I learnt how to work independently, but also to become more interactive in classes. Now I feel more able to ask questions and I see the professors more as friends than strict people who I should be scared of.