Art and Design School Curator Collaborates with BoscoVesna
Andrey Lyublinskiy, Curator at the HSE University-St Petersburg Art and Design School, designed the show of the 2023 spring-summer collection in the BoscoVesna mall on Novy Arbat in the middle of April. Design students also participated in the digital part of the show in real time, creating NFT characters and animations.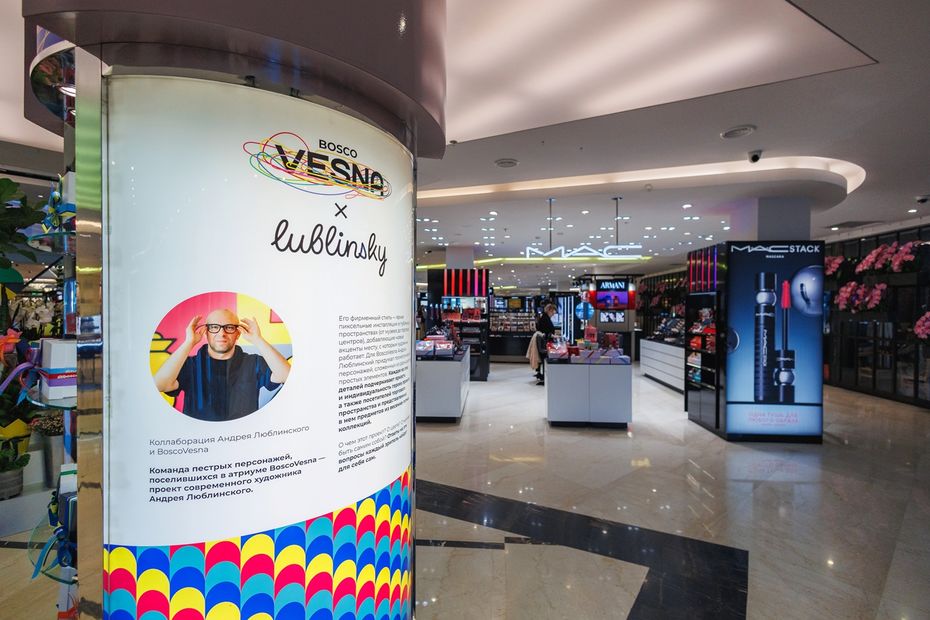 April saw the presentation of a collaboration between BoscoVesna and Andrey Lyublinskiy. The modern artist created geometric characters full of details emphasising the individuality of the figures, the collections presented in the mall, and BoscoVesna's clients. Music was composed specially for the event by Polina Limie.
For the fashion show, students of the HSE University Art and Design School created more than 200 animated characters and personal avatars of the visitors. Guests were asked to fill out a form in advance about their favourite colours, patterns, and shapes. The designers used these answers to create animated NFT characters which were shown on a large screen with the guest's name. The NFTs were sent to personal wallets, allowing them to be kept as souvenirs or sold in the future.
Andrey Lyublinskiy, Artist, Designer, and Curator at the HSE University-St Petersburg Art and Design School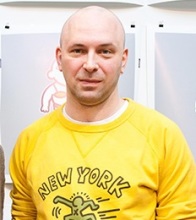 As part of the collaboration with Bosco, I designed the event—the interiors, facades, performance, inflatable sculptures and much more. For the presentation of the collection and the show on April 14, we needed people who can comfortably work with software, are easy-going and ready to get involved in the process right away, and who can deal with both technical and creative tasks. Our students fit this description perfectly. The students used templates and the answers provided by the guests to create and animate characters that I came up with. As a result, each guest received a walking character in NFT form. I have a contract with Bosco for a year; this was my first event, and it went very successfully. There are a lot of interesting things ahead!