'There Are Many Avenues for International Students to Connect with People'
Students who come to a new country often do not know where to start, what to do first, who to turn to, and so on. In such situations, HSE University-St Petersburg and the Erasmus Student Network (ESN) help international students adapt by providing buddies. ESN is the biggest student organisation in Europe that helps students integrate into the local society better. Buddies are local student volunteers who help international students and make their life at the university easier.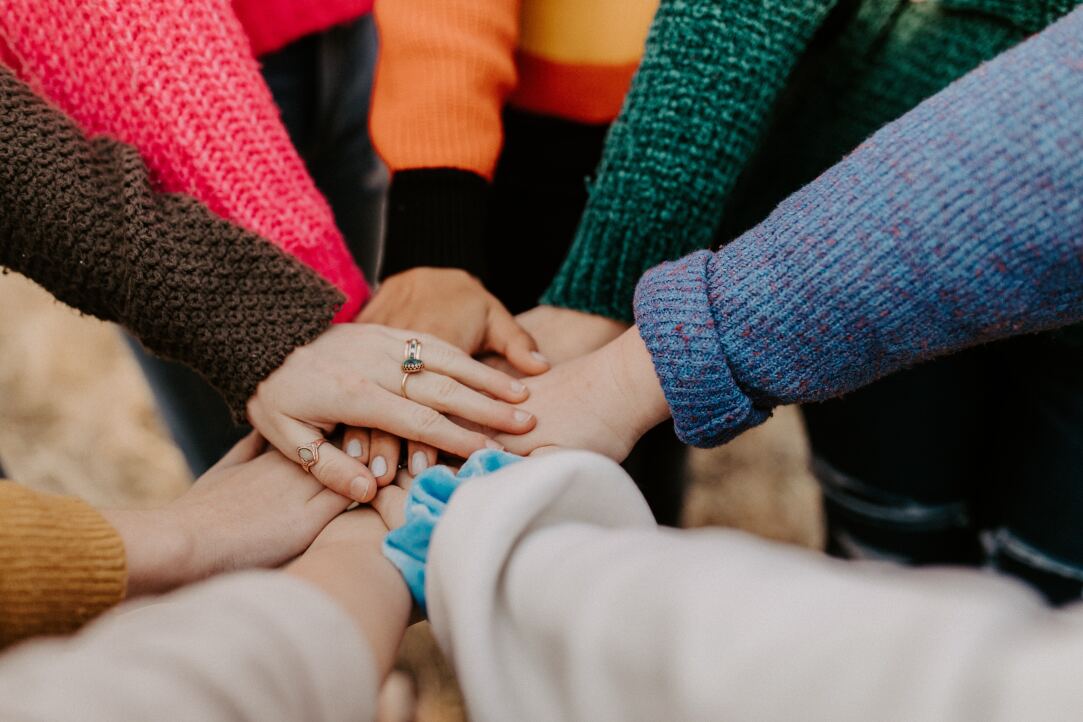 What do buddies do?
Meet students upon arrival and help them get settled
Help new arrivals find their way around the city, dormitory and academic buildings
Assist with the check-in process at the dormitory
Help with administrative tasks as interpreters (eg on trips to the post office and various official establishments where employees do not speak English well)
Provide assistance getting a local SIM card and transportation card
However, it is important to remember that buddies are not full-time personal assistants and they do not deal with students' questions from 9 pm to 9 am. Their responsibilities do not include solving study-related issues or problems with migration cards or visas. Students should address these questions to their Study Offices or the International Office staff.
We talked to one of the buddies and a student who has had a buddy.
Kristina Vakhrukova, 3rd-year student of the Bachelor's programme 'History'. Has been a buddy for two years.
I don't even remember why I decided to become a buddy. I realised that I really enjoy helping people and organising activities. For me, the best moment was when an international student said that from the first day of their stay in Russia, they didn't feel lost and felt the necessary support.
As a buddy, I helped five students, and I have a very touching story. One of my buddies and I became best friends from our first meeting at the airport, as if the chance was just waiting for our paths to cross.
I would advise international applicants not to be shy about interacting with their buddies and making new Russian acquaintances. Because the best response that international students can give is their communication.
And I would recommend that HSE students not perceive this experience as formal help or just an opportunity to practice English. Thanks to my experience, I assert and believe that there is something more behind this, starting with cultural exchange, which helps you get to know yourself.
Lakshmi Panicker, 1st-year student of the Master's programme 'Comparative Politics of Eurasia'. Has had a buddy for six months.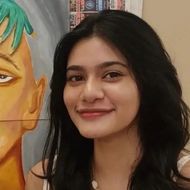 I came to HSE University-St Petersburg from India. I would definitely say that having a buddy made the process of moving to a new country much easier for me. The fact that I knew someone in Russia before I arrived was very comforting. My buddy assisted me with getting a SIM card when I first arrived, booking a taxi and settling in. I am extremely grateful for my buddy, their time and their patience on my first day of arrival. Moreover, the process of doing the medical examination was so much more comfortable as my friend was with me. I am really glad that there is the Buddy programme because, through it, I was able to make one of my best friends here! So I would say they have made my stay in St Petersburg really comfortable and homely.
My buddy showed me plenty of interesting places in this wonderful city. St Petersburg is perfect for every kind of person. I really enjoy coffee shop hopping, museums and sitting in parks. One of my favourite places to go to is Dom Knigi (a bookshop), near the Nevsky metro station. As I'm Indian, another one of my favourite places to be is the Indian restaurant 'Ganesha' on Sadovaya street. They have the most authentic Indian food you can find in St Petersburg and it is so delicious. I love walking around Nevsky Prospekt with my friends and stopping at random cafes for a coffee. There is a lot to do in St Petersburg for everybody!
Since I came to Russia, my Russian has only got better. I think it is easier to learn a language when you are constantly surrounded by it. My grasp of basic everyday conversations in grocery shops and restaurants has got better. The only problem I encounter is pronunciation, and often my buddy and friends correct it on the spot. I learnt Russian in India before coming to St Petersburg but for me personally, the language you learn in classrooms and the language you learn while interacting with locals are drastically different.
I would like to comfort future international students: the admission process is absolutely seamless and detailed. If you have any queries at all, the International Office staff are very helpful and timely in their response. Once you are in Russia, I would recommend going to events hosted by ESN HSE St Petersburg. It is an amazing opportunity to connect with people and get to know other students of different nationalities. One of my most cherished moments in St Petersburg is museum hopping and going to cafes with my buddy. HSE University-St Petersburg offers many avenues to connect with people and make the most of your time in this beautiful city, so my only advice would be to be active and involved!
The Centre for International Student Support also plays an essential role in the life of international students. In addition to organising and conducting cultural events, the centre assists with various emergencies, including problems with students or teachers, loss of a university access card, difficulties understanding extracurricular procedures, and much more.
Irina Komarova, Adaptation and Support Manager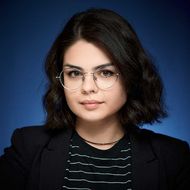 My work consists of both exciting and challenging tasks. One side of the coin is creating orientation days for first-year students, writing posts about what to do at the weekend, planning city tours and on-campus celebrations, introducing university clubs, and sharing facts about Russian history, culture, and traditions. The other very important area of the centre's job is crisis management: we have a 24/7 emergency line that international students can call for assistance with urgent issues. We monitor our email every day, answering students' queries and making confusing processes clear.
On top of all that, we cooperate with and guide two student organisations aimed at international students: ESN HSE St Petersburg and the Association of International Students. We're grateful to have these groups of active young people that fill the year with cultural and entertaining events and help us form a vibrant international community.
Our Russian Movie Club has a special place in my heart. Every couple of weeks, we meet to watch a movie in Russian with English subtitles followed by a group discussion. I also prepare a short presentation that explains some culture-specific things that we just saw on the screen: funny sayings in the Russian language, why we drink kvas in summer, the phenomenon of communal flats, hidden references to classic Russian literature and so on.
I advise every international student to visit the Centre for International Student Support to meet in person if you haven't done so already at the beginning of your studies. It's great to establish a connection and make the first interaction positive instead of only meeting for the first time once an issue has arisen. Another tip is to subscribe to our Telegram channel, where you'll find useful information about extracurricular events and life in St Petersburg.
Together with ESN and AIS, we are here to make international students' integration smoother. Needless to say, the transition from one country to another may not be seamless, but we aim to minimise the bumps you might encounter on your way!
Text by Polina Zakharchanka, a 2nd-year student of the Bachelor's programme 'Public Policy and Analytics'