HSE University Launches Its First Cross-Campus Bachelor's Programme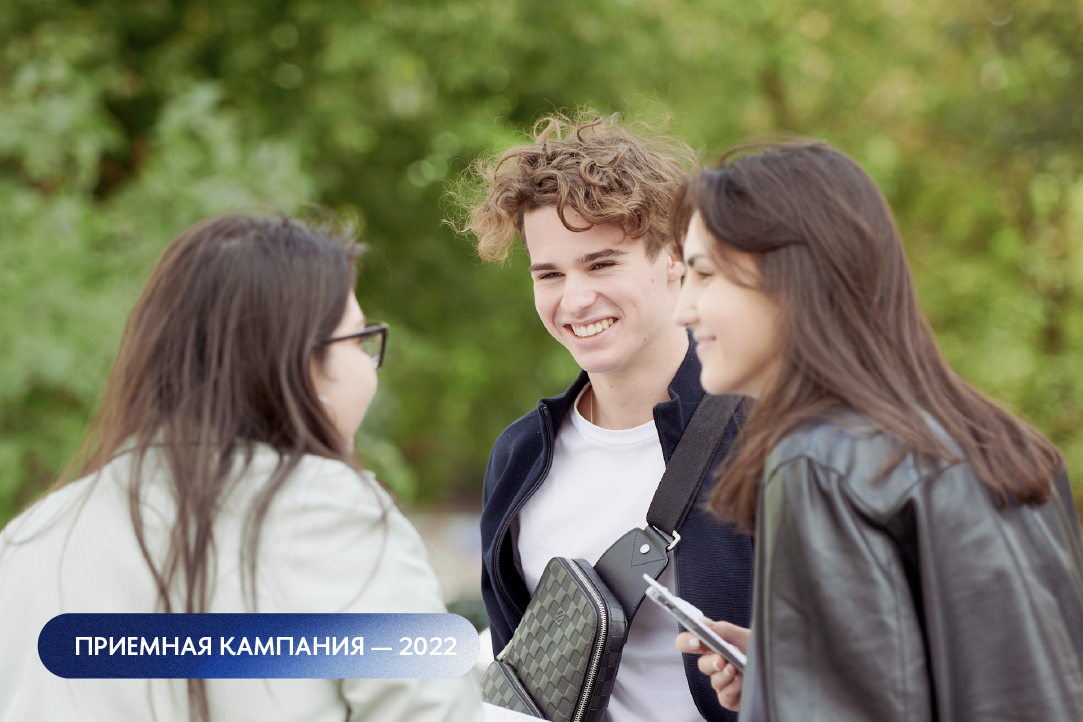 A cross-campus programme
'The International Bachelor's in Business and Economics is offered under a single curriculum with the involvement of three HSE University campuses. 'We have established cross-campus subject working groups to exchange experiences and scale best practices,' says Victor Krakovich, Deputy Dean for Degree Programmes and Student Affairs at the St Petersburg School of Economics and Management. 'However, each campus implements the programme a bit differently. In St Petersburg, for example, VK is the programme's main strategic partner, which defines a number of educational tracks, areas for students' project work, etc.'
Students will be able to take part in cross-campus projects, which are an important component of the curriculum. Cross-campus extra-curricular and academic activities are also planned. This will give students opportunities to meet their peers and visit other HSE University campuses. 'We provide our students with a rich educational experience,' notes Denis Fomenkov, Dean of the HSE Faculty of Management (Nizhny Novgorod). 'Thanks to the industry-specific modules, students can learn about the particulars of business development in St Petersburg, Nizhny Novgorod, and Perm, take part in a mobility programme to visit another campus, and more.'
An international programme
Two key components of the new programme are English-language instruction and academic mobility programmes, which now offer more and more opportunities to study in Asian universities.
'Each of the campuses decides for itself how widely it is going to use the English language. In St Petersburg, students can study entirely in English or, if necessary, take the most difficult courses from the 1–2 years in Russian, while a combined Russian/English format is used in Perm and Nizhny Novgorod. This approach forms a certain culture of business communication, preparing graduates for a career in any company without geographical and intercultural boundaries,' explains Dmitry Artemyev, Academic Supervisor of the International Bachelor's in Business and Economics in Perm.
According to Dmitry Artemyev, the programme's format, course content, and teaching methods meet the requirements and standards of international companies, which usually implement their management, financial, and business models based on the same principles. 'This includes international financial reporting standards, sustainable development strategies, investment strategies, and building global supply chains, which is extremely important in today's environment,' says Dmitry Artemyev.
Most of the programme's teachers have international experience—foreign university degrees, work/study experience, and publications in international scientific journals. According to Victor Krakovich, all students of the programme will have the opportunity to study at a foreign partner university under an exchange programme. 'I have studied under an exchange programme myself. It was one of the most exciting experiences of my life,' he says.
The international nature of the programme is not just limited to one aspect, stresses Denis Fomenkov. 'This is about comprehensive internationalisation—working with corporate partners operating in international markets; master classes and lectures by foreign teachers; international professional certification, etc. Almost all educational elements will have an international aspect.'
Who the programme is for
The programme is aimed at applicants who wish to develop in economics and business management, to delve into analytics, marketing, human resource management, finance, investment and business process management in large and medium-sized companies, as well as those who see themselves as future successful entrepreneurs, developing their own start-up or ready to take the helm of a family business.
'The model of our wide-ranging bachelor's programme is suitable for those who have chosen to take core mathematics, Russian, and a foreign language as their Unified State Exam (EGE) subjects and wish to get a good business education, but have not yet decided which specialisation they prefer,' says Dmitry Artemyev. 'During their first or second year, they have time to figure out whether they are more inclined towards economics and analytics, or whether they like marketing, product management, and business development.'
Academic supervisors and teachers at the International Bachelor's programme expect to meet and teach ambitious and hard-working students. 'Such students understand how important it is to be among like-minded people, to have someone to look up to and compete with,' says Viktor Krakovich. 'It is very important for us to maintain a healthy emotional environment. It is not easy to study here, and competition is inevitable. However, clear and equal rules for everyone make this competition fruitful, allowing students to achieve outstanding results.' Every student is important to the university, Victor Krakovich stresses. 'If necessary, we will help them master the most difficult subjects. In addition to their studies and academic work, students will have the opportunity to pursue almost any field of study: arts, organisation activities, volunteering, sports, and more.'
The content of the programme
'In today's circumstances, business decision-making is becoming a complex task that requires skills in analysing large amounts of data, the ability to calculate cost-effectiveness, and soft skills so that proposed decisions are taken by the team and bring results,' says Lyubov Danilova, Academic Supervisor of the International Bachelor's in Business and Economics in Nizhny Novgorod. 'We have created a unique programme that will train professionals with a strong dual background in management and economics.' The programme has been created in response to labour market demands with consideration of the changes taking place in the economy, while the concept and content of the programme meet modern business education standards, says Lyubov Danilova.
The first two years of the programme can be defined by the formula 'economics + management + IT'. All students will be studying econometrics and statistics, strategic management and project management, data analysis, and Python programming, said Denis Fomenkov. In the third year, students will have to choose the professional track they would like to follow most. The range of subjects here is also very wide—from staff motivation to SQL and R in data analysis.
Post-graduation careers
Graduates of the programme will be welcome in any industry: IT, modern industrial companies, finance and consulting. According to Victor Krakovich, it is important to note the competencies that graduates will receive. 'These include knowledge of finance, the ability to work with data, managerial skills, and an understanding of the laws of how the economy works. Specialists with such knowledge and skills can immediately get positions that others have to work many years to reach.'
HSE University graduates already work for companies such as Gazprom, Yandex, Tinkoff, Ozon, VK, Geropharm, Rostelecom, Northern Capital Gateway Consortium, VTB, and Sberbank, to name but a few, Victor Krakovich says. 'The Career Centre holds special events where students and employers can get to know each other,' he notes. 'The International Bachelor's programme is also a great choice for those who would like to start a business of their own. We cooperate with business incubators and accelerators whose experts prepare students to launch their own successful business projects.'
Graduates of the International Bachelor's in Business and Economics programme will be able to fulfil their potential:
in large and medium-sized global and Russian companies as heads of departments, project managers, owners of key business processes and product lines
as owners of successful businesses
in the 'big four' consulting companies
in digital projects and their own start-ups, IT and telecom companies
in major Russian auditing and consulting companies, banks, investment and financial companies
in leading companies as product managers, marketers, business analysts, financial and investment directors, heads of digital business transformation, and personnel development services in Moscow and abroad
'The programme also prepares students keen on pursuing the best international master's degrees,' says Dmitry Artemyev.
A great deal of attention will be paid to independent work in the learning process, as traditional lectures and seminars make up less than half of the study load. Most of the time will be spent on implementing students' own ideas, working on projects, and interacting with business partners. 'Our goal is to prepare change leaders and managers with a strong economic background and who will be able to work confidently both in the Russian market (where the experience of the three HSE University campuses will come in handy) and international markets,' notes Denis Fomenkov. 'That's why we are waiting for students with a proactive approach to life, ready to make decisions, and capable of critically analysing data from a broad range of sources.'
Programme breakdown by campus:
St Petersburg—180 state-funded places and 255 fee-paying places; RUB 470,000 per year
Nizhny Novgorod—120 state-funded places and 120 fee-paying places; RUB 260,000 per year
Perm—90 state-funded places and 60 fee-paying places; RUB 230,000 per year