International Student's Choice: BA in Political Science and World Politics
Many students from other countries join the BA Programme in Political Science and World Politics. First-year students of the programme – Kanat Islambekov from Kazakhstan, Reynaldo Rodriguez from Honduras, and Xing Xingmeng from China – share their impressions about the programme.
Kanat Islambekov
I was looking for universities in Political Science that have a high degree of research output, the best professors and many opportunities. Going through different websites, I found out that HSE University was open to applying and passed exams.
I was sure to seek a degree in politics, as it is what interests me a lot. Speaking of HSE University, firstly, its academic reputation is on a high level, which will allow me to do research and collaborate with the academic faculty. Secondly, extracurricular activities are in abundance here, such as HSEIMUN or case competitions. It will help me to get essential social skills and networking. Thirdly, this is, of course, St. Petersburg, a city with a great history.
Despite the fact that it was hard for universities to adapt to changes due to the pandemic, HSE University did a good job at managing it. My impressions are currently positive. Professors are open to feedback and try to eradicate problematic issues. The aspect which I liked is the appropriate scheduling of the classes and exams. During the pandemic, it is hard for some to be under pressure. The programme keeps you focused, nonetheless without extra pressure.
My goal is to take as many opportunities as HSE offers. I am looking forward to moving offline to actively participate in the academic and social life of the university.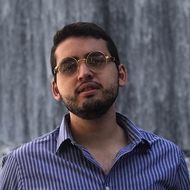 Reynaldo Rodriguez
I was looking for non-US-located universities in the world rankings, and HSE University appeared in them, specifically in THE and QS. Since the language I will use in my professional future is English, I decided to study at an English-taught programme.
I have always enjoyed learning about political theory and philosophy. As I grew up, questions regarding religion, politics, and ethics started to appear more often and more profoundly. Thus, my inclination towards politics was born. I wanted to pursue a career that combined the study of these ideas but also had a strong connection to the empirical reality in which we live. Hence, I decided to study political science.
The university curriculum on Political Science and World Politics seemed very compelling. After further inspection with my sister, who is currently finishing her BA in Political Science, I decided that it would be a good investment in my life. The programme seems to have an interesting variety of courses – although first-year courses are preparatory for further courses, they are still compelling.
I expect to conduct extensive research – given the inclination of HSE towards empirical research and its prestige in Russia as one of the leading research universities. I also expect to work hand-to-hand with teachers in research and get to know the Russian and international academic community better.
I expect to understand the major political processes from a scientific point of view. I also expect to be able to conduct experiments and research useful for society and my own personal needs, as well as to understand the nature of public policies, governmental budget, and electoral systems in order to strive for jobs in my own government, think tanks, or international organizations.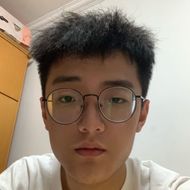 Xing Xingmeng
I learned about HSE University — Saint Petersburg through interviews and dialogues on IGTV. At that time, the host was discussing a political issue in Russia. The interviewee was a professor from HSE University.
First of all, I love St. Petersburg very much, so I decided to choose a university in this city to complete my undergraduate degree. At the same time, I am also very interested in social sciences. I heard that political science at HSE University is excellent. The requirements at HSE are relatively strict, and I want to challenge them. At the same time, there is an atmosphere of freedom and openness, which is very important.
So far, my impression of the university is that the students and teachers around me are great, and there are many things worth learning from them. The most impressive part is the frequent interaction between students and professors, in which students can make progress and deepen their understanding of relevant knowledge.
After completing my undergraduate degree, I want to apply for graduate programmes in other countries and to engage in research work related to politics.