News
On July 1, for the first time since 2019, the multi-purpose sporting Sibur Arena hosted the traditional graduation ceremony for the entire campus in the usual face-to-face format! Diplomas were solemnly awarded to graduates of bachelor's and master's degrees, and the celebration ended with a concert by the Royal Band cover group.
5 July  2022
On July 1, more than 1,500 newly qualified bachelor's and master's graduates of HSE University-St Petersburg celebrated with their mentors at the campus's traditional joint graduation ceremony. The event was an especially major personal event for one graduate, who received a marriage proposal during the ceremony.
4 July  2022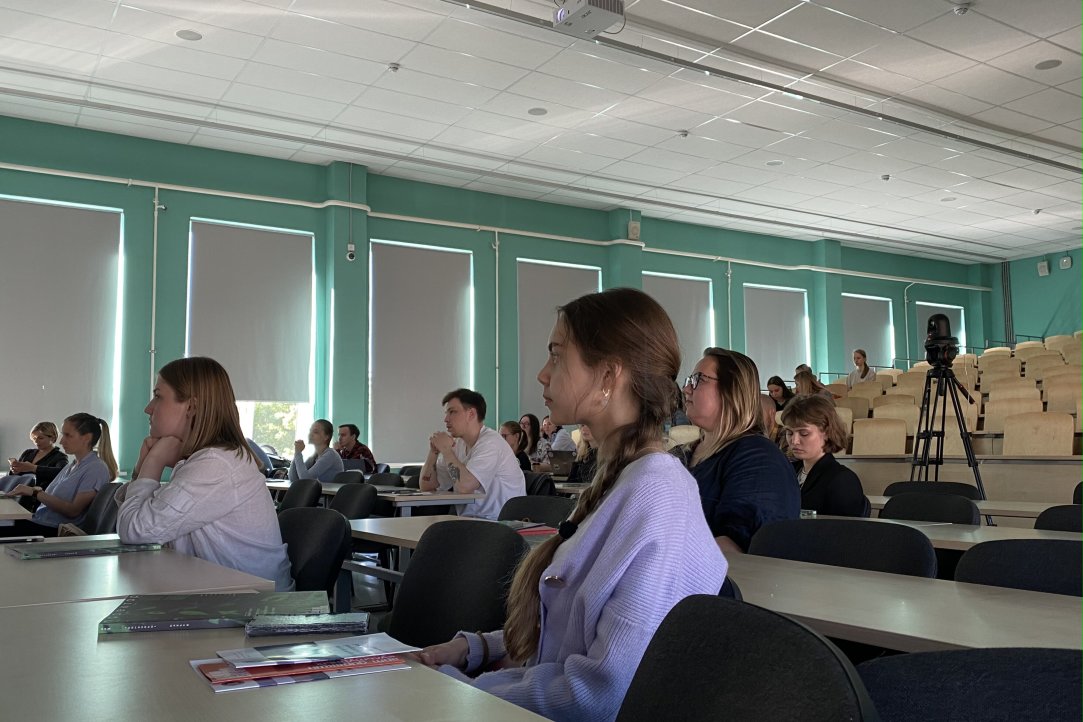 On June 16, the building on the embankment of the Griboyedov Canal hosted the Open Doors Day of the Master's Programme in Global and Regional History. Applicants and their parents not only learned about the features and benefits of studying at the programme, but also walked around one of the coziest buildings of the HSE Campus in Saint Petersburg.
22 June  2022
It is time to announce the themes of next two issues of the journal "In Your Own Words" !
15 June  2022
Students can choose courses, groups and timetables until June 21
1 June  2022
Inter-campus courses are the subjects that are available online for students of all HSE campuses. The courses have been present at the university since 2020, and during this time have become an integral part of the educational process. In this post, we will take a look at their main features and advantages.
26 May  2022
The HSE IT Office is implementing Russian equivalents of digital services
22 April  2022
The Volunteer Centre of HSE – St. Petersburg will be running a donation point to collect humanitarian aid. The initiative is organized by the Volunteer Centre together with the All-Russian Public Organization 'Russian Red Cross Society'. The campus students and staff are invited to participate.
18 March  2022
The HSE University Finance Unit has prepared answers to the most pressing questions about salary payments, scholarships, benefits, the use of bank cards in HSE buildings and much more. The article has been updated.
17 March  2022
Among students at Russian universities, including the Higher School of Economics, there are those who are currently studying at foreign partner universities under academic mobility programmes. In case Russian students residing abroad want to get back to Russia but face transport restrictions, they should report the problem via one of the available communication channels and register with the Consular Register. In this article we have gathered the most important contact information.
16 March  2022