Career Opportunities
Since 2011, 7 cohorts of students have graduated from our programme successfully. The percentage of the graduates who gets a job within 2 months after the graduation date is 100%.
Our graduates work in different sectors of economy. The most common career tracks are:
1. Real sector of economy - Gazprom, Rosneft,  Vimpelcom, MTS, Megafon, GE, Maersk, DHL, Nissan Manufacturing, Japan Tobacco International, etc.
2. Banks, investment and insurance companies - Central Bank of Russia, Sberbank, VTB, Bank Saint Petersburg, Citi, Raiffaisen, Metlife, SoGAZ etc.
3. Audit and consulting - EY, KPMG, pwc, BDO Unicon, etc.
4. IT and other services - Rosengineering, Veemware, Corynthia Hotels, Zentit FC, etc.
 The distribution of graduates within the sectors of the economy is presented below.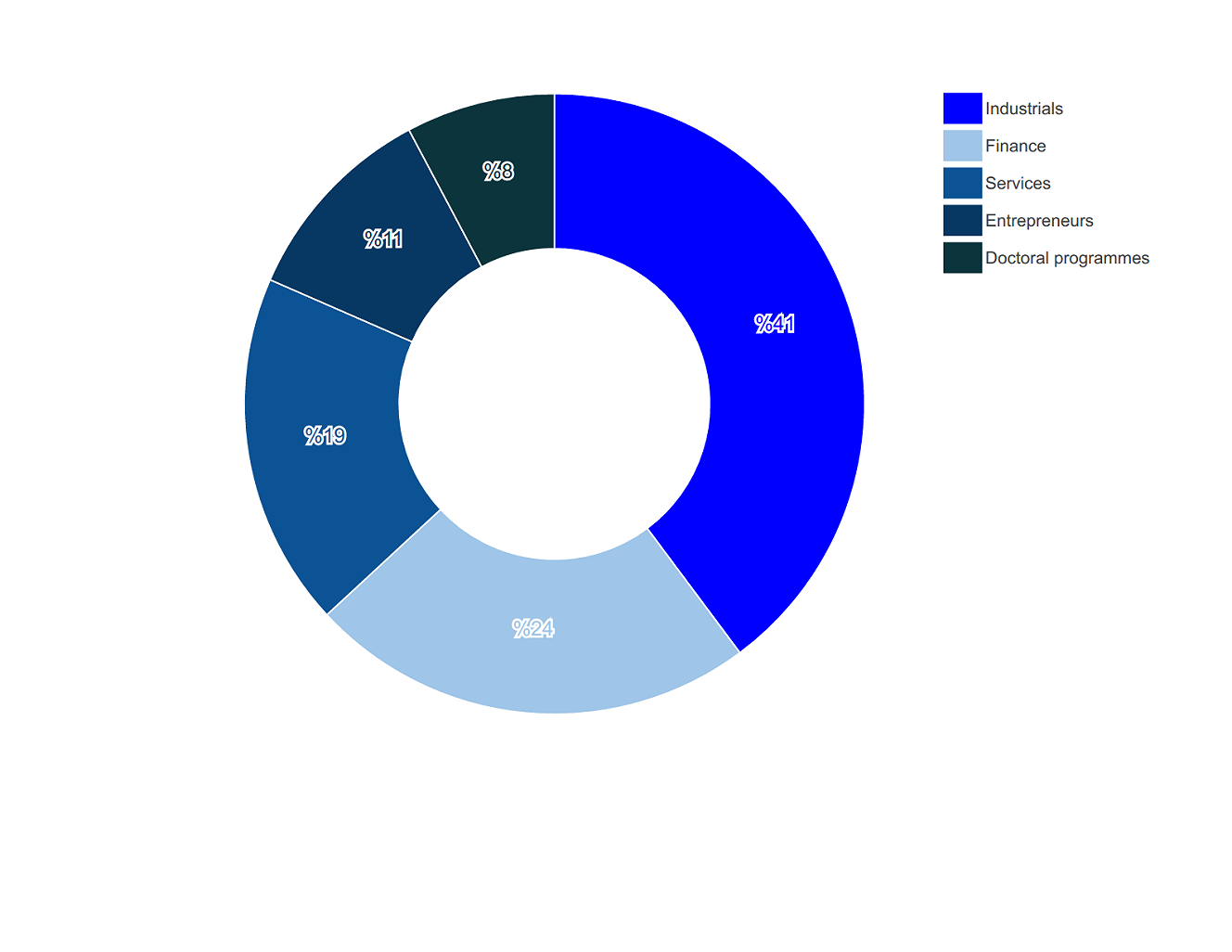 Several graduates decided to become entrepreneurs and found successful start-ups both in Russia and abroad.
11% of our alumni chose an academic career in Russian and foreign universities (in Germany, USA, and the UK).