News
Starting from this academic year recent PhD graduate of the Central European University Andras Gal joined the HSE team and started to teach on the programme "Business and Politics in Modern Asia". Within this interview Andras Gal spoke about his postgraduate studies, the differences between the Russian and European education systems, as well as the differences between the HSE and other universities.
9 December  2021
Classes to be held on campus in Module 3
30 November  2021
Due to the threat of the spread of the novel coronavirus infection COVID-19 and in accordance with the Decree of the President of the Russian Federation, HSE University – St. Petersburg will temporarily switch to a distance learning. The order signed by Anna Tyshetskaya, Director of HSE University's campus in St. Petersburg.
23 October  2021
On September 21, 2021, a delegation from an accredited Business School of Rennes (France) visited HSE campus in Saint Petersburg to sign a partnership agreement and discuss future plans for international academic mobility and exchange programmes. On September 24, Dr. Thomas Flichy de La Neuville, Head of the Master's Program in Geopolitics and Business, met with the first-year students of the Master's program in Business and Politics Modern Asia at the Higher School of Economics.
12 October  2021
HSE University has placed in the top 250 universities worldwide in the QS Graduate Employability Rankings despite increased competition. A total of 786 universities were assessed for this year's rankings—an increase over last year. The published list of 550 universities is also 10% larger than last year's.
23 September  2021
HSE University has been named a leading Russian university in the Times Higher Education (THE) rankings for the fourth year in a row. HSE ranked third among Russian universities and appeared in the 301–350 bracket worldwide.
2 September  2021
The HSE St. Petersburg administration has issued an order 'On the specifics of organizing the educational process with the participation of students and postgraduates of HSE University – St. Petersburg in the 2021–2022 academic year'. The order outlines measures to protect students from COVID-19 for the 2021/2022 academic year.
27 August  2021
Considering the epidemiological situation, the academic year begins in a face-to-face format with compliance with common safety measures in all HSE campuses.
17 August  2021
The diplomas awarding ceremony was conducted on July 6.
14 July  2021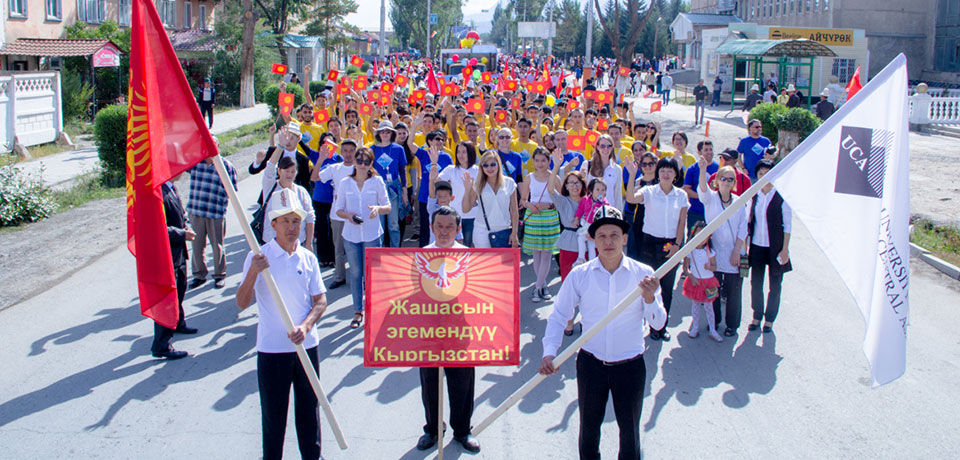 The international student project – «Russian and Chinese soft power competition in Kazakhstan  in Post-Crimean period (2014-2020)», performed by 3 students from the Higher School of Economics and 3 students from the University of Central Asia, finished on June 14, 2021.
Despite that the project was launched in online format, the students got interesting results.
12 July  2021