News
Considering the epidemiological situation, the academic year begins in a face-to-face format with compliance with common safety measures in all HSE campuses.
17 August  2021
The diplomas awarding ceremony was conducted on July 6.
14 July  2021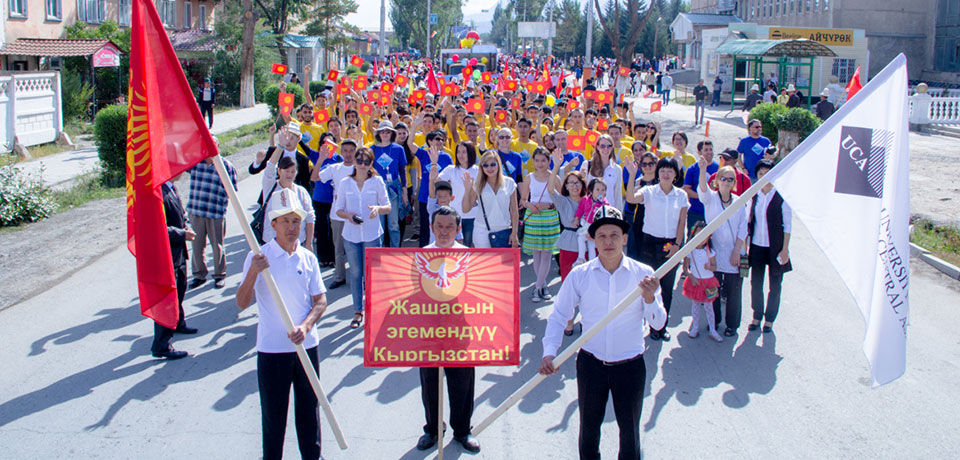 The international student project – «Russian and Chinese soft power competition in Kazakhstan  in Post-Crimean period (2014-2020)», performed by 3 students from the Higher School of Economics and 3 students from the University of Central Asia, finished on June 14, 2021.
Despite that the project was launched in online format, the students got interesting results.
12 July  2021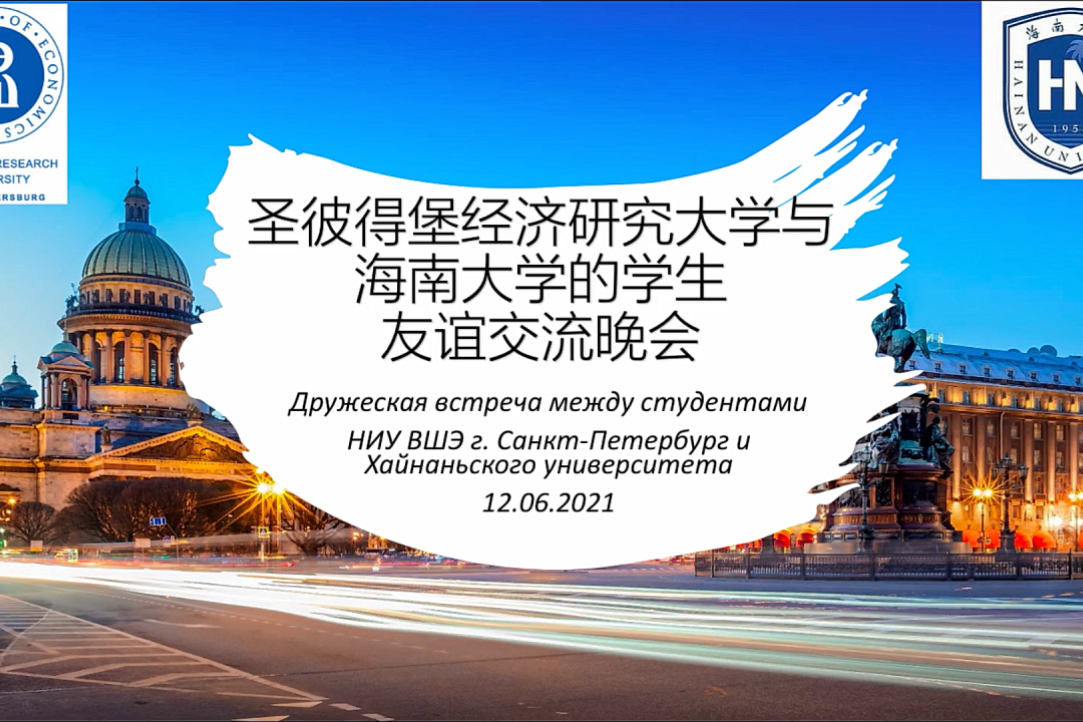 On June 12, within the framework of the HSE Chinese Club, between the HSE students and students of Hainan University (PRC) was held online meeting in a friendly atmosphere. By agreement, Russian students prepared a presentation in Chinese, and Chinese - in Russian language.
28 June  2021
It will be held in several rounds
9 June  2021
Nikita V. Ponomarenko, Russian Fereration Trade Officer in Malaysia, held a lecture for the students of the programme 'Business and Politics in Modern Asia'
17 May  2021
Adelina Ishmuratova graduated from the 'Business and Politics in Modern Asia' programme, having defended her thesis concerning exporting organization to the PRC. Currently, Adelina has experience in attracting investments in the SEZ 'Alabuga', as well as in the Investment Development Agency of the Moscow Region. In our interview, she shares insights on working in a special economic zone and recommendations for building her career path.
27 April  2021
Let's learn a little bit about the person who makes a study process at Master's Degree Programme interesting and helps students to make their first steps in their career.
22 April  2021
Interview with Aliya Arsaeva, head of the HSE partner –  recruiting agency 'China Professionals', specializing in Chinese market.
19 April  2021
Interview with Ksenia Maksimovtsova, associate professor of the HSE Department of Political Science and International Affairs, about her work experience in Germany, post-Soviet countries' language policy issues and features of the Project Seminar discipline.
6 April  2021