From Italy to HSE University-St Petersburg: A Master's Student on Her Education Experience in Russia
Giordana Carbone, student of the Master's programme 'Russian Literature in Cross-cultural and Intermedial Perspective', shares her impressions of her first year at HSE University-St-Petersburg. She explains the difference between European and Russian teaching styles, what pitfalls international students might encounter, and how to adjust to the education tempo of HSE University.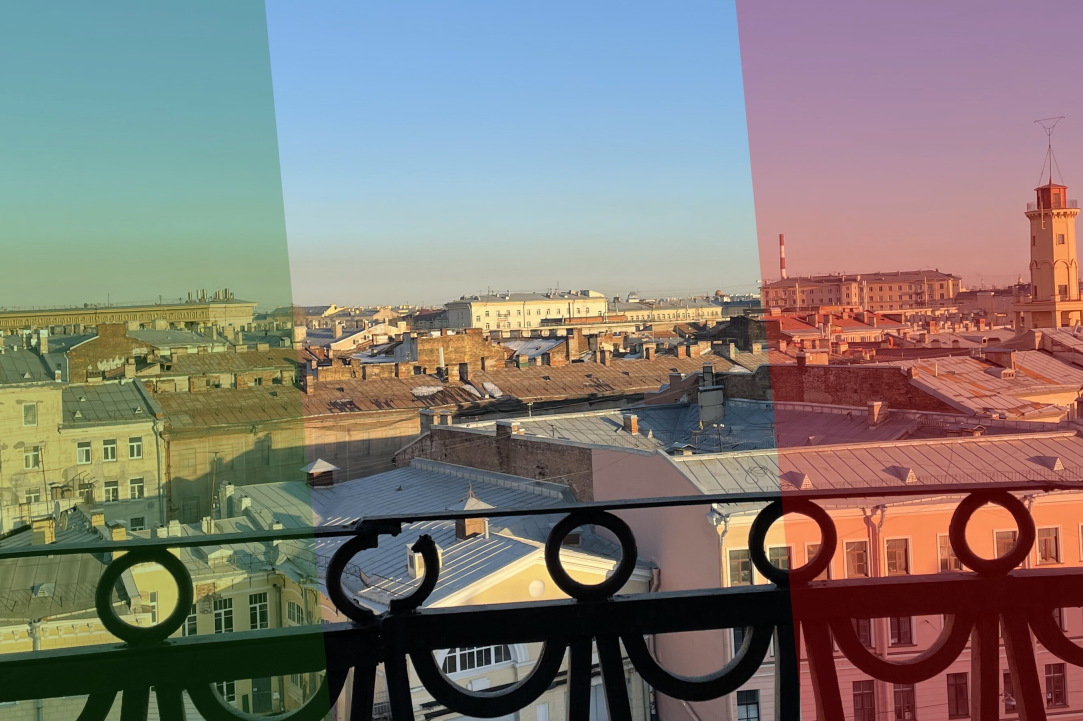 Giordana Carbone,
Student of the Master's programme 'Russian Literature in Cross-cultural and Intermedial Perspective'
CHOOSING A PROGRAMME
After graduating from a university in Italy, I decided to try applying to a university in Russia. I learnt about HSE University while searching online. I wanted to enter a university in St Petersburg and I was torn between HSE and SPbU. When I came across the Master's programme 'Russian Literature in Cross-cultural and Intermedial Perspective' and found out that it is only available at HSE University-St Petersburg, I chose it instantly (although there is a programme in Moscow with a similar name: 'Russian and Comparative Literature'). It may seem thoughtless, but the key factor was the city—I don't like Moscow much and I wanted to find a programme in St Petersburg.
ADJUSTMENT
I previously lived in Tomsk for five months as an exchange student of the university in Verona. Before that, I had been to Moscow once on an exchange programme with RSUH. When I realised that I wanted to study in Russia, I chose St Petersburg immediately, because I had wanted to come here for a long time but had never been here before. It was easy to adjust to the city. The only difficulty I had to face as a foreigner was time-consuming bureaucracy: for example, I urgently had to get temporary registration at a hostel. All this paperwork took me a lot of time. The Study Office advised me to do that and I'm very grateful for their fast replies. In general, HSE University offers help with everything related to extending your visa, finding the closest Multifunctional Public Services Centre, and so on.
FEARS, EXPECTATIONS AND PREJUDICES
I had certain expectations of the curriculum, but it turned out that every course had a lot of unexpected things. For instance, I did not think that there would be so much literary theory. But there was a lot that I was prepared for, in particular, comparative literature and Russian literature in cross-cultural perspective. At first, I thought that all the master's students would know all of the material, that everything would be clear to them and no one would have any problems. But one day, I stopped feeling that lonely because I realised that we were all more or less the same, and many people need advice and support. At the same time, I was surprised at how well-educated my course mates are. It may be related to the fact that in Russia, bachelor's degrees last four years, not three. In addition, I thought that all my course mates would be Russian and I would be the only foreigner. It was like that at the beginning, but then Lin Zhou appeared. It shows that this programme attracts students from different countries.
As for the technical aspect, when remote learning started, I thought everyone would be online because many students lived in different cities. But as a result, I stayed at home all the time because I had a lot to do. It was convenient and quite well organised in terms of the technology. It seemed to me that distance learning is more effective when everyone takes part online and stays at home.
Moreover, I was afraid that my parents would say 'no'. Though they support me, they were concerned that I would not be able to cope with some things. Personally, I was worried that I would not cope with the education process and I would get expelled. I had heard that at some universities, students got expelled because of one failed exam. In Italy, it is different: a bachelor's degree lasts three years, and if you have problems with some courses during your last year, you can easily take the exams the next year. It is not a big deal—some people have studied for their bachelor's degree for five years.
DIFFERENCES IN TEACHING
Apart from the fact that a bachelor's degree lasts four years, it was unusual to me that there were lots of seminars and projects. When I was studying for my bachelor's degree, we simply listened to lectures and took exams. The classes are not divided into seminars and lectures during our bachelor's degree—this only happens in master's degrees. Whenever there were seminars, we could take part in them, but they were always voluntary. Master's students in Verona prepare only one thesis during their second year, but at HSE University, we have already written term papers and we are going to prepare student theses next year. In Italy, students also only have internships during their second year. There is a difference in exams too. In Italy, we had written exams as well sometimes, but they were hardly ever in the form of an essay or something like that. At HSE University, we often prepare presentations and essays for exams.
In Italy, it is common for lecturers to stand on a pedestal as if they were gods. It affects the exam structure, because you never know what you will be asked. We didn't have questions to prepare for, you could not see them beforehand, and as a consequence, it is impossible to prepare for particular questions. If the exam is oral, you have to be ready to answer right away. When this happens on a regular basis, students have constant anxiety and they are scared of the lecturers. You are afraid of not being able to answer something. Here, things feel calmer. In Italy, I was lucky because I made friends with one lecturer and she was my academic supervisor for my term paper, but this is very rare. Everyone is astonished when I tell them about it. In this regard, I was really surprised by Ivan Delazari, who was extremely open. It is unusual for us. In Italy, lecturers do not invite students to bars if they are not friends after university.
At HSE University, I make more decisions myself. For example, they say 'Here are the topics—you can do it however you want, however is more comfortable for you' and so on. But in Italy, to put it bluntly, we had a formal exam day. It is quite paradoxical to me that here, everything is well-structured but organised in a way that still leaves you freedom of choice. It improves your skills of self-organisation, which is a must at HSE University. Whether it's exams, presentations, or essays, you will have independence.
INTERNSHIP
It was easy to find a place for my internship. I went to the 'V Ozerkah' library and came to know the workers over time. When it was time to choose a place for the internship, they already knew me. I said that I had attended their lectures before and would like to prepare a series of three lectures too. It was easy to organise, and the workers were open-minded and polite. We settled on a general topic: 'Italy pictured by Russian authors.' I talked about Venice and Brodsky, Ivan Kozlov and Dina Rubina. The second lecture was about 'Florence: Dostoevsky, Merezhkovsky, and Marina Stepanova'. The last lecture was devoted to Rome. But it is not hard to find a place for an internship even if you don't have acquaintances like that, as the lecturers help a lot as I have already mentioned.
USEFUL SKILLS
It would have been much easier for me if, before I got accepted, somebody had told me: 'Don't think that if you have freedom, you can do absolutely anything you want—for example, focusing on work and not studies.' Because at HSE University, in my opinion, the most important thing is being able to organise yourself as well as possible. I feel like the exams never finish—presentations, essays, and an oral exam last year. If you cannot do everything on time, you may have problems. It is also important to take part in everything, which I was not really good at. Whether you can combine your studies with work and trips to your home country depends on your time management skills.
Talking about fast adjustment, if you are a foreigner and you have studies, work and other things to deal with, you should be active and organise your time well. The key to success is time-management.
Article prepared by Andrey Orlov and edited by Kseniya Dergunova, first-year students of the Master's in 'Russian Literature in Cross-cultural and Intermedial Perspective'.