HSE Academic Was Opponent for Dissertation Defence in Estonia
On 25 November Deputy Director of HSE St Petersburg Daniil Alexandrov acted as an opponent for a PhD dissertation defence at Tartu University. In many European countries dissertation defence opponents are often colleagues from abroad. To be invited is a sign of respect for an academic and boosts the credit his or her university as a whole.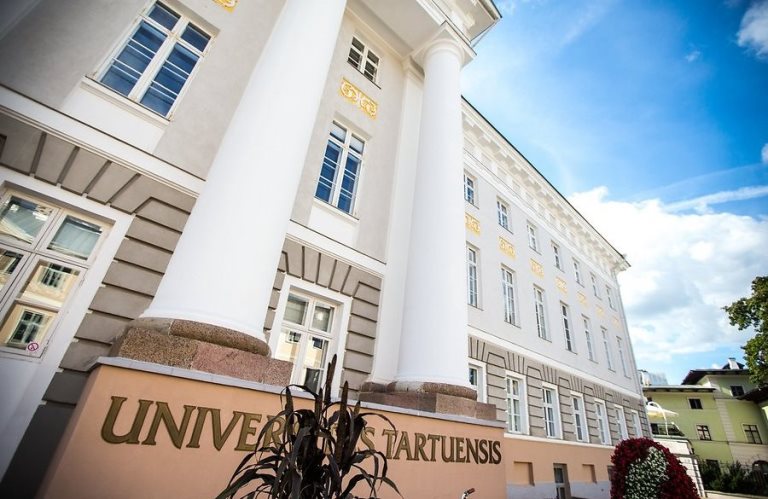 About the research
Tartu researcher Maie Soll's dissertation is on The ethnic identity of Russian-speaking students in Estonia in the context of educational change.
In many respects, socialisation happens at school for teenagers because their ethnic identity is formed there as well as in the family. Almost a third of Estonian inhabitants are first, second and third generation Russian, Ukrainian and Belorussian immigrants who arrived after WW2. They have schools where teaching is in Russian but the reduced number of classes in Estonian and English can delay their integration and limit school leavers' career mobility.
Alexandrov says that Maie Soll found some important and interesting results: 'I'll describe just one of them. 'She distinguishes the expression of ethnic identity and examines which setups for school children are connected with one or other kind of identity. For example schoolchildren with indeterminate identity describe both Estonians and Russians with a certain degree of distaste and are indifferent towards change in the education system. It seems that this indeterminate identity is connected with the idea of leaving Estonia and looking for work in other European countries. Whereas children with a strong Russian identity describe Estonians and Russians in positive terms and as far as education goes, they either accept it eagerly or are critical of it. It's interesting that strong identity is connected to positive inter-ethnic attitudes.'
The defence
The defence proceeded in an unusual way. 'The regulations were interesting and although they were sent to me beforehand, they still took me by surprise,' says Alexandrov. 'The first general part of the response I was obliged to read standing up and the more individual questions I asked sitting down. The familiar frame was broken and rather than a smooth reading of a written response, I lost track and began to speak without a script and this turned into a really interesting conversation between the defence (Maie Soll) and the opponent (myself). That's why it is in two parts.'
Alexandrov said the dissertation committee had no trouble deciding to award the degree as the work accumulated nicely - five articles, three of which were already published in good peer-reviewed journals, a very readable introduction explaining the general issues and research results. And besides, the dissertation is going to be published as a book and can be read online on the university website. 
After the defence, Alexandrov had a discussion with Estonian colleagues about the possibility of joint research and the difficulty of getting students to study sociology. 'In Estonia as elsewhere, traditional sociology is less and less in demand,' he explains, so the colleagues were eager to discuss our programme to transform Sociology into Sociology and Social Informatics, especially as they study the sociology of media and in particular, how people use the internet. I'm sure we will be working in cooperation with our Estonian colleagues more in the future.'
by D. Khodorenko