To be an international student on distant learning: Kennedy Lee, USA
Due to the COVID-19 pandemic, most international students were unable to move to Russia and study alongside their fellow students. Some students of Comparative Politics of Eurasia Master's programme shared their experience of distant learning and detachment from culture and campus. Up first is first-year student Kennedy Lee from the USA.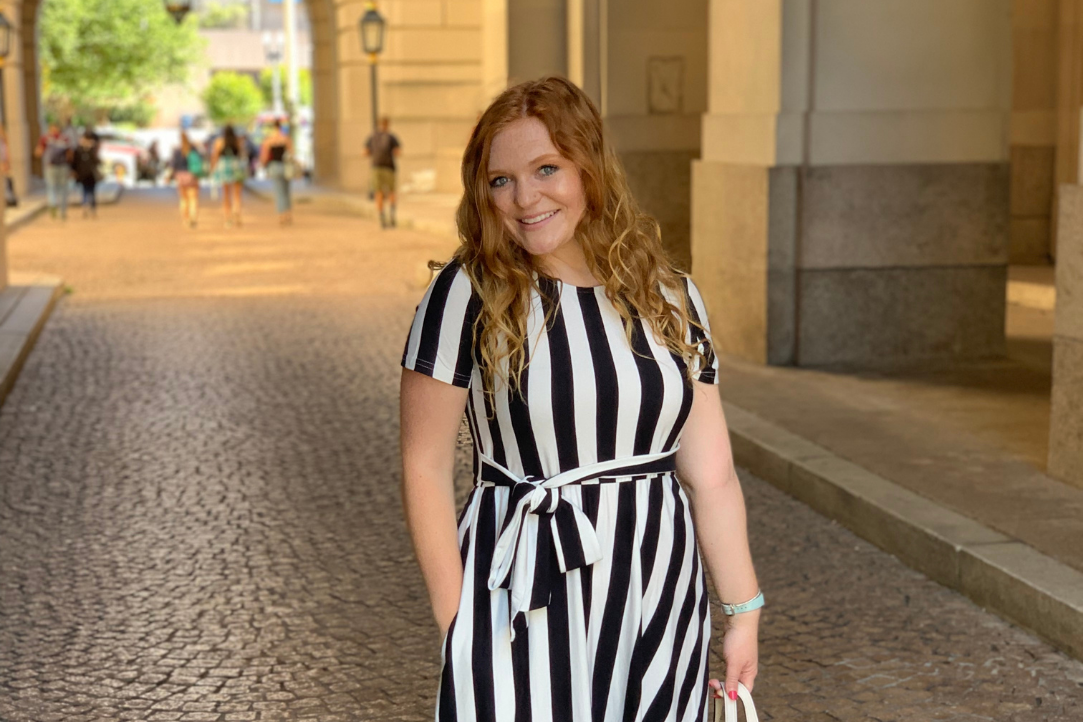 The interview was taken in March 2021.
Hello, Kennedy, can you please introduce yourself and tell more about yourself and your program in HSE?
Hi, my name is Kennedy, I am from the United States, from the state of Wisconsin and which is where I made my undergraduate studies, at University of Wisconsin-Madison, and now I live in Washington, D.C. In HSE, I am a full-time Master's Student in Comparative Politics of Eurasia Program, so I am not on exchange, I am fully-enrolled student.
And why did you decide to pursue your Master's in HSE in Russia?
I just really wanted to go to Russia and make my graduate program there. I heard that HSE had a wonderful reputation and I wanted to be in Saint-Petersburg. When I was looking for HSE Master's programs and I saw the program Comparative Politics of Eurasia, which interested me the most.
How hard was it to switch from physical learning to online classes?
I think that it was definitely hard for me and right now it's just the time difference and also feeling pretty detached from the program, because I've never been to HSE, even to the campus. So these two things are personally hard, but in terms of learning, I think I do okay. And I am learning on my own, so I don't need to be in the classroom environment, so this aspect is okay for me.
So, you have already said that the hardest for you in remote education is the time difference, maybe you have anything to add?
Yes. I can explain a little. Time difference for me right now is a really hard problem because I have classes almost every day at 6:40 in the morning. And for example, on a Saturday I had an extra class at 5 in the morning, which is hard. And I never had a chance to postpone, unfortunately. So yes, considering all this, the hardest thing is the time difference. And I am used to it by now though. But sometimes I still have a nap of 20 minutes between classes.
And how many hours of difference with Russia do you have?
It's 8 hours. Actually, next week in will be 7 hours because we change time.
So now let's talk more about educational process. How is the process of communication with your classmates and teachers organized?
What about students, I feel really connected to them because we have a lot of WhatsApp and Telegram groups and I feel like there are messages 24/7. We have a lot of group projects and presentations and I feel close to my classmates and I can text them anytime. The teachers I feel not so close, but I speak about my thesis with a supervisor often, but I didn't communicate a lot with other teachers. But in general, I can say that there are a lot of technologies to stay in contact.
And do you still feel that with emails and social networks you get all the information you need?
For sure! Sometimes there are some changes, for example in deadlines, but I always got this information immediately.
When did you apply to your Master's program?
In December 2019. So by this time we didn't really know about coronavirus, and we couldn't analyze the situation.
Was living in Russia crucial for you while applying to HSE?
When I was applying, I lived in Kazakhstan and didn't want to go back to the USA, so I really wanted to live in Russia. Living exactly in Saint-Petersburg wasn't the goal, but in HSE I found the program that I liked. So in general, yes, leaving in Russia was crucial. And in terms of how I cope with being outside of Russian culture, I guess it is still hard. Because I got back in the US where the life is different, so when I am with my friends in Washington I don't feel the same when I am at home, having my classes in Russian university.
So finally, you didn't have a chance to feel the local life culture, right?
Yes, it is sad because I was applying to HSE specifically because it was in Russia.
Considering this, do you regret that you decided to make your Master's abroad?
I definitely don't regret it. And it's good that I still can follow my studies online.
Do you have any news about the situation with the borders of the US and Russia? And do you wait for the chance to go to Russia, or you preferred to stay at your home country?
I think that there is no problem with the USA, I could go abroad but as far as I know, Russia doesn't issue visas to American students now. I don't really think that there will be the possibility to go to Russia in the nearest future, but I am ready to do it whenever I have chance.
And the last question is: do your teachers and supervisors help you to adapt to remote learning?
Yes, definitely. I don't have some special stories, but teachers do excellent while explaining the courses online and available for any conversation, if needed. I think they do really great.