News
Adelina Ishmuratova graduated from the 'Business and Politics in Modern Asia' programme, having defended her thesis concerning exporting organization to the PRC. Currently, Adelina has experience in attracting investments in the SEZ 'Alabuga', as well as in the Investment Development Agency of the Moscow Region. In our interview, she shares insights on working in a special economic zone and recommendations for building her career path.
27 April  2021
Interview with Aliya Arsaeva, head of the HSE partner –  recruiting agency 'China Professionals', specializing in Chinese market.
19 April  2021
Interview with Ksenia Maksimovtsova, associate professor of the HSE Department of Political Science and International Affairs, about her work experience in Germany, post-Soviet countries' language policy issues and features of the Project Seminar discipline.
6 April  2021
Professor Sergei Sevastianov, a specialist in international relations in the Pacific Region, joined the programme 'Business and Politics in Modern Asia' in 2020. In this inverview prof. Sevastianov shares the details of his unique career and his opinion on political and economic perspectives of Russia in the Pacific Region.
18 March  2021
Programme 'Business and Politics in Modern Asia' students share their impressions on mobility period in the Sungkyunkwan University (South Korea).
24 February  2021
Liudmila Veselova, academic supervisor of the programme 'Business and Politics in Modern Asia', took part in meeting with ESC Rennes Business School students.
15 December  2020
The Russian-Chinese Business Park (RCBP), a partner of the Higher School of Economics, does not terminate its business activities despite the pandemic and continues to provide internship for the HSE students. Nikita Samosudov, development director, 'Wholesale Construction Supplies North-West Company' (part of the RCBP), told the students of the programme 'Business and Politics in Modern Asia' how, in his opinion, the COVID-19 pandemic affected relations between Russia and China.
8 December  2020
Valentina Morozova, professor, Department of Asian and African Studies, speaks on the Asian countries' sociocultural specifics influence on business negotiations and tells how to teach students the methods of interactions with Chinese partners.
10 November  2020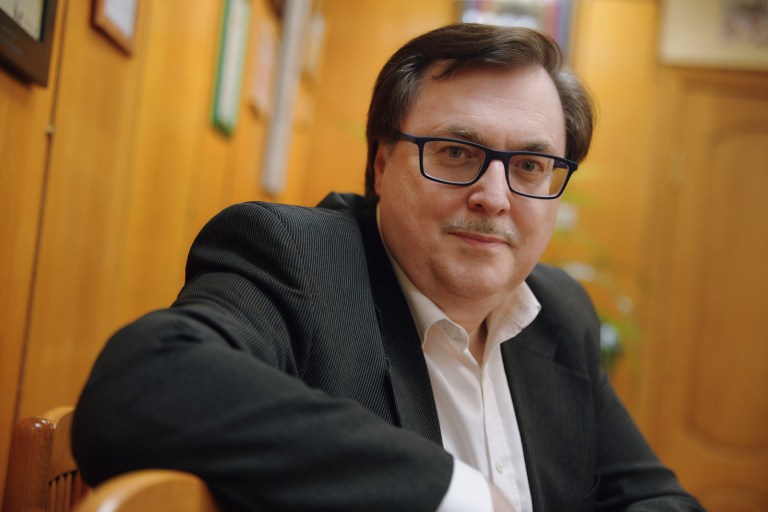 Professor Aleksey A. Maslov, a well-known sinologist and director of the Institute for Far Eastern Studies of the Russian Academy of Sciences, heads the Academic Council of the master's programme 'Business and Politics in Modern Asia'. He is directly involved in the formation of the concept of the program and its development. We asked Alexey Maslovabout modern oriental studies and the prospects for graduates in this sphere.
21 October  2020
The agreement on the development of a double degree programme between the HSE master's programme 'Business and Politics in Modern Asia' and the University of Ca' Foscari Master's programme in 'Language and Management in China' is successfully signed.
29 September  2020