Tag "students"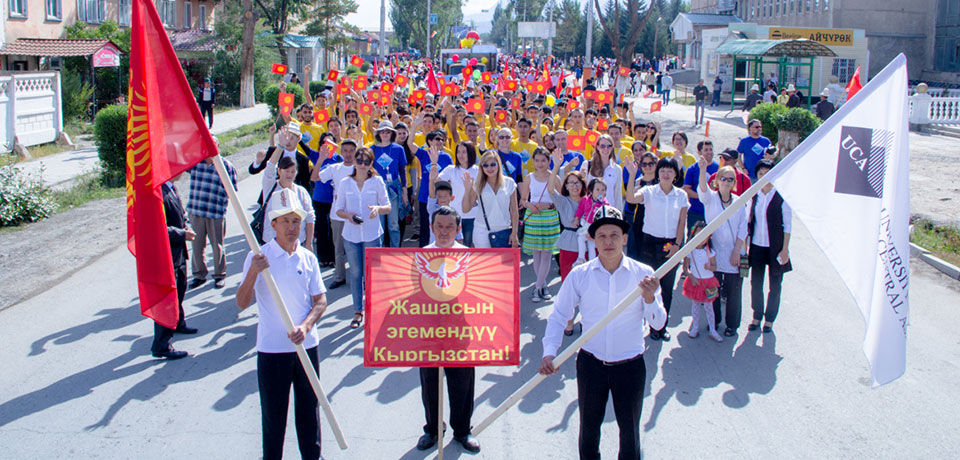 The international student project – «Russian and Chinese soft power competition in Kazakhstan  in Post-Crimean period (2014-2020)», performed by 3 students from the Higher School of Economics and 3 students from the University of Central Asia, finished on June 14, 2021.
Despite that the project was launched in online format, the students got interesting results.
12 July  2021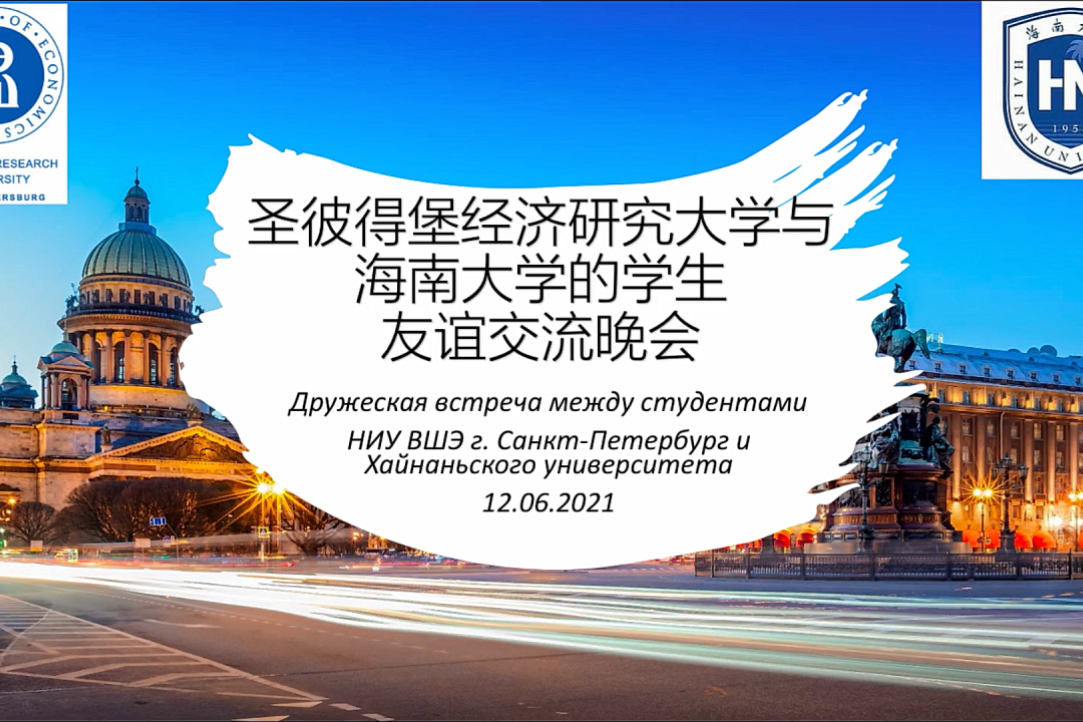 On June 12, within the framework of the HSE Chinese Club, between the HSE students and students of Hainan University (PRC) was held online meeting in a friendly atmosphere. By agreement, Russian students prepared a presentation in Chinese, and Chinese - in Russian language.
28 June  2021
Nikita V. Ponomarenko, Russian Fereration Trade Officer in Malaysia, held a lecture for the students of the programme 'Business and Politics in Modern Asia'
17 May  2021
In the 2021-2022 academic year, the master's program «Business and Politics in Modern Asia» will open a new online course dedicated to the study and comparative analysis of the Asian and European labour markets. The discipline was developed with the Hamburg University of Applied Sciences. Teachers and authors of the course – Prof. Veselova and Prof. Ribberink –  told us about the content of the discipline, its importance for students, and their expectations.
1 April  2021
Programme 'Business and Politics in Modern Asia' students share their impressions on mobility period in the Sungkyunkwan University (South Korea).
24 February  2021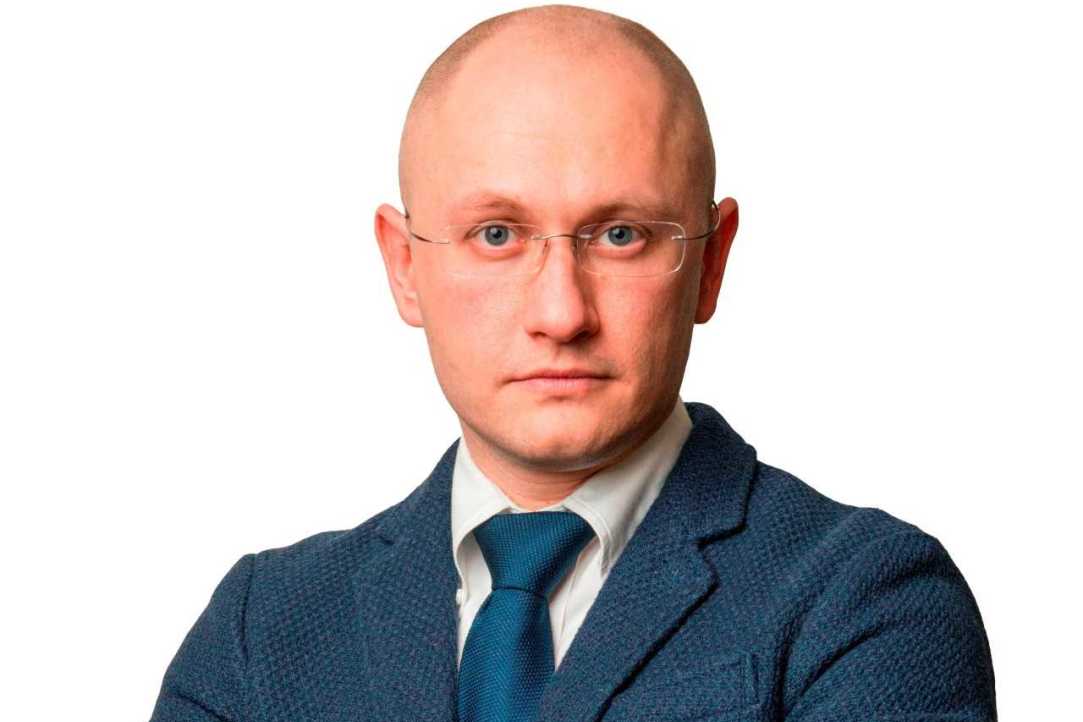 Ivan Sinitsyn is the CEO of the Russian-Chinese marketing agency Solver. Graduated from the Faculty of Public Administration of Moscow State University in 2003. For over 12 years he worked and was a partner in marketing and advertising agencies, for 4 years he managed an IT company. In 2015, he summarized his previous experience and created his own marketing agency.
29 January  2021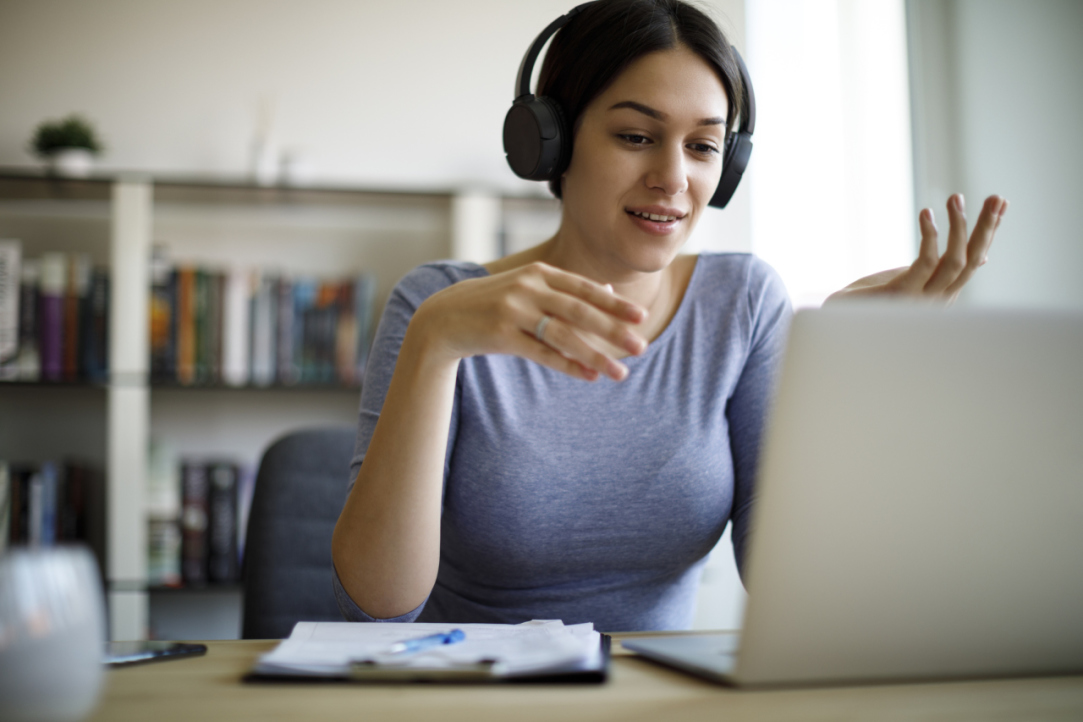 Call for Applications for the development and delivery of joint online courses with international partner universities completed at HSE University — St. Petersburg at the end of December. Now students of five educational programmes can take courses developed by lecturers from HSE and partner universities. Students of partner universities will take the courses along with students of HSE University — St. Petersburg.
22 January  2021
Liudmila Veselova, academic supervisor of the programme 'Business and Politics in Modern Asia', took part in meeting with ESC Rennes Business School students.
15 December  2020
Valentina Morozova, professor, Department of Asian and African Studies, speaks on the Asian countries' sociocultural specifics influence on business negotiations and tells how to teach students the methods of interactions with Chinese partners.
10 November  2020
The agreement on the development of a double degree programme between the HSE master's programme 'Business and Politics in Modern Asia' and the University of Ca' Foscari Master's programme in 'Language and Management in China' is successfully signed.
29 September  2020