News
Classes to be held on campus in Module 3
30 November  2021
In 2021, HSE University – St. Petersburg for the first time launched an admission campaign for the following master's programmes: 'Data Analytics for Politics and Society, 'Computational Biology and Bioinformatics', and 'Language Technologies in Business and Education'. With nearly half of the academic year being over, we decided to ask the master's students about what impressions they have of the programmes so far.
18 November  2021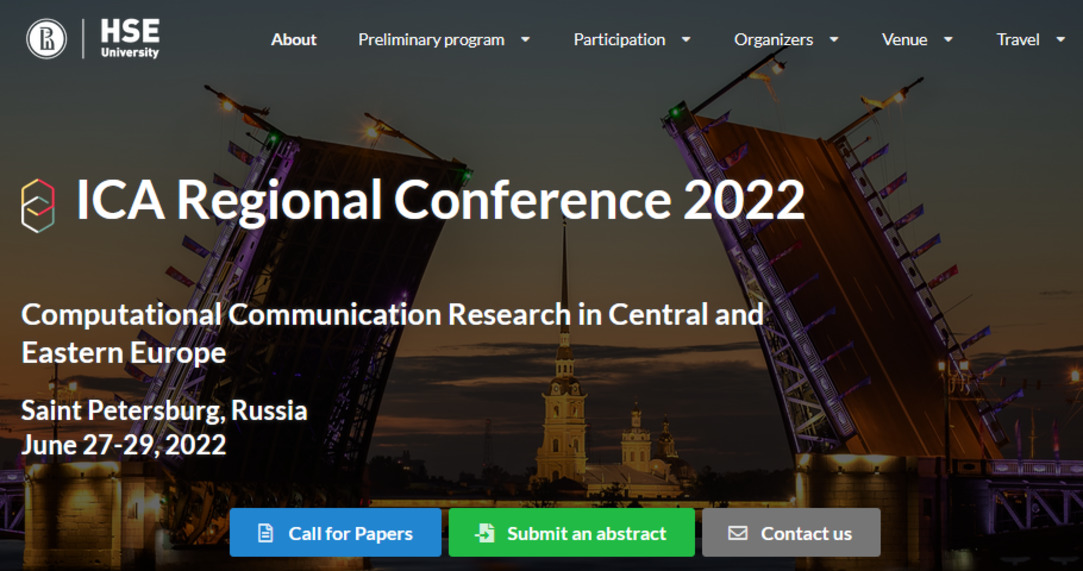 Apply for the ICA regional conference (June 27-29, 2022) till the 25th of December, 2021!
HSE University has placed in the top 250 universities worldwide in the QS Graduate Employability Rankings despite increased competition. A total of 786 universities were assessed for this year's rankings—an increase over last year. The published list of 550 universities is also 10% larger than last year's.
23 September  2021
HSE University has been named a leading Russian university in the Times Higher Education (THE) rankings for the fourth year in a row. HSE ranked third among Russian universities and appeared in the 301–350 bracket worldwide.
2 September  2021
The HSE St. Petersburg administration has issued an order 'On the specifics of organizing the educational process with the participation of students and postgraduates of HSE University – St. Petersburg in the 2021–2022 academic year'. The order outlines measures to protect students from COVID-19 for the 2021/2022 academic year.
27 August  2021
In light of the epidemiological situation, the new academic year is to begin in a face-to-face format on all HSE University campuses. Established safety measures remain in place.
17 August  2021
Today, opening Russia's state borders with other countries remains one of the most pressing issues. Recently, much conflicting information has emerged around this topic. HSE students returned to their classrooms on March 29, 2021, but many international students keep studying in a distant mode.
1 April  2021