News
On December 17, registration for open optional courses will start on the HSE online education platform. All courses will be online and open to everyone, regardless of age and level of education.
14 December  2020
This year, HSE University has maintained its position in the 251-300 range in the Times Higher Education World University Rankings. The University ranks among the top 3 Russian universities along with Moscow State University (which ranks 174th) and the Moscow Institute of Physics and Technology (which ranks in the 201-250 range). In the THE's global ranking of the best universities for research, HSE ranks 199th.
2 September  2020
The first edition of the newsletter about internships, summer schools and grant opportunities
16 December  2019
The Founders of HSE Illuminated student magazine explain why they initiated it and why to participate.
16 November  2018
During the period of 19-22 March 2018, every freshman student should choose a minor to join in the second and third years. HSE explains what is minor and how to apply.
13 March  2018
Director of HSE University Saint Petersburg, Sergey Kadochnikov, spoke to us about the value of study abroad experiences and how students can benefit from participating in international exchange programmes.
5 February  2018
We invite you to join the webinar 'Semester Abroad: What? Where? When?' on September 8th from 13:30 to 15:30 and September 13th from 14:00 to 15:30 (Moscow time).
7 September  2017
From May 29 to June 18 students can vote for HSE's best teachers of the academic year. This year there is no need to come to the university to vote. Students can submit their scores online via LMS. 
29 May  2017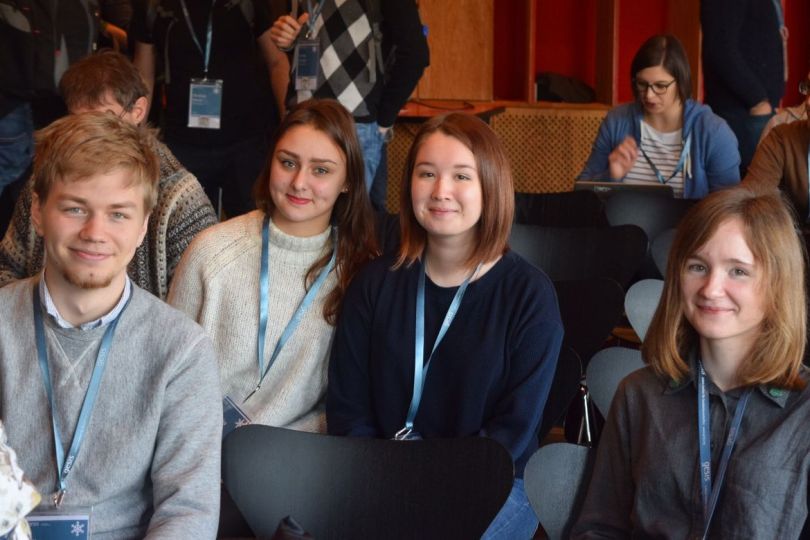 On November 30 - December 1, 2016,  twelve bachelor's students from educational programmes in Sociology and Social Informatics, Asian and African Studies, Logistics and Supply Chain Management and Economics and HSE lecturers Daniil Aleksandrov, Alena Suvorova, and Ilya Musabirov took part in the Winter Symposium in Computational Social Science held in Cologne.
15 December  2016