Christian Welzel, leading professor at the Laboratory for Comparative Social Research (LCSR) HSE St Petersburg received the 2014 Stein Rokkan Prize for Comparative Social Science Research in recognition of his book «Freedom Rising: Human Empowerment and the Quest for Emancipation».
8 August  2014
The HSE Faculty of History in St. Petersburg will be joined by two world-class experts. Sergey Glebov, lecturer at Amherst College and Smith College (Massachusetts, USA), and Nathan Markus, researcher at the Hebrew University in Jerusalem Department of Economics, will start teaching at the HSE in September. These appointments are part of the university's international recruitment programme.
18 July  2014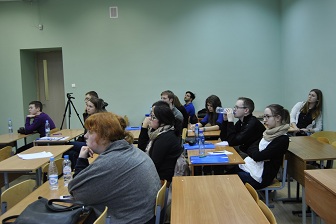 Public lecture by Prof. Raymond Taras "The politics of fear and the making of foreign policy: case studies fom Europe"
Public lecture by Prof. Eduard Ponarin "Happiness in Russia in Comparative perspective" 
Public lecture by Associate Prof. Simo Mikkonen "History as interpretation: from national to transnational history"
19 March  2014