'Managing Diversity and Inequality Is the Issue Around Which We Need to Build a Common Conversation'
On October 21 and 22, St. Petersburg International Conference on Inequality and Diversity (ID Conference) organized by Saint Petersburg School of Social Sciences and Area Studies for the first time will take place at HSE University – St. Petersburg. The Dean of the faculty Andrey Starodubtsev told us about what this conference is, what issues will be discussed and which scientists (and not only them) can be met there.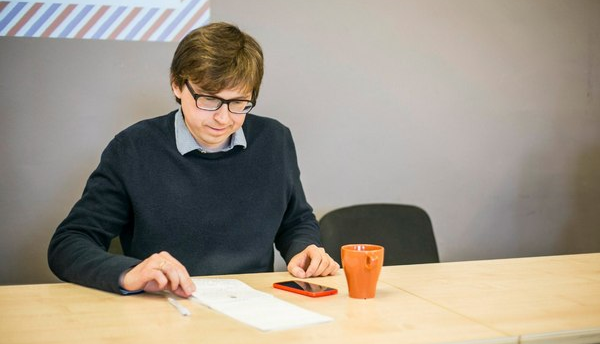 Andrey Vladimirovich, could you tell us, please, where the idea to organize a general faculty conference comes from?
During a long time, we have been thinking here, in HSE St. Petersburg, about creating an integrated space for communication of representatives of different areas existing in campus. It is a relevant task for the Saint Petersburg School of Social Sciences and Area Studies which was formed last year. Our faculty has four areas: Political Science, Sociology, Public Administration, and Asian and African Studies, which all together produce comprehensive knowledge about modern governments and societies development. At the same time, there was not any formats of fruitful interaction, and interdisciplinary and organizational walls were quite high. But it seems we have something to say to each other: that is why we organize the conference.
What will be discussed at the conference?
 Actually, we will talk about inequality and diversity as the two main problems of social development in Russia and the world. We are trying to understand what topics are interesting to representatives of different areas of Social Sciences. Both diversity management and inequality management are two problems which exist and do not lose their relevance, and it is necessarily to build a conversation around them. Whatever we do within Social Sciences, we have to take into consideration that the society is diverse: this diversity, in turn, creates social processes that we study. Besides, there is an issue of inequality which is a flipside of diversity. In addition, these two existing problems are analyzed not only at the governmental or society level, but also in specific organizations and groups as well as at the individual level. The task of the first conference – to see how diversity and inequality are reflected at these different levels.
Are there any particular questions within this broad topic that will receive special attention?
Sure. Firstly, it is diversity management about whicht I have already started talking. We plan to devote quite a lot of time to the question of how modern world copes with diversity, which institutional and non-institutional decisions help societies to exist in a more or less stable form, without conflicts. Secondly, we look at particular ways to run modern governments and societies. We will have some specific sections on regional policy in Russia, local politic processes, migration-related and identity-related problems.
As far as we know, conference will be attended not only by HSE speakers, but also by invited guests. Could you tell us, who can we see at the conference?
We shape the programme in such a way to make each section meaningful and to fill it with an interesting discussion. We do not divide participants into clue speakers and rapporteurs. We find people who will maintain a high level of discussion. For instance, we invite one of the main experts Natalia Zubarevich and Mick Dunford, who currently is working in China, to the section on regional inequality. Matthijs Bogaards, a professor of Central European University, will speak at the section on diversity management. One of invited guests will be Michael Dorsh, who is also from the CEU.
In addition to the academic programme, are there any events expected for a broader audience?
In general, we believe that all our conference is for a general public. At the same time, indeed, part of our conference was conceived for events beyond the scientific programme. One of those events is a discussion with participation of consuls and foreign experts, but the topic is kept in secret; the second event is a discussion organized by well-known in Saint Petersburg student project "Grazhdanin Politolog".
The conference is declared as Saint Petersburg conference. How do you see its mission in the city's context?
We want to become an important city congress devoted to the questions important to St. Petersburg. We hope that those questions which we raise will be interesting not only from theoretical perspective, but also with applied one. We will be able to open a discussion between different approaches of social development issues resolutions and to show which of them are more suitable for St. Petersburg. We want to become scientific and practical conference in the best sense of these words, that is not only to discuss different theories, but also to suggest solutions, and by doing this to contribute to the city development.