Dear Colleagues!
The review period is prolonged till July 25, 2021.
Due to the COVID-19 pandemic, the Conference might be held offline, online or in a mixed format.
The format of the Conference will be determined in September 2021.
St. Petersburg Conference on Inequality and Diversity (IDC) is an annual international forum for social scientists.

It is a interdisciplinary platform to discuss such topics as social and political cleavages in modern societies, co-existence of different social groups in countries, cities and organizations, modern forms of inequality and ways to combat it, human and minority rights, ways of ethnic, religious and territorial conflicts resolution.
The Conference is organized by the St. Petersburg School of Social Sciences and Area Studies.
Key Topics of IDC 2021
Governing Diversity & Inequality
Stability in Multi-Level Governance
Inequality, Diversity & Welfare
Managing Conflicts in Plural Societies
Culture and Inequality
Regional Inequalities & Public Policy
Education, Inequality and Social Policies
Diversity and Social Values
Digital Traces of Inequality
Diversity in Online Communication
Program Committee
Daniil A. Alexandrov
Professor, Department of Sociology; Head, Laboratory of Sociology in Education and Science
Irina Busygina
Professor, Department of Political Science and International Affairs; Director, Centre for Comparative Governance Studies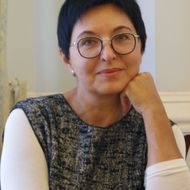 Natalya A. Zaichenko
Professor, Department of Public Administration; Academic Supervisor of the MA Programme in Educational Administration
Olessia Koltsova
Associate Professor, Department of Sociology; Head, Laboratory for Social and Cognitive Informatics
Oleg Korneev
Associate Professor, Department of Political Science and International Affairs; Academic Supervisor of the MA Programme in Comparative Politics of Eurasia
Leonid E. Limonov
Professor, Department of Public Administration; Academic Supervisor of the MA Programme in Urban Development and Governance
Anna Nemirovskaya
Head, Department of Sociology; Senior Research Fellow at the Ronald F. Inglehart Laboratory for Comparative Social Research
Elena L. Omelchenko
Professor, Department of Sociology; Director of the Centre for Youth Studies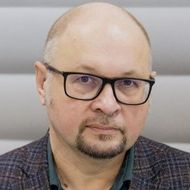 Eduard Ponarin
Professor, Department of Sociology; Head of the Ronald F. Inglehart Laboratory for Comparative Social Research
Andrey Starodubtsev
Dean, Saint-Petersburg School of Social Sciences and Area Studies; Senior Research Fellow at the Centre for Comparative Governance Studies
Andrey N. Scherbak
Head, Department of Political Science and International Affairs, Deputy Head of the Ronald F. Inglehart Laboratory for Comparative Social Research
Terms of Participation
Participation with a paper
Contacts
Yury Kabanov, Conference manager, ykabanov@hse.ru
Organizing Committee: idc@hse.ru
Past Conferences
Keynote Speakers 2020

Matthijs Bogaards
Professor, Department of Political Science, Central European University, member of the editorial board of Party Politics, Democratization, Politics and Governance academic journals

Michael Dorsсh
Associate Professor of Economics, director of the Master of Public Administration program, School of Public Policy, Central European University

Robert Huggins
Professor, Director of Research and Innovation, School of Geography and Planning, Cardiff University
Nicola Piper
Professor of International Migration and Founding Director of the Sydney Asia Pacific Migration Centre at the University of Sydney (Australia). British Academy Global Professor Fellow hosted by Queen Mary University of London's School of Law (2019-2022)

Richard Sakwa
Professor of Russian and European Politics, University of Kent, Associate Fellow of the Russia and Eurasia Programme at the Royal Institute of International Affairs (RISI)
Thomas Frederick Remington
Professor Emeritus of Political Science, Emory University, Associate of the Davis Center for Russian and Eurasian Studies, Harvard University
Christian Welzel
Academic Supervisor of the Laboratory for Comparative Social Research at HSE, Professor at the Leuphana University of Lüneburg and Director of the World Values Survey project