Usable Pasts
In 2015, the international MA in English will launch, called Applied and Interdisciplinary History 'Usable Pasts'.The programme is headed by Associate Professor at the History Department, Julia Lajus, who told us about it.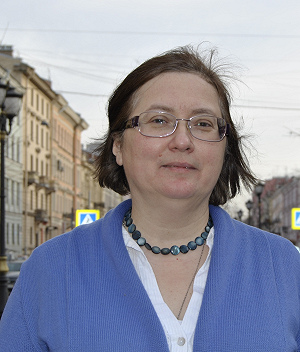 In 2015, the international MA in English will launch, called Applied and Interdisciplinary History 'Usable Pasts'. The programme is headed by Associate Professor at the School of History, Julia Lajus, who told us about it.
— How is this programme different from other history MAs?
— This is the first MA programme on our campus, and the first English-language programme HSE has ever offered.
Our programme is distinguished by its applied nature, as it will give not only academic but also practical knowledge, which is in ever more demand in the post-industrial society: the ability to analyze the connections between current and past events, and to write analytical notes, work with the media and tourist firms, and more.
The programme's international nature is a significant advantage: we are planning to attract not only international students, but also tutors from other countries, and also to offer internships for students in European, and possibly U.S. universities, which are key to the programme's success.
Applied (or as it is called in the U.S. – public) history is a discipline that has been somewhat neglected in our country, and was mainly considered an ancillary product of academic historical research and education. We are trying to change this, which is why we have built a study course based on the finest examples of applied history as taught in the world's leading universities.
As an interdisciplinary course, a significant amount of attention is given to technological and environmental history – the history of the interaction between man and nature, history of law, economic history, and the dialogue with social sciences, which is vital to any examination of the creation and functioning of historical memory.
— What special features are there in how this course is taught? What role does academic research play?
— It is important to stress that a significant focus will be placed on the history of Russia and St. Petersburg – a city that is included in the UNESCO cultural heritage site list, which, with its unique and diverse monuments and listed buildings in the city outskirts offers unparalleled opportunities for practical studies in applied history. This will undoubtedly interest international students.
We are broadly positioning the programme among the other areas of research in transnational history. After all, it is impossible to study history without considering the movement of different peoples, changing borders, and economic and cultural ties, not to mention the extent to which the history of these lands is woven into the broader history of the Baltic. But the history of the Baltic region will just be one of three 'geographical' tracks in the programme. The other two are focused on the history and heritage of the polar north, including the arctic region, and the global south.
In addition to writing an MA dissertation, MA students will complete periods of work experience in museums, natural parks, tourist firms and so on. We are currently actively working to conclude partnership agreements on these arrangements.
— What kind of students do you expect to attract? Will the programme be open to students whose undergraduate degree is not in history?
— Ideally, we would like to see graduates of Russian and international BA courses enroll, no knowledge of the Russian language is required, but a certain interest in Russian culture would help. However, we hope that, longer term, we will attract students who have a clear interest in applied history. This kind of programme is essentially quite a new development in Europe (the United States has a longer tradition of teaching public history), it is a fast-developing area, which means that the demand is there and that there will be demand for our course.
As for fundamental education, one of the advantages of our programme is that we plan to accept BA students from a variety of different educational disciplines, who are fluent in English. We welcome applications from motivated BA graduates from the humanities, social sciences, economics or management, and also those who studied geography, ecology, economics, and engineering sciences at undergraduate level. Those students will be offered courses in history.