Joint Research Summer School of the Free University Berlin, Humboldt University Berlin, and HSE in St. Petersburg
From May 27 - June 2, 2018, HSE in St. Petersburg hosted International Research Summer School "History of Empires in a Global Age, 1870 - 1920". The School was co-organized by the Free University of Berlin and Humboldt University, Berlin.
Twenty five post-graduate and PhD students from Berlin, Chicago and St. Petersburg took this unique opportunity to present and discuss their research projects with the most prominent scholars in the field of global and imperial history: Sebastian Conrad (FU Berlin), Andreas Eckert (HU Berlin), Sergey Glebov (Smith College, USA), and Alexander Semyonov (HSE in St. Petersburg).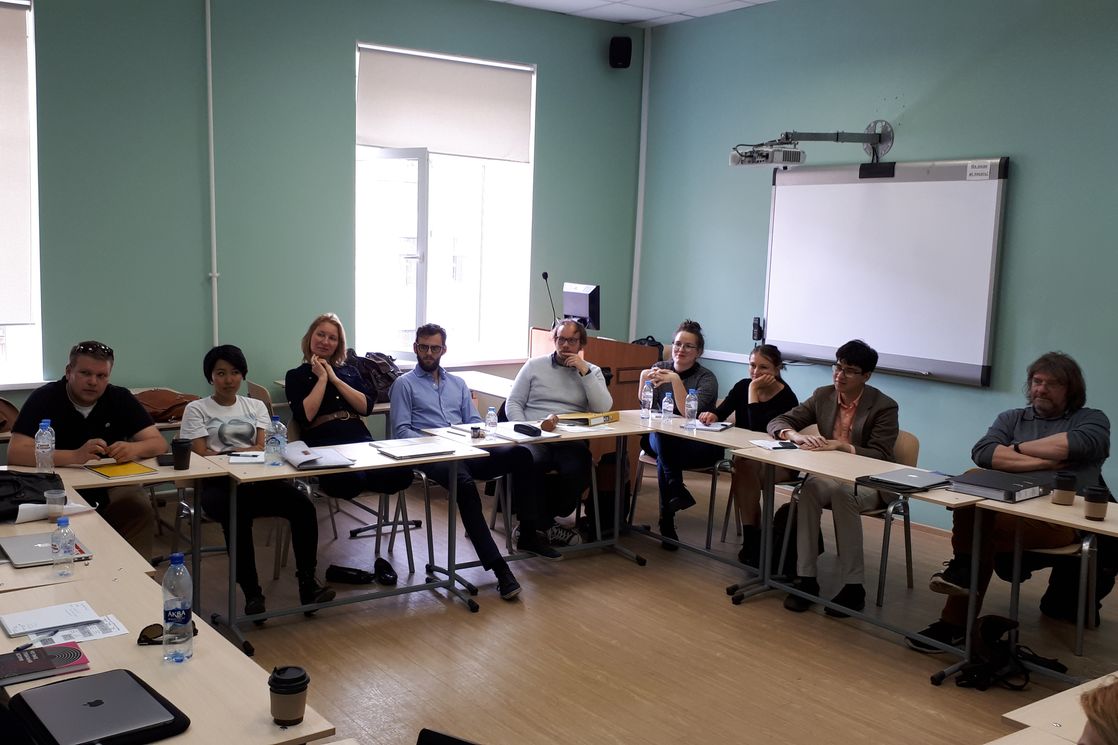 The participants probed ways of re-reading the history of modern empires, and discussed various ways of moving beyond separate (and internal) histories of empire. In the latter half of the nineteenth century, the geopolitical order was fundamentally transformed, as European empires expanded and new imperial powers (including Germany, Japan, the United States, and Italy) generated new forms of political competition and imperial penetration. While the historiography of empire continues to be organized primarily along national lines, this shift in the imperial order challenges such isolationist narratives, and invites us to think about empires within transnational and global frameworks.
Topical questions included: What was the role of inter-imperial interactions, on both sides of the imperial divide? How were imperial formations (and anti-colonial activists) impacted by global contexts, the transnational circulation of ideas and people? What was the relationship between imperialism and globalization? How do we assess the role of non-Western empires in this age of high imperialism? How can we analyze imperial formations beyond the dichotomy of empire vs. nation-state? In what ways have empires lived on, and how do we assess the effects of colonialism into the present? How do we historicize the history of empires today?
Geographically and chronologicaly, the school focused on Africa and Eurasia, in the period between 1870-1920. The presented PhD projects provided perfect reference points for discussions, both in formal and less formal athmosphere.
Teaching Faculty of the Summer School "History of Empires in a Global Age: 1870 - 1920"
Alexander Semyonov
Руководитель департамента истории
Sebastian Conrad
Professor, Freie Universität Berlin
Andreas Eckert
Professor, Humboldt Universität zu Berlin
Sergey Glebov
Assosiate Professor, Smith College
Minu Haschemi Yekani
Research Fellow, Freie Universität Berlin