Inspiration Flight With The Hudozhka
Do you think that drawing is only for professionals? We prove you wrong.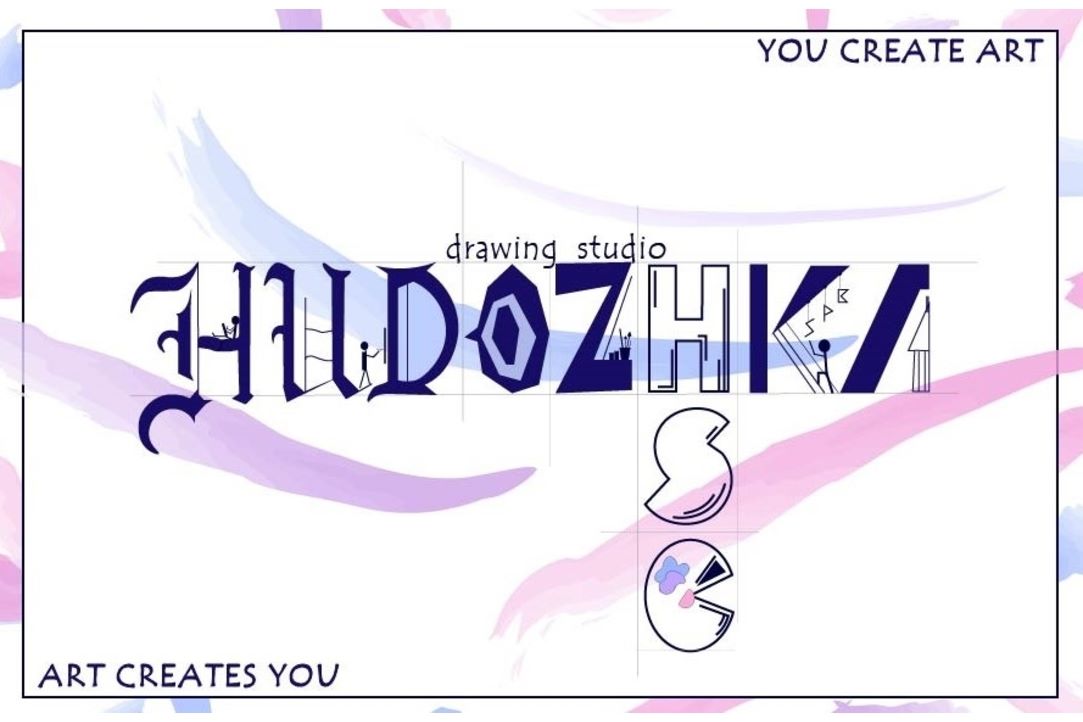 https://vk.com/hudozhka_hse_spb
Have you wanted to learn how to draw for a long time, but kept putting it off for later? You do not have time to drive to the club or just have not found the right place and those people with whom you would like to develop and improve together? Hudozhka HSE is a club of people who are interested in drawing and want to reach their potential. It does not matter if you graduated from art school, if you already have skills in drawing, or if you have only dreamed of beautiful pictures that you have painted, but you still have not started creating. Here you will be taught or helped to develop your skills further. There is no selection at the club; you can go when it is convenient for you.
Usually, Hudozhka HSE holds offline classes about twice a week, where the club leaders are happy to offer new topics for drawing and surprise participants with unusual master classes. However, now due to the epidemiological situation, the club's managers are forced to convert classes to a remote format. However, this will not interfere with their work in any way. What do the leaders of the art club can offer you?
To begin with, there are master classes on specific topics. Leaders like to organize as many different meetings as possible inviting artists and professionals to hold periodically master classes. Here you can learn not only to paint beautifully even with markers, but also to write unimaginably amazing handwriting, that is, to do lettering.
In addition, you can also learn how to draw stickers for various social networks. If you have long dreamed of doing something of your own and making your friends happy with it, why not put it off for later and start right now?
The art club interacts with many events held at the Higher School of Economics. For instance, the participants of the art club at the Day of Higher School of Economics in Saint Petersburg invited everyone to draw something of their own and leave a part of themselves in the overall picture. Alternatively, take the Wizards' Fair. Here everyone could enjoy the atmosphere of the upcoming holiday, New Year's turmoil and razzle, as well as participate in a charity event. Everyone made a New Year's postcard or souvenir from the materials that were the most attractive to them, and, subsequently, these pieces of creativity and festive energy were sold. The money for their sale went to charity.
Moreover, the art club actively interacts with the international student organization ESN. As part of this collaboration, the leaders held a master class on painting the symbols of Russian folk culture- Matryoshka dolls. Foreign students were able to make their own traditional and recognizable Russian Matryoshka doll and take it with them as a pleasant souvenir and reminder.
Moreover, the club's managers love to conduct master classes not only in Russian, but also in English. Therefore, the language barrier will not be a hindrance for you. Thus, you can make this evening even more exciting: bring to life the creative idea that has long been in your head and your imagination, and communicate in English with versatile people.
Perhaps you might have been scared or doubted by the fact that you would come to class without knowing what to do or what materials to take with you. Of course, during the traditional face-to-face classes, club's leaders provided all the necessary materials and resources for completing ideas and work: paper of various sizes, easels, tablets, brushes, markers, gouache, watercolors, acrylics, and much more. Nowadays, unfortunately, managers have the opportunity to provide everything you need for your creativity only in the online format, but this should not frighten you. The leaders of the art club in the announcements of their posts will be happy to write what you need to do for practicing in your drawing skills such as step-by-step instruction how to paint a person. Moreover, if you do not know which store and what is best to buy, they will answer all your questions and easily give you all the tips.
The most jaw-dropping news! In the near future, the art club will start preparing for the New Year and anyone can draw a New Year's postcard under the guidance of the Hudozhka leaders. They will guide you, tell you what can be improved, and inspire you. After drawing the cards, you can send them to each other and recharge with a piece of New Year's warmth. Do not miss the announcement in the Hudozhka VK group and take part in such an atmospheric event.
You can always find contacts of the managers in their group in VK. Three students - Nika, Egor and Diana, who have completely different views on creativity and approach to it, as well as having a diverse experience in the field of art craft, are waiting for you in the ranks of their like-minded people. Keep an eye out for published news posts on their group's wall so that you do not miss a fascinating journey into the world of bright and different colors.
Text by
Valeriia Pivovarova