Ivan Kotliarov: 'There Will Be a Demand for Specialists Who Are Ready to Defend Russia's Interests in This Cooperation with the Eastern countries'
Interview with Ivan D. Kotliarov, associate professor, department of finance, HSE - Saint Peterburg about coronavirus pandemia's influence on economic situation in Asia and HSE eastern studies programmes development in the context of Russia turning to the East.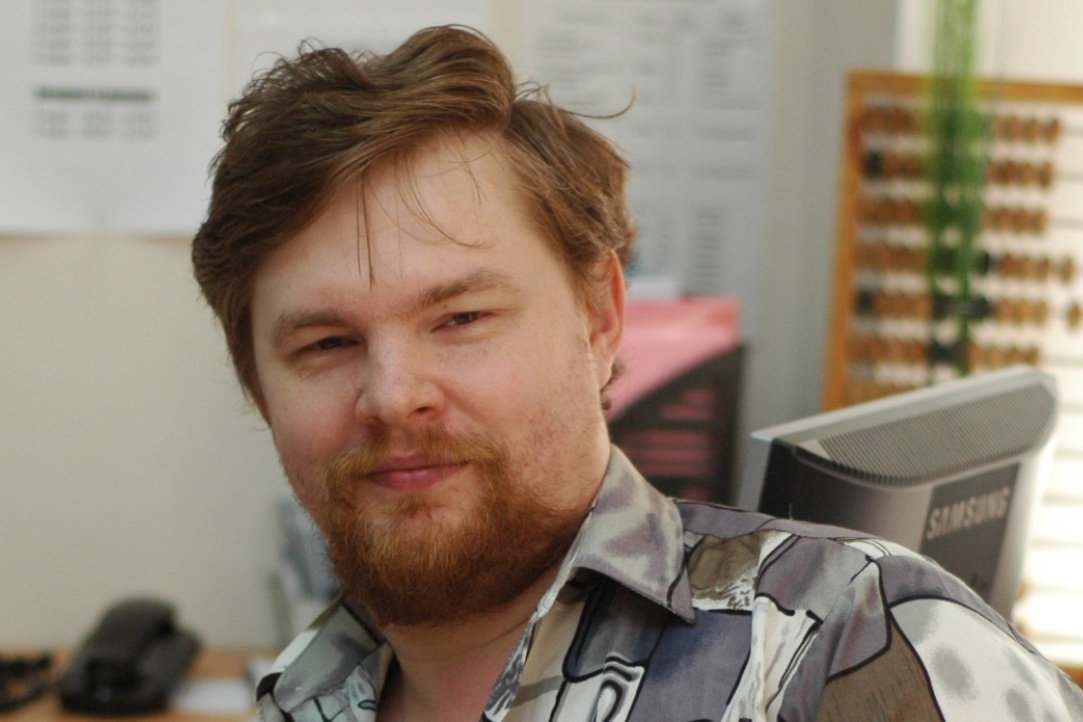 We continue the interview series with the professors of the Master's programme 'Business and Politics in Modern Asia'. Today we are glad to present you Ivan D. Kotliarov, associate professor, department of finance. Professor Kotliarov has been instructing courses at our programme since its very beginning. This year he is teaching the courses 'Economics and Finance in Near and Middle East' and 'Global Processes and International Economic Relationships in EEU and Eurasia'. Professor Kotliarov's lectures always attract high interest among students, that results in his regular winning the 'Best Teacher' annual prize as well as in the students lining up to ask for thesis and term papers supervision.
Valeria Kurtseva, a 2nd year student of the Master's programme 'Business and Politics in Modern Asia', questioned professor Kotliarov on current economic sitiation in the Middle East and South-Eastern Asia countries, the financial crisis due to the coronavirus pandemia and the reasons for Saint Petersburg being so attractive among students looking for a high-quality education in eastern studies.
– In the 1960s – 1990s, Four Asian Tigers (South Korea, Singapore, Hong Kong, and Taiwan) have shown rather high rates of economic development. Prof. Kotliarov, in your opinion, can any of the Asian countries repeat their achievements in our time?
– Today it is very difficult to talk about this, because the success of these states was based on their industrialization. Japan, Taiwan and Korea – all these countries managed to successfully re-industrialize and intercept those industries that were withdrawn from Europe and the USA. Nowadays it's quite difficult to make any predictions about some prospects of other states, it is quite possible that Vietnam, Laos, Cambodia will be able to achieve certain successes by withdrawing production from China, but I would not say this with confidence. On the other hand, new leaps of "tigers" are possible due to the transition to a digital economy. We will see, most likely, in the world and in the economy, it will be very interesting.
– In your opinion, in the coming years from which of the Asian countries one can expect an economic breakthrough, and the economic potential of which country is most likely to remain undisclosed? And for what reasons can this happen?
– Economic potential remains not revealed most often due to poor institutions and unfavorable international conditions. Accordingly, an economic breakthrough requires a well-thought-out domestic policy oriented towards economic development and a favorable global economic situation. The combination of these factors can contribute to the realization of the country's potential. Withdrawal of production from China may lead to accelerated growth in the countries of Southeast Asia – not only Vietnam, but also Laos and Cambodia. However, now it is difficult to make any predictions. Separately, I would like to point to the example of Pakistan, which, aspiring to regional political leadership and having powerful armed forces, has not yet managed to build a developed economy that would correspond to its political status.
– The main impulse in the development of many countries in the Middle East was oil production. How do you think, what opportunities do these countries have to make the economy less dependent on resources nowadays?
– Let's look at the experience of the UAE, they have completely succeeded. Using the proceeds from the sale of oil, they managed to build, I will not say a "diversified", but quite effective economy. It is possible that other states could take such an experience, spending their money not on corruption among the elites, not on encouraging consumption, but on investing in new industries and new areas of activity. On the other hand, such a success is difficult to replicate, and this is shown by Saudi Arabia, a large state that claims to have a significant role in the world arena. The recipe is to spend oil excess profits on the development of other sectors of the economy. This will allow the country to create added value that does not depend on the situation on the world commodity market. However, as with all obvious recipes, this is easier said than done. States and elites will always have incentives to direct resource rents to, let's say, other purposes.
– Due the new coronavirus pandemia, a sharp drop in the stock market is observed. In your opinion, can a virus cause a future economic crisis?
– I get the feeling that coronavirus was made the cause of the economic crisis. The panic is clearly exaggerated, but markets and governments are not responding to real problems, namely panic. And the unpleasant impression is that governments by their actions only increase this panic.
– Do you think the United States and China will be able to remain partners, despite the trade war between them?
– Both countries will be forced to remain partners, because if they deepen their confrontation, then, unfortunately, this risks to turn into a very unpleasant conflict, including an open, even military one. Neither the United States nor China is prepared for this. The US task now is not to crush China at all costs, but to ensure that China recognizes US leadership and accepts the rules of the game that the United States offers him.China most likely agreed to this for a while, as current agreements show. It is possible that China is now gaining a certain respite. On the other hand, in the medium term, conflict is likely to be inevitable, because we are talking about world leadership and the possibility of extracting rent from the world system of economic relations. Now the United States is extracting this rent, but China does not agree with this.
– Can any of the Asian countries take the place of China as the main US partner in the region?
– It is unlikely, since it is China that is now the world workshop in which a lot of goods are produced. Rather, it may be that the United States will restore its national production, that is, withdraw production from China back to the country. Some other state is not ready for this now. Perhaps India, but, frankly, the system of institutions in this country is not yet conducive to such a development.
– Many foreign students study at our university. How do you think, why is HSE campus in St. Petersburg attractive to them?
– HSE has a very good reputation in the international arena, HSE offers a lot of English-taught programmes, which many other universities do not do. HSE has a very wide selection of areas of study. And, in addition, St. Petersburg is attractive because it is not Moscow, after all. This is a city of a slightly different culture and with slightly different possibilities. People are most likely interested in seeing Russia not through Moscow, but through St. Petersburg.
– It is not a secret that many students try to combine study and work. As a teacher, do you consider this more likely a plus or minus? Is it possible to start a career while you are still studying, so that before graduation you can get a certain experience or is it better to concentrate fully on education?
– It all depends on each person, their abilities, on what they do. If a person is forced to work in order to earn their living, because they have a difficult life situation, and they need a diploma only in order to get to the labor market, well, it's hard to condemn them. If a person has enough abilities to study well and at the same time receive a salary for work that corresponds to their basic education, this is wonderful, this can only be encouraged. Another thing is that not all people have such resources, more often a student, having found a job, completely goes into it.
– HSE graduates work in a wide variety of fields. Speaking about our programme, what do you think, what career prospects open for graduates of the programme 'Business and Politics in countries of Asia'?
– Now Russia is slowly turning from Europe, from its traditional partners, to the East. Naturally, there will be a demand for specialists who well understand the specifics of the East, who well understand the peculiarities of the interaction between Russia and the Eastern countries, who are ready to defend Russia's interests in this cooperation and possess the necessary knowledge for this.
– You have repeatedly become the best teacher of our university, what advice can you give students who plan to connect their lives with teaching in the future?
– Try to make students interested, try to engage them in the discussion. Probably, do what is interesting for yourself, and try to broadcast this interest to people. Studying at a university is a collaboration between a student and a teacher. And the quality of classes is determined not only by the work of the lecturer, but also by the active participation of students. If they are interested, if they are motivated, then the classes will be exciting and mutually enriching not only for the students themselves, but also for the teacher. And do not forget that HSE has very strong and trained students, who are very pleased to work with. Therefore, the most important condition for good classes is the mutual involvement of students and the teacher.
We are grateful to Valeria Kurtseva for conducting this interview.