Anna Ilina has studied the problem on the women's rights in the Islamic communities of Germany
This year alumna Anna Ilina tells about her participation in the Summer School by Humboldt University in Berlin.
It is summer when many HSE – Saint Petersburg students participate in short-term mobility programs organized jointly with the international partner universities. This opportunity is also available for this year alumni. For example, Anna Ilina, the alumna of the master's programme "State, society and economic development of Modern Asia", took part in the Summer School by Humboldt University in Berlin. Here is her impressions on this journey to Germany.
In July I took part in the Summer School HUWISU (Humboldt Winter and Summer University), organized by the Humboldt University in Berlin. The topic of my programme was Islam and Feminism; I selected that, for I study the gender issues in the Middle East and it was important for me to deepen my knowledge about the connection between the main region's religion and the widely discussed question on women's rights. The duration of the course was two weeks, and a great professor in Islamic Studies R. Spielhaus taught it. We managed to review various aspects of feminism in different countries, study the Quran and other sacred Islamic texts, searching there the regulations on women's life. We aslp studied the relevance of these texts' interpretations, suggested our own ones and read the researches of women scholars together with colleagues – students from Australia, Spain, Turkey and Switzerland. A refugee woman from Syria, who is also a writer and activist, told us about women's life and status in her native country at some meetings.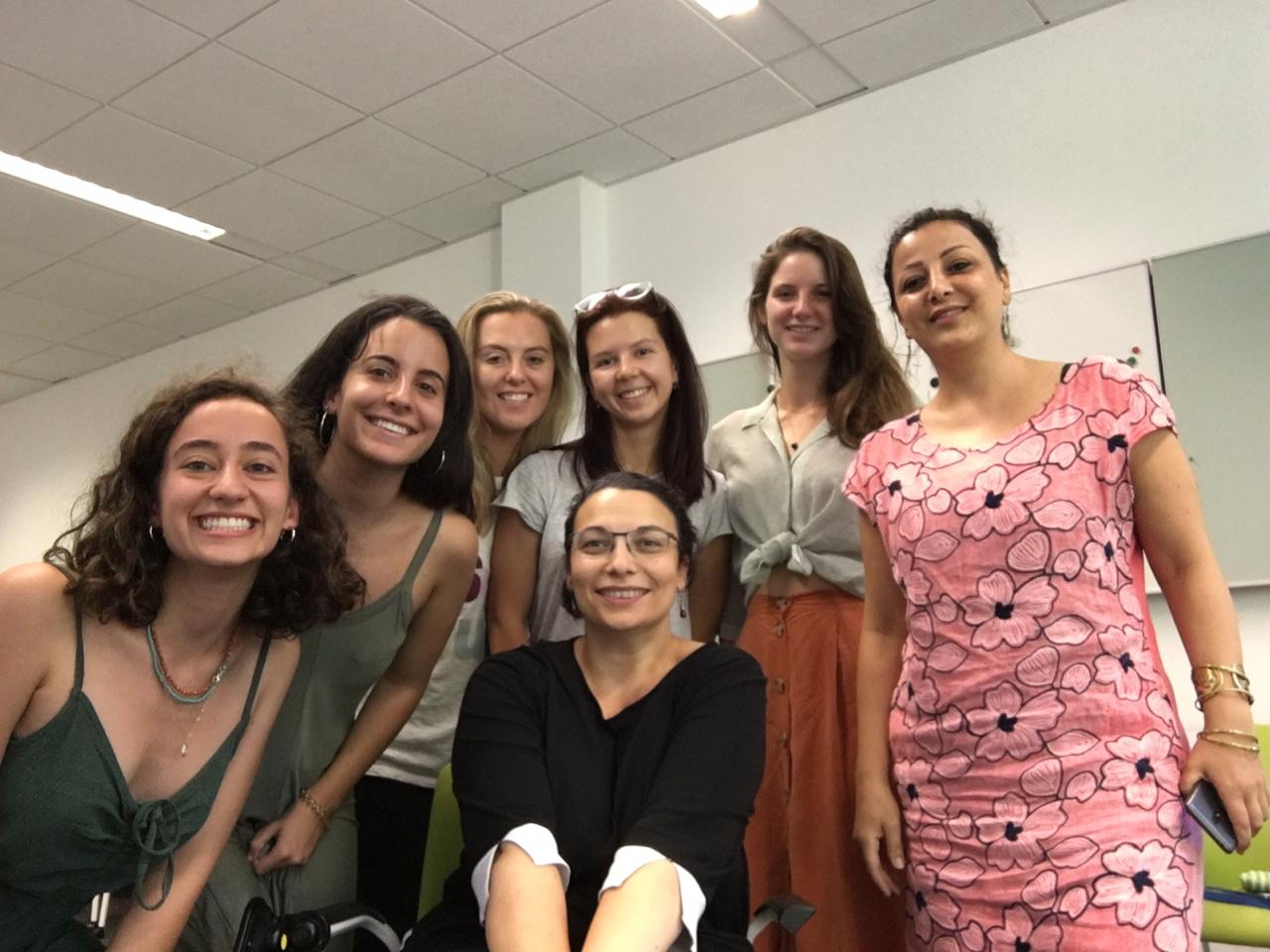 Our team also managed to study the Muslim's life in Germany practically, apart from our theoretical work. For example, we visited several mosques to meet the imams and discuss some Islamic questions and also to attend a Friday prayer and Islamic wedding (nikah). We also encountered one of the most popular Islamic bloggers in Germany, Datteltater and his team to get acquainted with his work, his topics selection and reasons for making content. By the way, I strictly advice to watch his video if you are interested in modern Islam and Islamic life in Europe.
I am more than satisfied with this Summer School: the organization was brilliant, more than 200 students took part in it, and I've made many new friends among them. The receiving university organized a cultural programme for us, and I managed to visit many museums and attractions of Berlin as well of its suburbs. I am already thinking on taking part in the Winter School here, and advice all the HSE students to participate in the short-time programmes by Humboldt University in Berlin.