Programme Overview
This programme aims to train experts with in-depth interdisciplinary knowledge and practical skills who are able to make reasonable and confident decisions in various spheres of international business.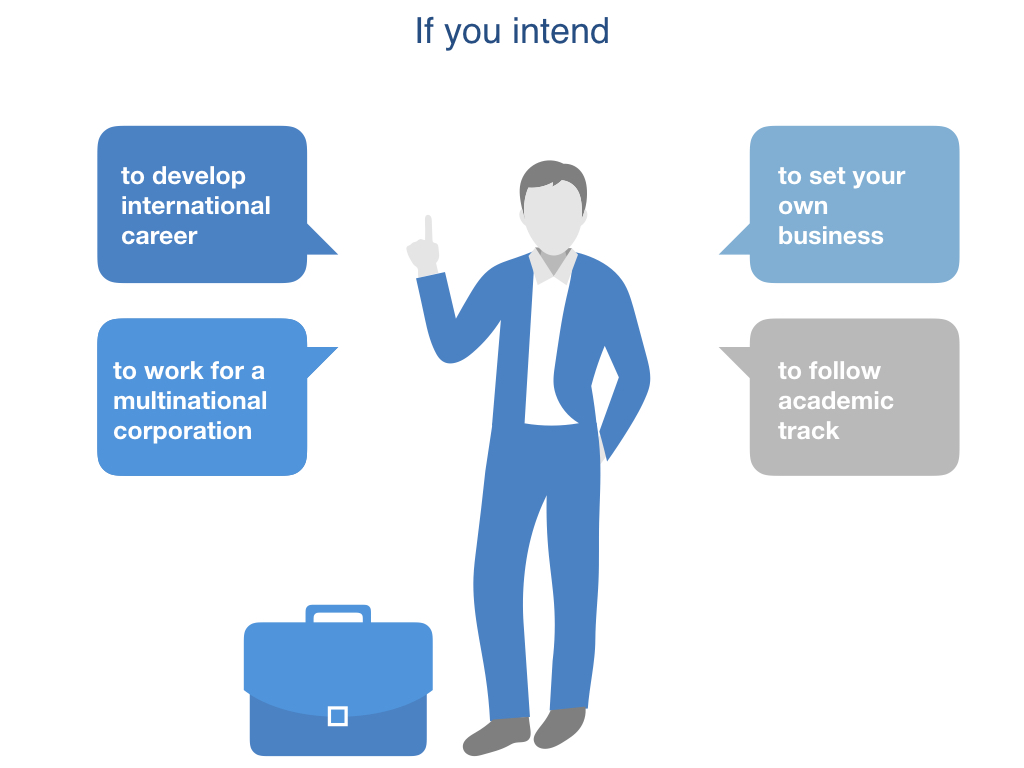 The unique design of the program enables a combination of the two most relevant foci: International Business and Business Analytics. Apart of these foci the program provides a very strong fundamental core in business studies, flexible tracks in regional studies and international business and academic internships. 
Applicability, aims and challenges
The main principle of the program - to anticipate trends, to respond to the strategic challenges of a dynamic environment of global business, as well as to prepare the future leaders of these changes. Graduates of the Bachalor in International Business are supposed to become very demanded business analysts, visionaries, tentmakers. 
Knowledge, skills and competencies
The intensive programme in International Business has been developed on the basis of international standards. The content of the programme focuses on knowledge and skills in international business.
Graduates receive a European Diploma Supplement. The curriculum also includes special subjects that aim to develop students' ability to study in English.
 Advantages of the programme