Discover Interesting Bookshops in St. Petersburg
It might be a good idea to stop and read a few books for your pleasure. Sifan Chen visited a few bookshops in St. Petersburg that I would recommend to you.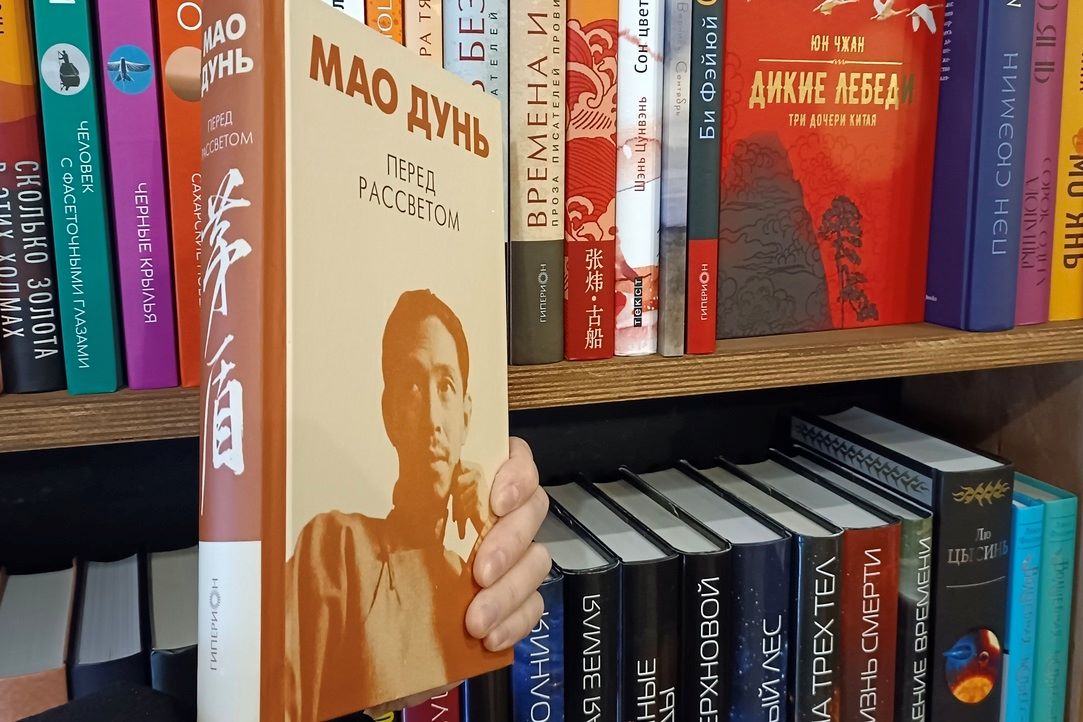 The weather is getting warmer and the city of St Petersburg, with its rivers and islands, is beginning to show a different kind of beauty. As an international student from China, I have been studying and living in St. Petersburg for several months now and have gradually adapted to the climate and the pace of life here.
Walking through the streets of the city on a day-to-day basis, you can occasionally admire the various churches, the homes of famous people and the historical monuments. In St Petersburg, the city of culture, bookshops can be found from time to time in the streets, large and small, and it is perhaps a good idea to stop and read a few books in your spare time. So, this time I visited a few bookshops and recommend them to you.
Bookstore Name: Желтый двор
Address: Ulitsa Mayakovskogo, 15.
This is one of the few bookshops in St. Petersburg with an East Asian culture. At first, I was curious about the name of the bookshop because there is an old Chinese poem: "There is a house of gold in books." The poem is taken from the book "The Book of Encouragement" by Emperor Zhao Heng of the Song Dynasty, and it seemed to be similar to the name of this bookshop, so I went there one morning with a sense of curiosity.
When I opened the door, I walked up the stairs to the first floor, and then I was greeted by a large Chinese painting on the wall directly opposite, depicting a variety of flowers and plants in the natural world.
The whole shop is small, only a few dozen square metres. To me, it looks more like a study, with warm lighting, soothing music, large staggered bookshelves, various books in order, a small sofa in a small space, and a few pots of fresh greenery next to the bookshelves, it has a homely feel.
Not many people came here that day, and as I looked around the bookshop I found that it was mainly Russian-language editions of some of East Asian titles, mostly Chinese, Korean and Japanese, as well as a few picture books. There were also some bookmarks and notebooks at the checkout counter, all with Chinese paintings printed on them. In the shop I saw a book called 'Learning to do Taijiquan', which explained the basic movements of Taijiquan in both Chinese and Russian. I also found literature by many Chinese writers such as Mao Dun, Mo Yan and Luo Guanzhong, which made me feel more at home.
If you are interested in East Asian culture or have a subject that requires a Russian version of certain Chinese books for research, we recommend you to visit this bookshop.
Bookstore Name: Podpisniye Izdaniya
Address: Liteyniy Ave, 57.
Founded in 1926 as a bookshop dedicated to combining the traditions of the St. Petersburg book trade with modern European trends, it is divided into two floors and has two cafes inside. I arrived at the bookshop on a sunny afternoon and, upon entering, was struck by the style of the décor. It has a strong sense of design and is very modern and stylish. The shop was orderly lined with books, and the finely categorised display tables went almost right up to the ceiling. After browsing around the bookstore, I found a wide variety of books, such as fiction, philosophy, history, literary studies, theatre and film theory, to name but a few. In addition, the bookshop focuses on art history departments and books for children of all ages. Magazines and a large selection of stationery are also available on each floor.
There were many people at this bookshop when I arrived, some looking for books on the shelves, others reading, and some were talking about books with friends. If readers were hungry or tired of reading, they could also order a coffee and sit by the window. The afternoon sun poured into the bookshop that day, giving it a vibrant feel. On the red wall leading from the ground floor to the first floor, I found a drawing recording the history of the bookshop from 1926 to 2012, so if you're interested, take a trip and find out.
Bookstore Name: Все свободны
Address: Ulitsa Nekrasova, 23.
This is a small bookshop with a great sense of atmosphere, and I'm told it has been open for over ten years. When you walk into the bookshop, you will find a small shop with an overall cosy feel and a small loft. On the day I was there, there were lots of people inside looking for or reading books. In addition, the shop staff were very welcoming. The manager of this bookshop is known to value the quality of the publications and the internal content of the books.
A stroll around the bookshop reveals that it also has a wide range of books, including philosophy, politics, art, sociology, cultural studies and much more. Also in the bookshop are contemporaneous editions of novels, including children's literature. Throughout the bookshop, there is a sense of ageing.
Read a million books and travel a million miles.
Walking into a bookshop and reading a few good and interesting books is one of the most enjoyable things in life. The bookshops we have just introduced to you are just a small part of the city, and I am sure there are many more interesting bookshops to explore. We look forward to meeting you in a bookshop one day!
Visited by

Sifan Chen