"Funny Pictures" of Everyday Work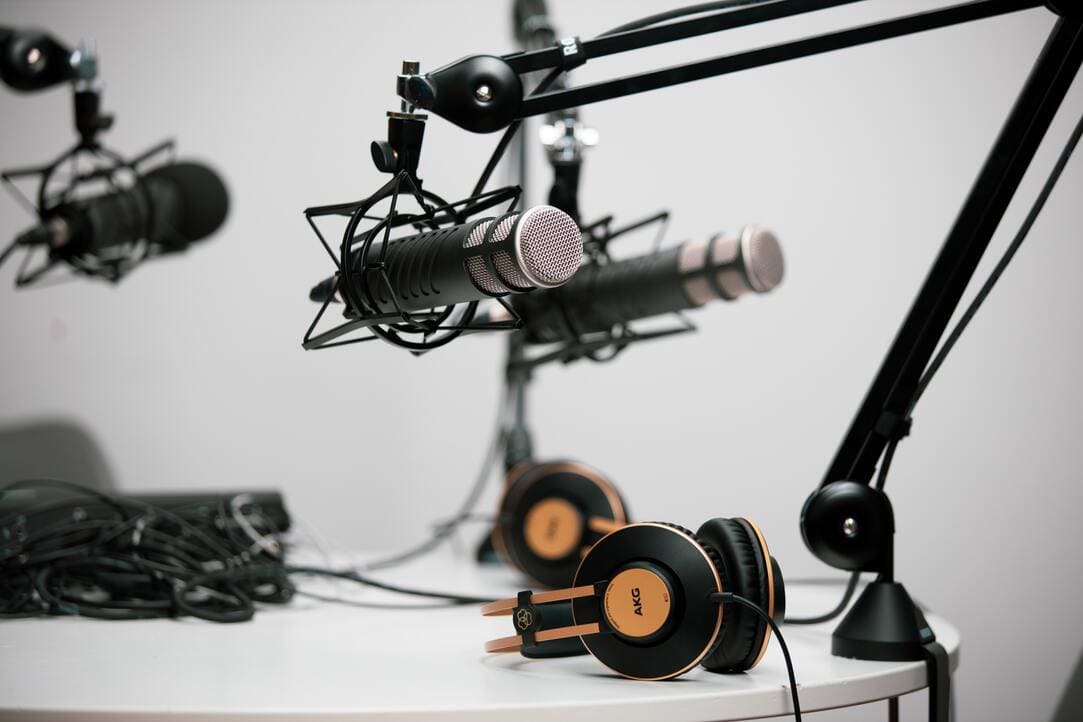 We talked to HSE alumni Nastya Arefeeva, a PR specialist in an IT Company and part-time co-host of the podcast show "Funny Pictures" about contemporary art within a sociological paradigm. Nastya's shared her experience and ideas for those who are interested in podcasting and projects combining in general.
Right after graduation, it is quite a difficult task to decide what exactly one wants to do next. Frequently, expectations do not face the reality: university gives only direction but does not always provide one with all the necessary skills. The career path can develop in completely unpredictable ways. Sometimes the little seed one planted out of curiosity can grow into something great, even if the steps are tiny, just wait.
Nastya Arefeeva is HSE alumni. In 2021, she graduated from Social Sciences Faculty at Saint Petersburg Campus. Her career path afterwords are somewhat fascinating: starting from the second course she managed to get a job in Russia's largest IT company and by the way co-host a podcast show "Funny Pictures" about contemporary art. I decided to have a little convo with Nastya to understand how it is possible to combine such completely different projects.
I: So, first things first, how you came up with the idea of starting your podcast show?
Nastya: I think it started back in 2019 when Sasha (my co-author) and I were attending the class "Culture and inequality" as a part of our Bachelor's program, during which we got a bunch of ideas on art and sociology. Then we started visiting galleries, and museums together. We noticed that after each exhibition we had something to discuss. One day we decided that we want not to talk only with each other but to create a bigger community. We also wanted to show that art is not that scary and special, so it can become a basic part of casual everyday life, like cinema-going, for example.
I: I guess it was a long way just to start it. Was not you a little bit scared? How was the first episode created? Did you have any skills? Took lessons or extra courses?
N: Of course, we were scared! We did not know a thing about how to make an actual podcast. To be honest, we thought that we should just record our talking, but it was not that simple. We immersed ourselves in reading articles and watching tutorials, but in fact, we learned by trial and error. The first episode we made in the kitchen, recording ourselves on the phone's micro. That was funny. We had no skills in the beginning.
I: Sounds like the conception of "great stories", like the voiceover of a biopic. Tell me, what made you so special among other shows about contemporary art?
N: Probably our critical approach. We did not want to tell stories; we were into discussions on art through sociological paradigms. Our main goal was and is to desacralize art and make it available to many people. Because pictures are funny and curious. Besides, there are not a lot of podcast shows on art in Russia.
I: So, seems that you put your background into it.
N: Sure thing. That is why the show is labeled multi-disciplinary.
I: What topics have you already managed to cover?
N: We talked about art fairs and inequality formation, NFT art, and artistic strategies during crisis times and we made a bonus episode on our trip to Armenia and Georgia. More cases we discussed textually in podcasts' telegram channel.
I: You even made an episode during the holidays! Wow! Dedication! How do you manage to find time for it?
N: Honestly, I do not know. Maybe HSE University thought us some time-management practices. Seriously speaking, it is sometimes very difficult to find time and space to make an episode, write an article, or even post. Sasha and I have full-time jobs in spheres, which are not closely connected with art: I work as a PR specialist, and Sasha works in a logistics company. More than that, there are other projects, which we need to complete. Unfortunately, podcasts do not give us financial support yet.
I: That is probably hard to continue making a product, which is not financially successful at the beginning. Do you plan to monetize the project?
N: We plan this. Now we are trying to cope with the donation system. It is very hard to get money from a project that was made in fact on zero budget. We just bought the micro. That was our only investment. PR practices we also did through our friends, parties, and artists. When we started it we had no money at all, we were students with part-time jobs. Now we are planning some steps to boost the podcast.
I: How often do you make such renovations? I mean not only financial but other types too.
N: Actually, we do them after every single episode. We are very sensitive to feedback (in a positive way), so we try to change to build a fruitful discussion between audiences and us.
I: Tell us, exclusively, what are you going to talk about in the next episodes? Maybe some ideas you have in your mind.
N: We are very excited to present our next episode, which is about gardening as an artistic practice. We have very special guests to talk with in this episode. After that, we are planning a thing with sticker art, probably porcelain art, and a bunch of ideas we cannot wait to realize!
---
The story sounds inspiring. It is not a big secret that artsy jobs in most cases are not so profitable: plenty of projects work on enthusiasm, which tends to run out. I hope Nastya's experience would help understand that not always something that you really like to do works out smoothly, but it is not the reason to stop it. Little steps eventually will lead one somewhere.
Nastya's podcast show is available on various resources.
Follow the link: https://funnykartinki.mave.digital/.
Interview by

Aleksandra Shanina