Outstanding Activities of HSE Vietnamese Students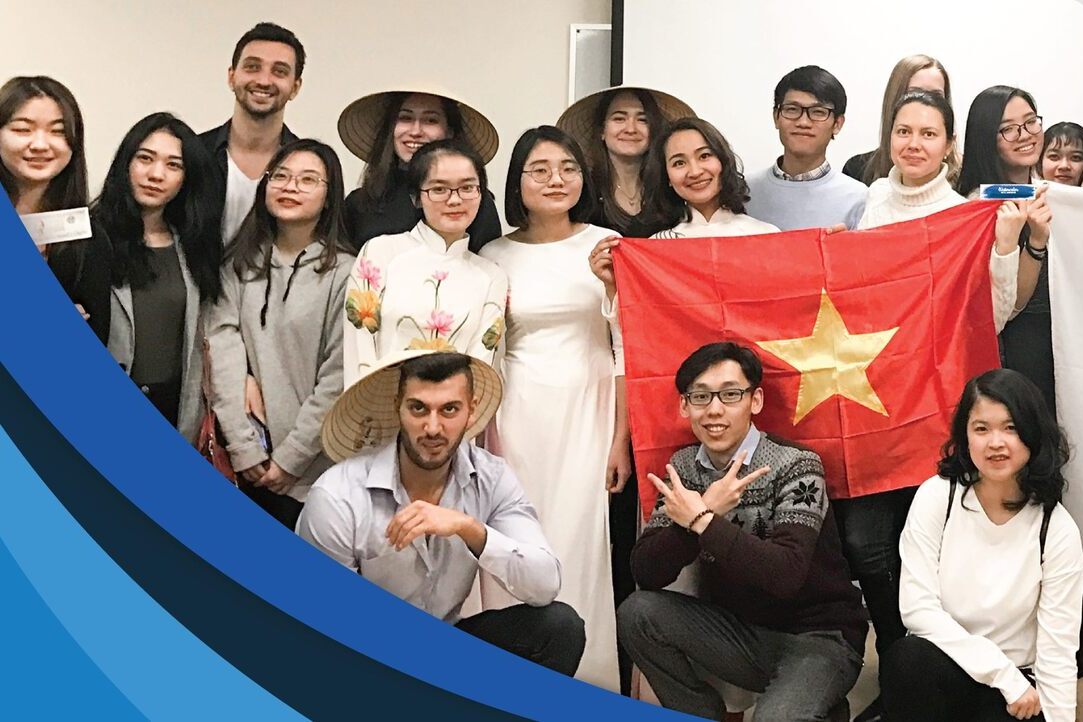 Like the student associations of other countries studying at HSE, Vietnamese students established a common unit so that all Vietnamese students can share experience, connect and help each other. In 2022, the Vietnamese student unit at HSE had many useful and worthy activities.
Our Vietnamese student unit has the head, who is in charge of most of the unit's work such as organizing events for Vietnamese students, organizing exchange events with student units from other universities, and directly contacting HSE administration. In addition, there are two supporting deputy heads. These three management positions are publicly elected at the beginning of every academic year.
On October 2, the HSE Vietnamese student unit held a meeting to review the last academic year as well as select three main management positions for the academic year 2022-2023.
After a serious selection process, the unit selected the following people to be in charge of unit management:
1. Nguyen Thi Viet Phuong, Head of Unit.
2. Tran Kim Khanh, Deputy Head of the Unit.
3. Luong Thi Hai Yen, Deputy Head of the Unit.
2022 is a year with some special events for the Vietnamese student union. The most significant event in 2022 is that the unit participated in the Summer Vietnamese Olympics for the first time. The lineup full of young talents is the HSE team combined with the students from the University of Agriculture. The HSE+Agriculture unit had an impressive debut, dispelling the legend of the HSE "hiding" in Moscow.
The HSE team participated in the tug of war and track-and-field competitions. Although the results were not enough to reach the top of the table, the HSE team is confident that they won the trophy in the hearts of fans and left an "anecdote" for the following Summer Vietnamese Olympic.
The second event was a barbecue for all Vietnamese students on May 5 in the Silver Forest (Серебряный бор) successfully organized by the Unit.
The most recent event was a participation in the Russian Language Olympiad for Vietnamese preparatory students in Moscow on June 6, where Dao Hai Dang excellently won the third prize.
Text by

Thao Pham