Emilien Talks About Why You Should Consider Applying to the HSE
Arda and Rodrigo interview Emilien Mantel, master's student of the Global and Regional History Programme.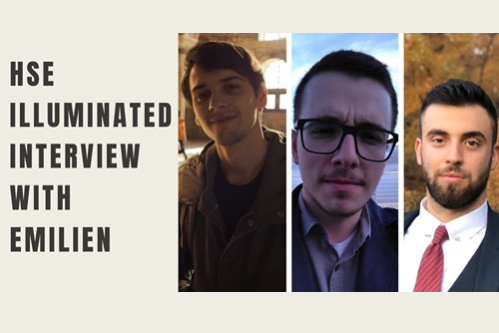 Emilien explains us his opinion about the quality of the education of the HSE St. Petersburg. In the interview with Rodrigo Alonso and Arda Kukul, he opens up his thoughts about the benefits and the advantages of online education, talks about his academic interests and gives recommendations for students who are trying to improve their level of Russian and considering to apply for the HSE.
Authors
Rodrigo Alonso de Freitas

Arda Kukul