21/4 Staraya Basmannya In A Nutshell
The A, B, C of one of the most incredible places on Staraya Basmannya street.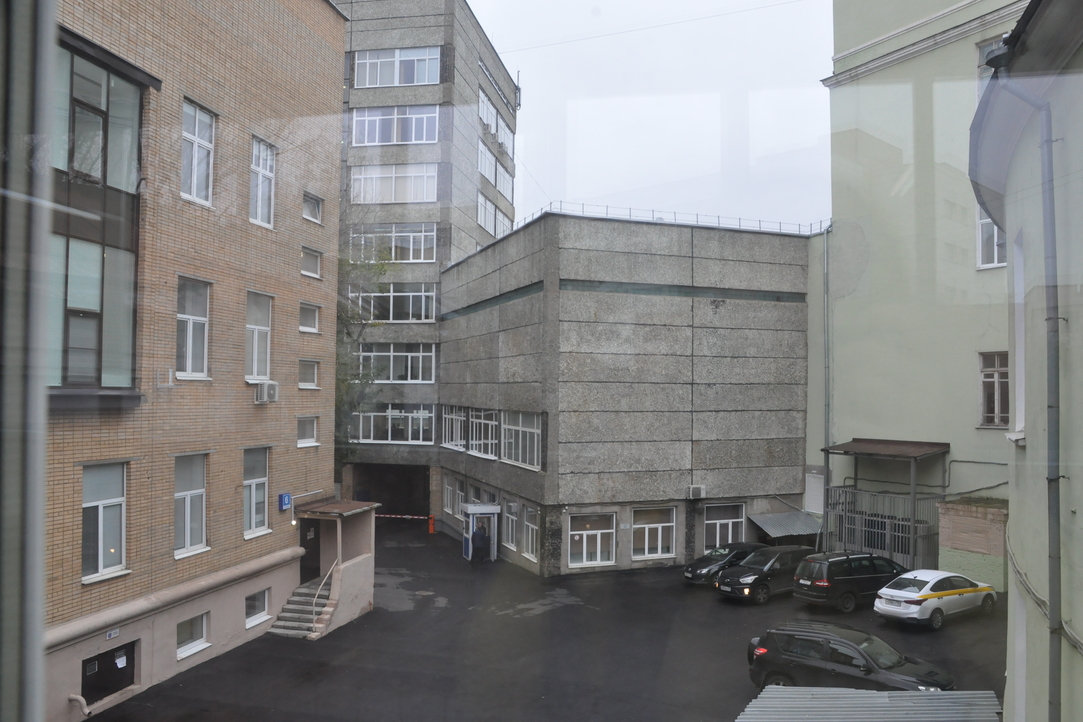 Auditorium
Here we have a large Auditorium with many seats, where different events and lectures take place. It is huge and light, and there is a lot of lecture chairs.
Classrooms
The classrooms on 21/4 Staraya Basmannaya are mostly new and beautiful. There is a lot of light which makes them cosy and comfortable. There are sockets in almost every classroom, so you can recharge your computer and work without worrying that your device may die.
Canteens and dining rooms
Here we have a wide variety of different places to eat and get energy for your studies. First of all, there is a big dining room in the building L, where you can get yourself a full business-lunch containing a salad, a soup, a main dish and a drink. In a main dish there is an alternative option for vegetarians. And all this would cost you only 110 roubles!
"I absolutely love the décor of our canteen"- says the student of History of Arts faculty. – "It`s so great to eat and see something good at the same time".
A lot of students say that the atmosphere of the place where you eat is as much important as the quality of food itself.
On the walls, we can see beautiful words: "Cooking with love provides food for the soul" and "There is no sincerer love than the love of food".
On the first floor in the Building L another café is ready to feed every student. There you can find a lot of interesting stuff — nearly everything, that you might want! Burgers, fries, sushi and pizza for every taste are served every day. Besides, you can enjoy all while drinking fruit smoothies!
On the second floor in the Building A, there is a cosy coffeeshop with a big range of pastry. There are many comfortable tables where you can sit. Also, the corner is decorated with plants and paintings on the walls.
A small shop and cafeteria are open on the first floor in the building A near the cloakroom. There you can get delicious buns and donuts, as well as sandwiches and hamburgers.
Libraries
There are two libraries at 21/4 Staraya Basmannaya. The first and the oldest one is in the building A.
Although students and teachers call it a 'reading hall' more often than a library, you definitely can find books to read there, as well as work with the help of many computers there, or your own. You can use also your laptop, because there are sockets under each table.
It is obviously forbidden to speak loudly so the atmosphere becomes absolutely magical. This is one of many students', including ourselves, favorite places in the whole university.
Coworking spaces
This is one of the most iconic symbols of the HSE university and for a good reason! Essentially it is nothing but several tables and chairs lined up. However, everyone I know loves these coworking spaces.
As for me, they are the miniature versions of the university itself. It is a place to study and work, but also to find friends and help each other. It definitely helps that coworking spaces are usually near lecture rooms, which puts you in a productive mood straight away.
General facilities
It is really fantastic when a student's whole day is thought-out. Let alone several canteens with large variety of food and price range to suit everyone, there is so much more: vending machines with snacks and hot drinks, like delicious coffee or hot chocolate, a cloakroom, convenient hallways to all buildings, so you don't have to go outside. A copy centre for all your works. It's also important to notice that there is a bus stop 10 meters away from the university and the closest metro is 10 minutes away.
Text by
Zhanna Diakonova &
Ekaterina Beloplotova