Forever A Student
HSE Gallery presents a new exhibition by Alexander Djikia. It is about time, youth, self-discovery and student life.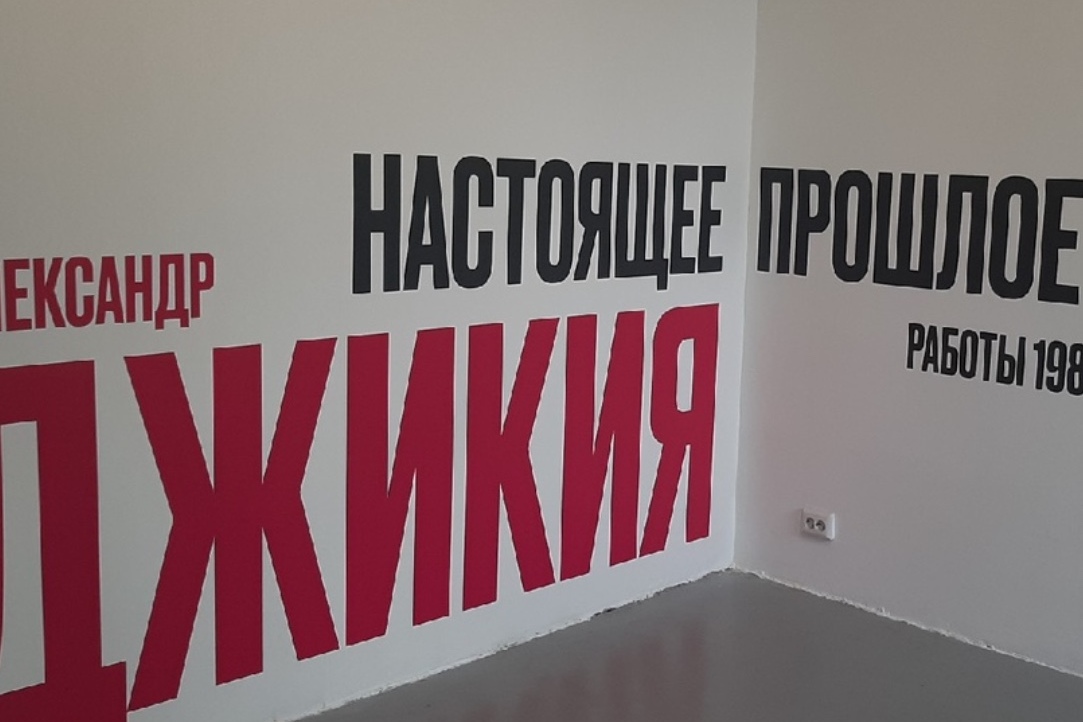 First thing you see when you walk into the gallery space – huge words «present» and «past» divided by the wall. This is not the last example of the space exploitation at the exhibition which depicts old times and how they rhyme with nowadays.
The artist, Alexander Djikia, says that he reflected his memories about being a student and believes that if you are once a student then you are forever a student. His early works he himself claims as the best and tries to remember the emotional state he experienced these days. What is it like being a student? How young creators are searching for their own style? Is there a difference between students «then» and students «now»? These questions are asked by the exhibition to us.
The exhibition has three halls – from first experiments to the author's trademark works. There are not only paintings though but poems and installations.
A number of frameworks hangs on the rope and a huge cone in the center. Quite simple poems about an everyday life and a gift for a friend who was sent to the army. There are also a typewriter in another room and a sound of an old soviet song to recreate an atmosphere in which the artist created his works back then when he was a student – just like many of the visitors of the exhibition.
Paintings show the carelessness and happiness of the youth and make us to feel what is like to live and create in the 80s. There are many photos near paintings – so you can compare them and find out what and who was the key of inspiration for the artist.
«I liked it very much. There is a lot of style», — said Pasha, a student from HSE Lyceum, — «I can feel the warmth of the evening when I look at the picture. And the whole installation is so unique».
Mikhail works near the gallery so he often visits it. «I can feel the spirit of the time», – he said about Djikia's works, – very emotional, very alive. My favorite work is 'Waving the hare'».
HSE ART Gallery was opened in November, 2018. It attracts a huge amount of different visitors.
«It is about 50 to 70 people every day», – told Julia Usma, director of the gallery, — «mostly HSE students but also people who live here or workers from offices nearby. Also a lot of professionals from the art world come here quite often».
The gallery has already become an important place for creative students in HSE – and we will looking forward for next installations there.
Text by
Elizaveta Evdokimova