HSE RUN is Not a Race!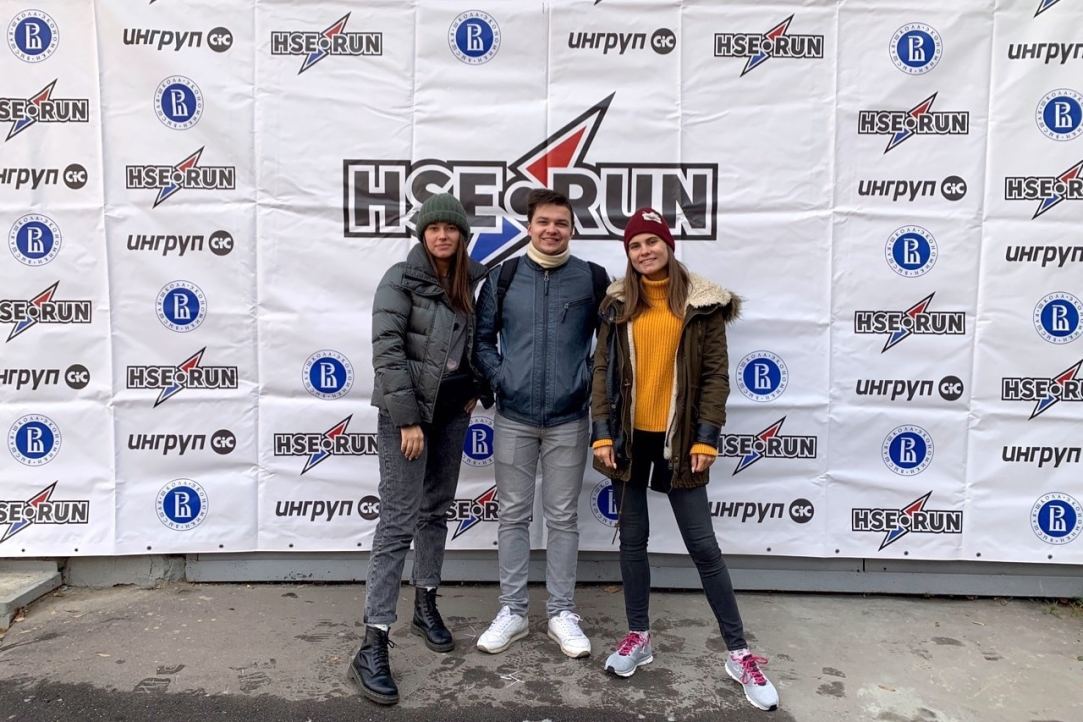 HSE RUN is one of the projects created by the oldest student organization of the Higher School of Economics. Initiative group StS is made up of dozens of students who are responsible for organizing the most part of vivid and large events of the university.
HSE RUN is a cultural and historical quest around the city. It is held in two cities - Moscow and St. Petersburg. The Moscow quest has already passed 19 times and this year it was possible to participate both in Russian and in English.
This September, the main location and the starting point of the quest was MediaYard - a cozy lane between two HSE buildings. The organizers provided participants with refreshments: juice, cookies, energy drinks. While some had a snack, others could take photos against the press wall or dance to popular songs (and thus get a little warm under the rain). During the welcome reception, organizers of the event arranged a mini-concert with live music, so the atmosphere was very emotional.
So, now let us talk about how the quest is structured.
You can come to HSE RUN after pre-registering your team or assemble it right on the spot. One team can consist of 3 to 6 people. Participation in the quest is absolutely free, and the most active and quick-witted could receive prizes from HSE partners and sponsors.
HSE RUN is not a race! Only if the participants are really committed to. Then they can run from one location to another and due to the weather in Moscow - advancing by rushes is not a bad idea. Most of the guys really walked mainly on foot, but there were also those who rented an electric scooters or bicycles and used public transport: buses, trolleybuses and subway. What exactly was strictly forbidden - ordering a taxi from one spot to another. Disqualification was waiting for those teams that were moving by car.
Each team has 4 hours at its disposal. It was impossible to split within the team and complete tasks alone. 28 puzzles, divided into 6 blocks, were waiting for each team. Most of the appointed places were located within the metro ring line and 4 stations outside the ring. It was necessary to use ingenuity and think logically a lot to unravel the encrypted word.
After guessing all the puzzles in one block, the team opened a place where they should go and get points. Having calculated the fastest route, the participants should visit all points, find insiders (people in white T-shirts with the inscription HSE RUN) on them and mark their presence. The team that scored the most points - won. Honorary second and third places were also awarded – mostly with edible prizes J
In conclusion, if you like to walk around the city with friends and you have a competitive spirit, then you should definitely visit HSE RUN next year!
Text by
Maria Kulagina
Join HSE RUN