Life Сlips in January by Hsu Chu Ling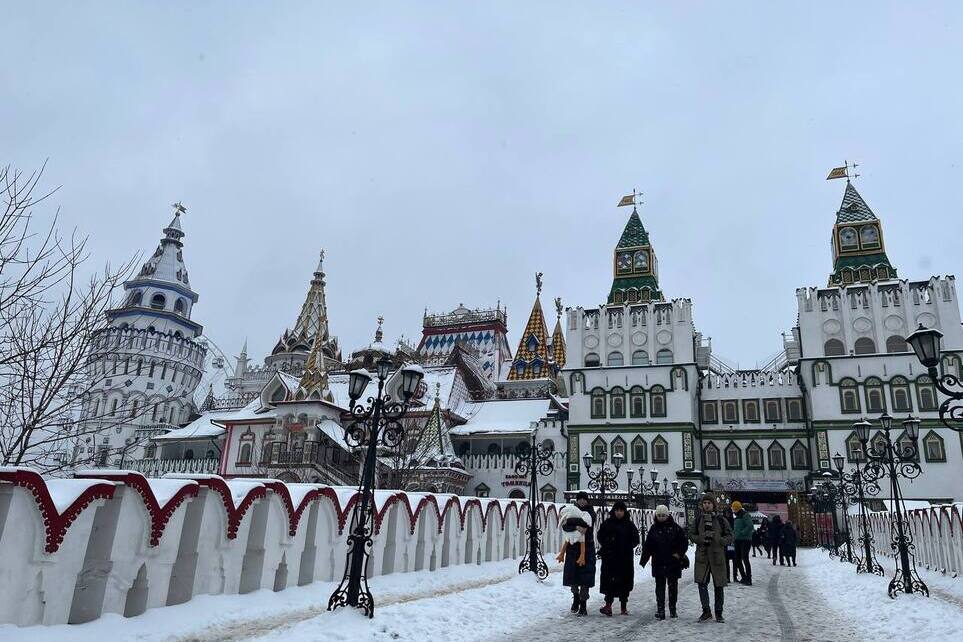 On the way to our dance performance. It's a medium-performance area. The clip of our performance.
Christmas market in Red Square. There's also a skating area here. You can visit the market first and then go skating. There's also another Christmas market near the station Okhotniy Ryad. Both are beautiful that can take some photos. It's time to change your profile photo!
Watching ice show in person is one of my dreams that I want to achieve in Russia. The arena is in front of the metro station. Next to the arena is a shopping center. Before the show, you can eat something here. The show is performed by Alexandra Trusova. She is one of the best figure skaters in Russia. Unfortunately, she was sick during that time, I can feel that she was not in a good condition during the performance. The show combines figure skating and ballet. Those kids who are dancing ballet are super cute! I regret that I didn't buy frontier row. It's too far that I couldn't see their facial expressions.
Dream Island – the biggest indoor theme park in Europe that opened in 2020. You can tell that it's really big through the map. Before the playing area, there're some shops. There's a mirror maze that you should definitely take a look.
The Izmailovo Kremlin is a cultural, commercial, and entertainment complex. It's really big inside, and the time we went isn't that good. It's the 30 of December, so there's almost no one and few shops were open. This is a Chinese restaurant and the taste is not good enough for me.
Watching a musical show is one of my favorites. And it was the first time I visited the Russian theater. This show is called "Do not be afraid, I'm with you". I was amazed by their performance. Their vocals, their dancing, their acting, everything is great! This is the theme song, and has become my favorite song!
The Moscow Zoo which is founded in 1864. It was originally private and was nationalized in 1919. There're so many cute animals.
The skating place in VDHKh is one of the most popular in Moscow. Although the price is high, the atmosphere is great. As you can see, we're unfamiliar with ice skating, and here comes the Russian master.
The Cathedral of Christ the Saviour is located on the northern bank of the Moskva River. This church was built in honor of Christ the Saviour after that Napoleon retreated from Moscow.
Let's bring it back to September!
One day trip to Sregiyev Postad
As usual, we took a train. It takes you around 1.5 hours to there. We arrived! The city is beautiful like a painting. Photos don't need any editing. Trinity Lavra of St. Sergius is the most important Russian monastery and was founded in 1337. This is the drink that you can buy only in the monastery. Two more photos of the city.
Video by