Came to Make a Difference
Yesuigen Tsogjavkhlan, a student from Mongolia, reflects on her experience of being a foreign student majoring in Public Policy and Analytics at HSE.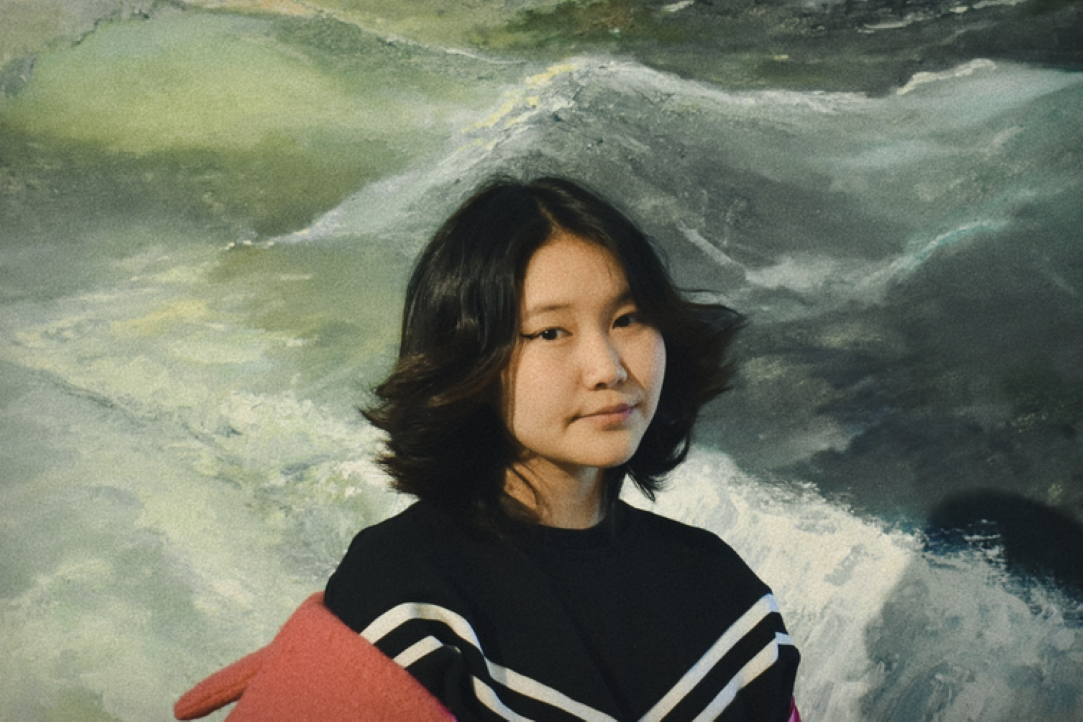 Today I would like to share with you my story of coming and staying in Russia.
Make a difference
There are lots of economical and social issues in my home country. I just wanted to have some kind of influence over them. When I was a junior in High School, I decided that educational and social problems of my society would be things that I would focus on solving in the future, so I've chosen to major in Public Policy and Аnalytics to learn to formulate, evaluate, and promote policy options that could make a difference in my country or even my home city.
Low living cost
My decision to study in Russia has been heavily influenced by the low living cost. Compared to other countries such as Japan, USA or Australia, the living and tuition cost in Russia is pretty low. Also, my home country's politics are heavily influenced by Russia and China, and it is another reason why I've decided to study here.
Top university
I knew the Russian language quite well even before applying to HSE, which played a huge part in my decision to apply for studying in Russia. I liked the fact that the HSE had 4 different campuses and lots of programmes in both English and Russian. I knew that the HSE is one of the top universities in Russia and consistently ranks among the top 150 universities in the world, which also made me give preference to The HSE more than to other universities.
Feels like home
I really like Saint-Petersburg, my dorm, the people I've encountered and how in Russia I am able to find some products or places that remind me of my home, if I ever get homesick. Contrary to most beliefs, the dorms in Russia or at the HSE aren't bad, I met most of my closest friends there and because the city has so much to offer I am never bored. I even found a small "buuza" café, which I routinely visit to eat some buuz - a traditional meal, if I miss my home food.
The way to get in
All I had to take were the HSE entry exams. I had a history exam and English and Russian exams to take when I applied. The Russian exam for me was the hardest, because although I could understand day-to-day speech it was not easy for me to comprehend academic Russian language.
Frightening day
Because of the COVID regulations my first day at the HSE began in February of 2022. To be honest, it was quite a frightening day. But after a while, I could say I adapted quite nicely to the academic program and started exploring the opportunities that the university can offer more confidently.
EXTRA experience
In my freshman year at the HSE, I didn't really take part in any EXTRA clubs. However, this year I am a manager of "Talking crows", which is an English club at the HSE SPB and volunteer for the student organizations.
Moving
Apart from the COVID restrictions, I had no difficulties moving. I had my dorm during the new year holidays all to myself and I have successfully made it comfortable and cozy. So there were really no issues. I try to be pretty open-minded and I was ready to feel a bit sad or depressed during the first weeks after moving to Russia and just basically mentally prepared myself for any obstacles that may occur. Therefore, I didn't feel scared that much.
Things always changes
Sometimes I do get homesick, but most of the time I am glad to be here. I like what I study and feel like I have some opportunities in life, which is also amazing. I understand that when you are away from the environment you have been in all of your life, you start becoming someone new, you start changing. The change can be bad or good, but it doesn't really matter, you start growing as an individual and realize that only you are in charge of your habits, day to day life, choices and happiness. Right now I am in the phase of embracing the change, so I don't really feel the hardships of being away from home. I, as a person, developed quite a lot but so have the people from my home country. I guess the most dramatic thing that I have noticed is how much my old friends and even family members are changing. Because I am not able to engage or interact with them a lot, I speak to my old friends once in 3-6 months, and during the half year so much will be different, so many things would have already happened to me and to them .
Gangsters
I didn't really have any expectations about Russian people, but my mum did. She was scared of the old gangster atmosphere of the 90s.
Attractive sights
Russia is a big country. The sightseeing never really ends here, whether you are exploring the city through the eyes of a tourist or an experienced student there will always be something new, weird and interesting. I really love different old and new buildings, Soviet era buildings that hold the history of the place and even the names of some metro stations hold history or significance. I visited lots of tourist attractions and I loved them, but for me these daily streets I stroll by everyday hold more significance.
Recommendations for foreign students
Manage your expectations, if you want to make more friends you have to be active. If you want to get good grades, you have to work hard. Nothing will be handed to you and if you won't ask for help, no one will know and help you. So really, if you want something, just go for it and look at things logically. Manage your finances well, as an international student you will have some added cost during the academic year like health insurance, visa cost etc, so be ready for that.
Text by

Arina Farahova