Majazztic Places (and Events)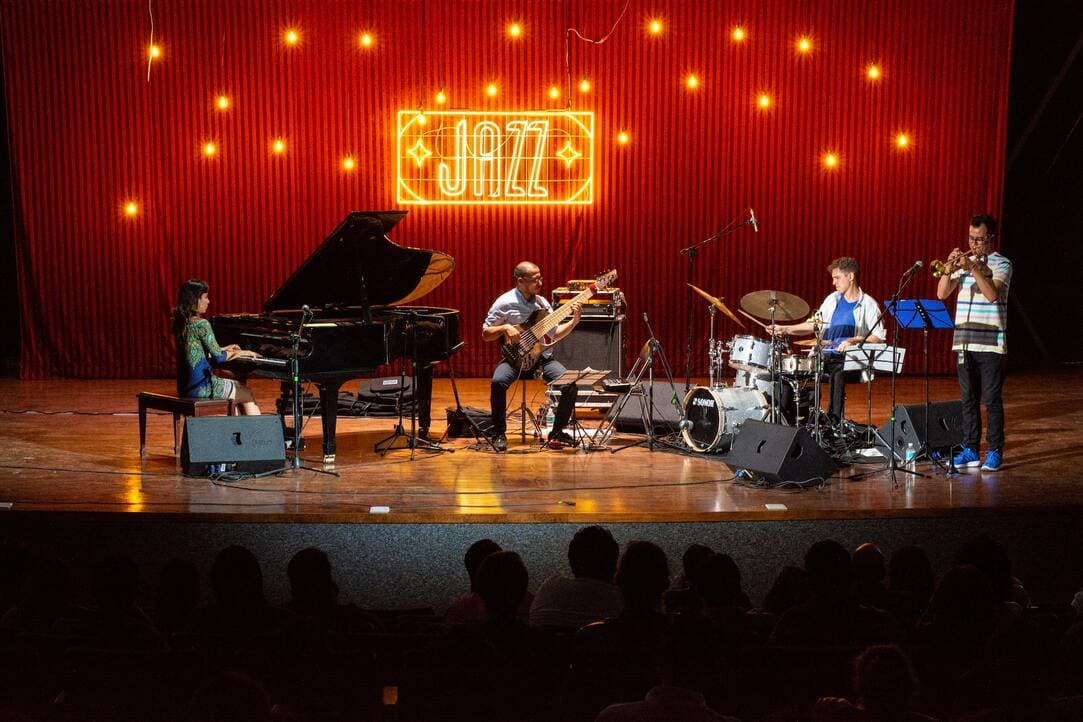 Photo by Alex Zamora on Unsplash
When the workday is over, I suggest listening to jazz. Here are some ideas about where you can listen to jazz in Moscow.
On Mondays, you may want to go to the Powerhouse. Jazz jam is a crucial part of the Powerhouse's Monday. The atmosphere is cozy in this place and the prices are reasonable. The design is very nice and the staff is very friendly.
On Thursdays visit Blanc. There are paid concerts and jams with free entry, but be sure to check their social networks and book a table. It's a cool place with its own unique atmosphere. Waiters help with the choice of food, not just formally, they listen to your preferences and offer something based on what you want. The food is good, although the menu isn't very large.
On Fridays, jazz is played at the Fine coffee bar. Jams start at 20:30, there is no reservation, so it is better to come in advance. This is a nice place, the design is very cozy, the staff is polite, food is tasty and inexpensive. And the coffee is great!
Daily you can listen to jazz in The Hat, which opened a little over a year ago in Moscow. Moscow is the 3rd city to have The Hat (after St. Petersburg and Berlin). Jazz jam is played from 22:00 to 01:00, entry is 500 rubles on Friday and Saturday and free on other days.
Or you may go to the nostalgic American The Bix. The jazz jam starts at 21:00, and entry is always free, but they make reservations only for groups of 8 people and more. It's an incredible bar with a magical atmosphere of the American 20s. The food is very tasty but isn't quite cheap.
In the night jazz bar Shumeyko you will also find the atmosphere of the American 50s with a warm lamp interior, soft sofas, a huge bar, billiard, etc. Every evening, live jazz is played in the Shumeyko bar, and popular jazz and blues musicians play on stage from dusk to dawn.
Rhythm & Blues Café was founded in 1998 by Stas Namin, Valery Meladze, and Andrey Makarevich. Today, it's one of the few places in the city where you can listen to very high-quality live music, eat delicious food and have a great time in the atmosphere of the 70s. The atmosphere of this place is really unique.
You can make a journey to outer space, accompanied by the sounds of instrumental jazz on comfortable chairs and surrounded by big screens at Lumiere Hall. I recommend you immerse yourself in this symbiosis of image and sound at one of the Space Jazz concerts there. The program includes world-famous jazz compositions from different eras.
Stand-Up + Jazz is a project that combines first-class quality humor, delicious food, and jazz in one show. The daily shows of the moving club are held in carefully selected establishments in Moscow with the author's cuisine and unique interior. The mix of StandUp and jazz shows will surprise even sophisticated viewers. Two hours of jokes from TNT comedians and music from a jazz band - you haven't seen anything like it before!
In May 2012 the Alexei Kozlov Club was opened, which quickly became the main venue for modern musical polystylistic. It's an atmospheric concert venue on Maroseyka, where jazz, funk, rock, and other styles of music are performed. There are always interesting concerts in Kozlov's club. It also has another establishment on the nearby Myasnitskaya Street - this venue is called Unplugged.
A big show dedicated to jazz will take place on April 22, at 19:00 at "Gradskiy hall". In honor of the 100th anniversary of Russian jazz, vocalist Anna Volkova, known as Cinematic Lady, will present the musical performance "Romance. Dance on a calm wave."
Last, but not least: incredibly beautiful jazz will be performed by Oleg Lundstrem's Jazz Orchestra. Legends of Jazz will be on 2 big stages: at Moscow International House of Music at 19:00 on February 14 and at Moscow's concert hall "Zaryadye" on February 22. The Oleg Lundstrem's Jazz Orchestra is legendary, it's the oldest continuously existing jazz orchestra in the world, and the main jazz band in Russia. Over 85 years of its existence, the Orchestra has given more than 10,000 concerts in the USSR and now Russia. The artistic director of the orchestra is Boris Frumkin, a famous jazz pianist, and composer.
Text by

Anastasia Kochukhova