A Student from Pakistan at HSE
Azeem Ullah, an HSE Illuminated author, talks about his experience in Russia and HSE.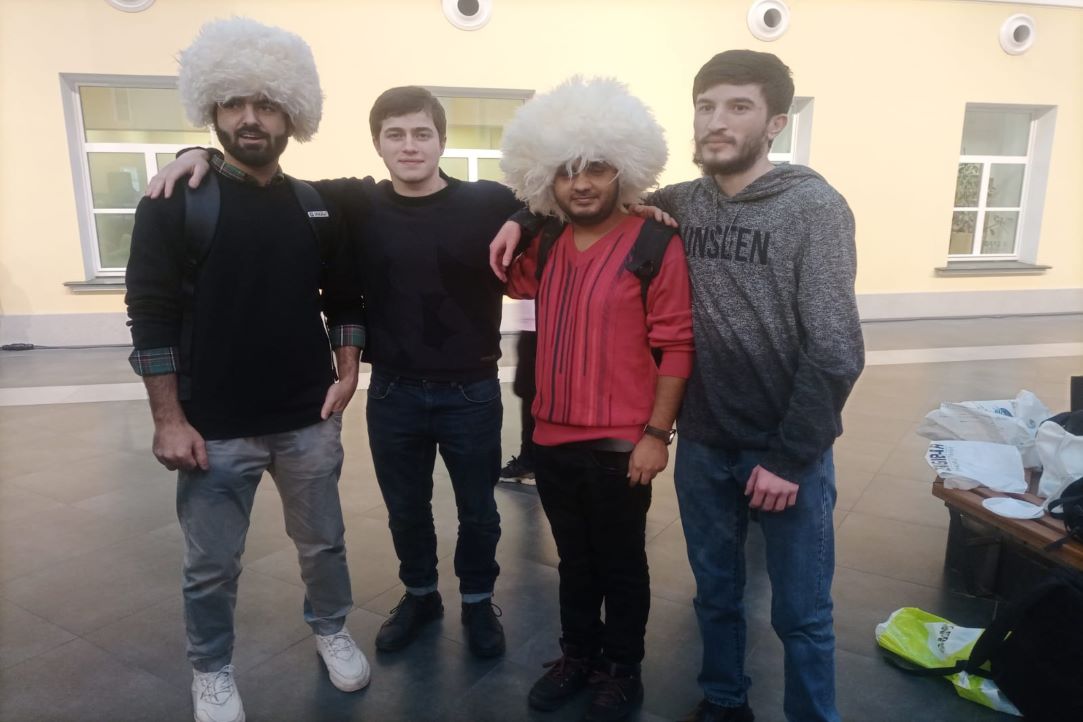 I am from Pakistan. I'm from LAHORE, known as the "heart of Pakistan," a stunning metropolis.
If you haven't seen Lahore, you haven't even been born.
I did my formal education from my native city. I worked as an English language teacher in my city and gained professional experience. To be completely honest, I had been researching for two years to gain admission to the best school in Russia, so choosing Russia was not an impulsive decision. Specifically the Higher School of Economics, was consequently my top choice. In addition, I decided to go to HSE Moscow after graduating, so I looked into the courses I wanted to take and I approached a buddy of mine who was already enrolled in HSE. He provided me with official information regarding my application and I sent all necessary documentation through HSE portal. I registered for two courses, however I was accepted into the Foreign Language and Intercultural Communication course.
I received an email from the program manager inviting me for a formal interview in the month of January. I can attest that the interview with both members was one of the best. They briefly questioned me about myself, my academic history, and my accomplishments. As someone with a background in linguistics, I explained to them how interested I was in the courses and how it related to my earlier studies. They also poked straightforward questions about my aspirations for the future. After a brief interview that lasted for about 15 minutes, I was offered a fully funded scholarship to HSE in Moscow. A dream is fullfilled.
Being a Muslim, it was really tough for me to decide to come to Russia because I was terrified that I was moving to a nation with a different culture. I was afraid of encountering cultural snobbery. I can just briefly describe this. I'm in Moscow right now, and everything contradicts my expectations. People are kind and so compassionate. They always treat international students with respect. Now I have so many friends across the globe.
I've been residing at HSE Dorm 7, which is close to Station 7. It is a top-notch HSE dormitory with all the amenities. There are two corps. I reside in Corps One, a brand-new facility where the majority of international students most likely reside. There are nine floors in total, and each floor contains a kitchen. Jym and a cafe can be found inside the structure. The community in this corps is lovely. I have an African friend that always looks out for me and he is helpful in everything. I am fortunate to have him.
There is a significant contrast between the teaching strategies used by instructors in my home country and those used by HSE teachers. Teachers are incredibly helpful and kind. They are extremely knowledgeable in their fields. The methods of instruction are based on the requirements of the students. One of the best ways to involve every student in the class is through mandatory participation, and even in online classes, the teachers are aware of proper classroom behavior. They constantly provide students feedback about their performance.
Multicultural club helps me to find new friends.
On a brand-new forum called the Multicultural Club, international students can now talk about their cultural values. It was created by HSE University Intercultural Communication and Foreign Language students. The group has been holding numerous activities to provide spiritual support to the global community because overseas students are now viewed more like family. This club is in charg of a number of important duties, including bringing students together on one stage to support them morally and learn about other national traditions because this group has members from all around the world, including Afghanistan, Pakistan ,Chile Cong ,Ghana China India,Turkey Peru and Italy. I have friends from all over the world now. They are all welcoming and encouraging, and we frequently go out together to explore the city.
Special support from the center for psychology counseling for all international students
In times of stress, the Psychological Therapy Centre offers free counseling to students and professors, and it also encourages them to seek assistance with their most pressing issues. The staff has experience handling many complex psychological and developmental difficulties, such as stress and depression as well as concerns with adoption and eating disorders. All issues are handled sensitively, respectfully, and empathetically.
They offer services to people who want to stop their worries from becoming bigger issues. The main objective is to create a setting where students feel comfortable asking for assistance. As a result, we uphold the strictest privacy and confidentiality requirements.
My overall recommendation for all upcoming Pakistani students
Russia is a safe country. Moscow is one of the best cities in the world. Its educational, transport and health systems fully meet international standards, so you will feel secure in Russia. There is no concept of racism and people are so lovely and supportive.Therefore you will get new experiences of life with the international community.
Ullah Azeem