Educational Opportunities During COVID-19
Students discuss HSE reaction to COVID-19 pandemic and pros and cons of online education from student's perspective.
https://freephotos.cc/ru/collection/education-during-covid
Marina Podosinova shares with us her own experience of remote studying, describes its benefits and its effect on her personal educational path. This video will be extremely useful for HSE applicants who are eager to have more information about how study process at our University was successfully adapted to pandemic.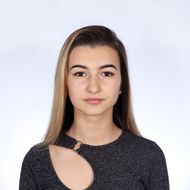 Marina Podosinova,
a 4th year student of Sociology and Social informatics
Interview by