HSE Foreign Students: Daniyal Haider Mahar
Mehmet Kılıç talks with Daniyal Haider Mahar, a foreign student who is doing his master degree at HSE Saint-Petersburg.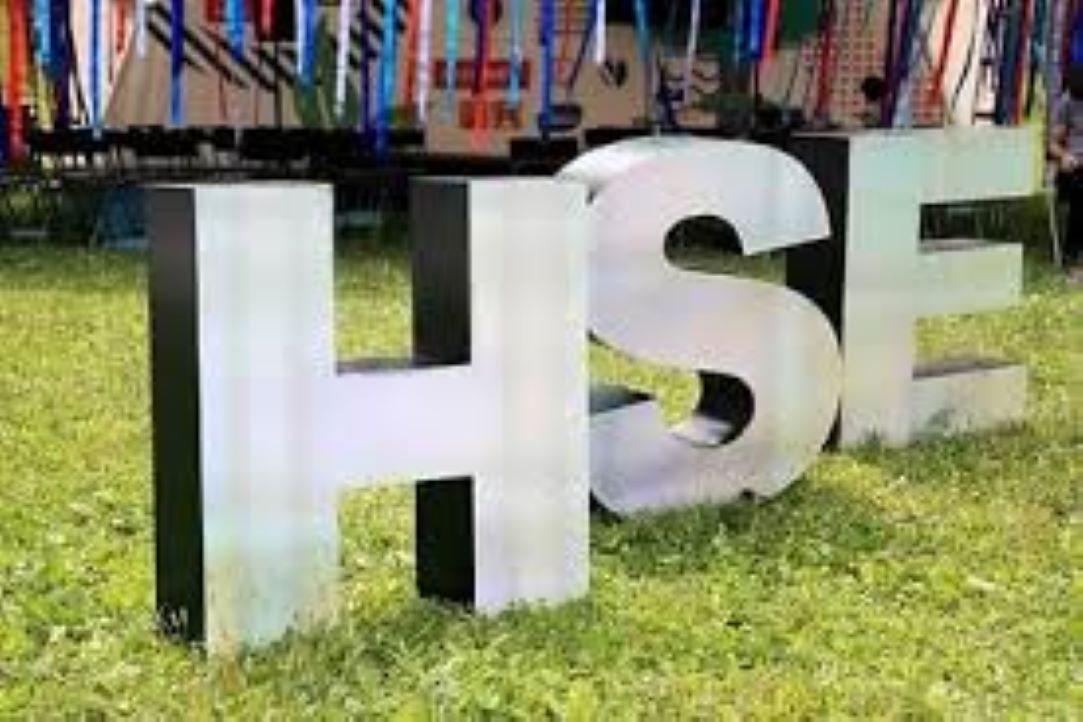 https://www.topuniversities.com/universities/hse-university
Hello Daniyal, could you please introduce yourself and tell something about yourself for our audience?
Hello, my name is Daniyal Haider Mahar and I am from Pakistan. I have completed my Bachelor's in Pakistan and currently doing my Master's degree in Management and Analytics for Business program at HSE university Saint Petersburg Russia. I am currently in the 2nd years of my Master's degree.
Daniyal Haider Mahar
Could you tell us why you choose Russia and HSE for your education?
There were few reasons behind it. The most important was that the quality of education and the world ranking of the HSE university. Also, the kind of program that I wanted to study and that is also being offered in English here, which is good for me. Along with that, the reason for choosing Russia is because the living expenses here in Russia are not that much as compared to other European countries.
Which reasons did effect your choice?
The first reason is about the ranking of the university and the quality of the education that HSE is providing, effects my decision to choose this university. The second reason is to come to Saint-Petersburg, one of the most beautiful cities in the world, and to get to know this historical city. I decided to come to Saint-Petersburg and Russia in the light of what my friends who studied here said about the city and the information I got from news and social media.
How did you feel when you learned you had been accepted for Master's program in HSE?
It was not a surprise for me because I had an interview for HSE, and everything went very well for me. However, the surprise for me was not being able to come to Russia after receiving the acceptance because flights between Russia and Pakistan were stopped due to COVID-19 and unfortunately, I could not come here in the first year of my education life. After a year, when the borders opened, I came at the first opportunity I could find. Despite this negativity, I was very happy because I knew that I would study in one of the best universities in Russia.
Do you remember your first day in Russia? What did you feel when arrived to Russia?
Well, I feel really good about coming here and the first thing that I notice here on my first day was the weather. But eventually, I got use to this weather and now I am enjoying my life here.
Can you share your opinions about Saint Petersburg?
Saint Petersburg is a beautiful city and the reason to choose this city instead of Moscow, as HSE has a campus in Moscow as well, was the history of this city and so many historic places that I really wanted to visit.
You came from Pakistan which is culturally totally different. From this point, did you have a culture shock in Russia?
Yes, Pakistan is totally different than Russia and yes sometimes I had these cultural shocks right from the way people dress here to the food that we have here, is totally different. But I am getting used to it now that I have spent 4 months here.
What do you think about Russian culture? Was it easy for your to adapt to Russia and its culture?
Russian culture is a bit difficult to adapt, specifically the language side, which is really hard to learn for me. But yes, when you spent time in any environment, you start to get acquainted with it with time.
Before you came to Russia, did you have any prejudices about Russia and the Russians? Could you share your prejudices with us?
Well, to my experience, I did not have any prejudices before coming here as I was familiar with this Russia somehow. But yes, from where I come, people used to perceive that Russia is a dangerous country to visit and people here are not so good towards foreigners. However, I found totally opposite of it when I came here.
Have prejudices of yours changed over time?
Prejudices are meant to be changed with time when you get to experience that by yourself. When I came here, I found that the people were friendly and helpful. I think that in order for the prejudices to change, it is necessary to spend time with the people you have prejudices, otherwise these prejudices will become taboo over time. So yes, it happens with me as well.
Where was the first place you went in the city and what do you think about this place?
Well, the first place I visited in the city was actually the city center and walked around the Nevskiy prospect, which I really liked as you can find everything you need, there. I can say that it is one of the most beautiful places in the city. The region is full of historical artifacts, and it is possible to find traces of history everywhere while walking around. Whenever I walk around Nevskiy, I have the feeling of embarking on a historical journey.
What are your views on Russian cuisine? If you compare with your country, what kind of differences are there?
Russian food culture is totally different than what we have in our country. The kind of dishes we have in Pakistan cannot be found here. Also, the food here is less spicy than the food I used to have in my home country. However, I think it's not that hard to find dishes from Pakistani cuisine here, thank God. In the city center, there are many restaurants belonging to the cuisine of Pakistan and India (the cuisines of two countries are very close to each other). But that doesn't mean I don't like Russian cuisine. Although I am a fan of spicy foods, I can say that I started to like Russian cuisine too.
I would like to ask some questions about your education life in Russia. How is your education life going?
There is no problem for now and my education life is going perfectly well. I am now working on my thesis for my Master's Degree. Along with that, I get to manage the time to enjoy this beautiful city as well.
Are there any differences between the understanding of education in Russia and Pakistan? If so, what are they?
Well for me, it was not that difficult to get acquainted with the education system of Russia as it is somehow similar to what we have in our country (at least on university level). Thanks to this situation, I do not have much difficulty because I continue my education on a system that I am familiar with.
Did you have difficulty in transition to offline education after online education?
Unfortunately, I did not get the chance to attend any offline classes here at HSE as due to COVID-19, all my classes were online for the period of one and half year of my education. When I came here, I only had my master's thesis going on and we usually do not have any classes during it. But I would have loved to attend the offline classes here.
How does it feel to be in the same environment (offline lessons) with your classmates after a year of online education?
As I said in the previous question, I did not get the chance to attend offline classes. But yes, I met with my classmates here in the dormitory because some of my classmates live in HSE dormitory and I felt very good to meet with at least some of them after a long period of online education.
How do you spend your leisure time? What kinds of events do you like to attend?
Well, there are many things to do in this awesome city. Saint-Petersburg give a great chance for spending your time. There are plenty of restaurants, cafes, bars etc. Whenever I have some free time, I just try to go to the city center and walk in this historical environment, especially around Nevskiy prospect. I also like to spend my time visiting famous places in the city. Along with that, I like to visit the restaurants here and try all the Russian foods.
Finally, what advice would you give to foreign students who are currently considering studying at HSE and are planning to come to Russia?
Well, if you are considering coming here and you got a chance to come here as well. Then, I would say to come here without giving any second of doubt to it. You will be enjoying the life here and be studying in one of the best universities in the world that too is not much costly. Also, HSE does provides financial aid support to the eligible and deserving students, so you will not have to worry about it as well.