Сhoosing the Best Destination for an Academic Exchange?
You would like to go on exchange but you are full of doubts concerning the choice of your destination?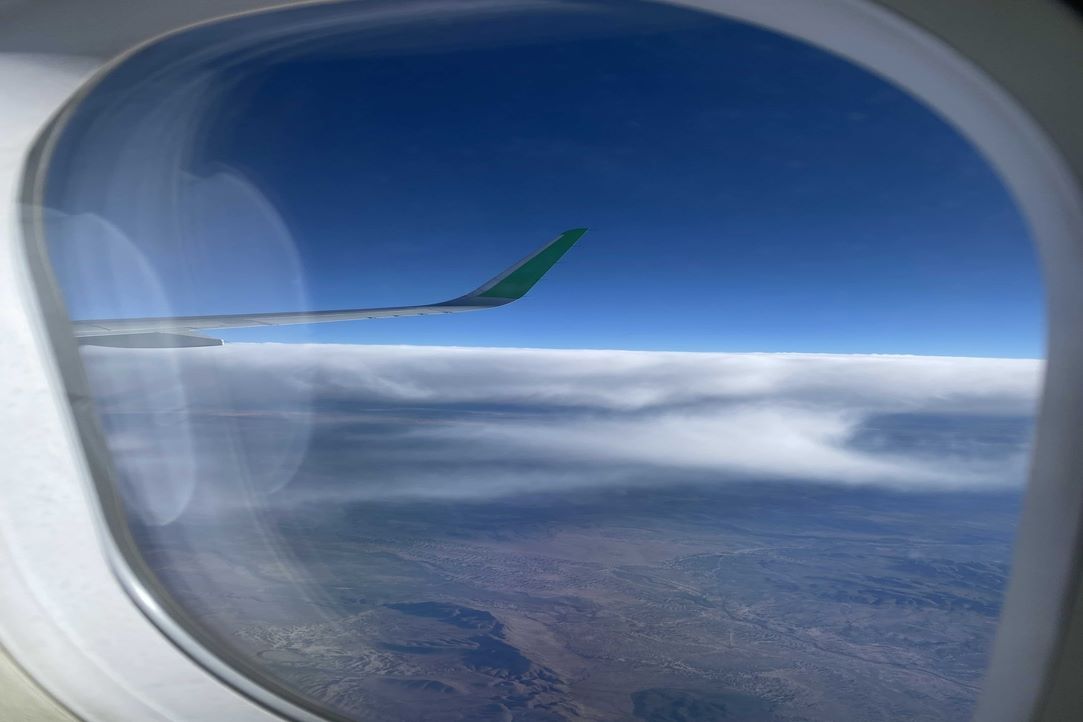 The new call for applications to participate in the mobility program this semester is open. Higher School of Economics offers you wonderful majors with great professors on different campuses, the opportunity to study abroad for a semester in high-ranked universities as well. The opportunity of studying abroad is an incredible experience!
It helps to discovery new destinations, find out about different lifestyle, new cultures, try yourselves in new languages and, of course, meet new people. All that expands your horizons at any levels. You will discover so many new things about countries and yourselves. Your academic exchange's destination will extend your academic interests, uncover new research prisms. But one question remains, how can we choose the right destination?
Being ready to go on exchange, being ready to experiment is a hard thing to do. I suggest following several steps, which can help in this difficult jorney.
Try to figure out what your personal and professional goals are
Having goals is an important part of our life's development. It helps us to project ourselves in the future, to develop our identities, to keep being motivated and to always go further and to reach new levels of life. Goals are a necessary thing! While applying, try to understand which goals you would like to accomplish during your exchange and which destination could help you during your exchange to get closer to some life goals that you set for yourself.
What are your personal goals? Sometimes, going on exchange can be just a reason to challenge ourselves, to go out of our comfort zone in order to get to know ourselves a bit more. Sometimes it is for personal reasons such as getting to know a new culture related to you personally. Sometimes some destinations might just genuinely interest you! Define first your personal goals and try to understand which part of the world could bring you what you need.
What are your professional goals? Sometimes, going on exchange can help you to pursue your professional goals and to help you reach your dream career. All the places in the world have something to offer you and to help you grow professionally. By living in a new place for a semester, it will help you to understand many new professional aspects and features from your academic field from usually a new and different prism. Each country is specialized in some domains, take advantage of it! Learning a new language can be a professional advantage as well!
What are you looking for in your exchange's destination?
Everyone's motives and expectations are different for each student going on exchange. Some are looking for a sunny place or a friendly campus, some for an exciting and dynamic place, some for simply a different place, some for big cities, others for a nice little town to chill and focus... On the other hand, for some other students, it is not even about the place but about the culture, the lifestyle, the people, the food, the language and so on and so forth. The university itself and the courses it offers are a really important aspect for some students as well. Everything depends on your expectations and priorities. Make a list of what you really want to do, to have, to see, to learn, and it will be already a good guideline to make your choice. I would say that knowing yourself just a little and knowing what you want and what you are ready to handle during your exchange is important! For instance, are you willing to manage the turmoil of the city or extreme temperature? Additionally, do not hesitate to make a list gathering the things that you don't want, it might help you to narrow down even more your decision!
Know your academic interests
We should not forget that our studies are the priority! As mentioned earlier, some courses are more specialized in some countries and on some universities depending on their specialities, contexts, research and experts. So, make sure that to narrow down what academically interests you and which country and university can offer you what you need and want. To help you to understand which university are the most qualified in some fields, do not hesitate to check the university rankings online, the webpage of the university, their Instagram account, etc. in order to get a better picture of the academic opportunities of your universities' wish list.
Establish your budget while looking for the destination
Establishing your budget is a very important step while choosing. Sadly, some destinations can be really expensive. If your budget cannot really afford those destinations, it is better to know it before and to make a better choice in accordance. And vice versa sometimes some destinations can be cheaper than you think! Just look for the best and cheapest housing places and the cheapest grocery shops before going! In addition, look for scholarships, for some destinations in Europe the Erasmus scholarship is available. So do not miss out the financial opportunities available to you.
Check-on the administrative sides between HSE and the host universities
Always check the organizational structure of the presumed host university. Check on the number of credits of the courses you are willing to take, verify the credit's system. Make sure that the courses that you wish to attend are matching with the courses that you should have taken in Higher School of Economics. To be sure, check and compare the syllabuses. Sometimes administrative agreements between universities can determine where you should go.
I hope this article helped you to see clearer and to feel less anxious and stressed about picking up the destinations of your dreams while applying. Nothing is as scary as you may think, just organize yourself step by step, make some lists about with your objectives, goals and wishes. Do some research and everything will go smoothly and bliss. Do not overthink, embrace the new and the unknown! Get excited for all of the coming experiences and discoveries! You will enlarge your network across the world, your field of expertise and find your academic identity and know yourself better. The experience of an exchange is the best school of life! Thank you for reading this article, if you have any question, do not hesitate to contact me or the mobility office.
Text by

Indiana Lokotar