COMICALI.ENT
An interview with one of the main organizers of Comicali.Entertainment which is a student standup community.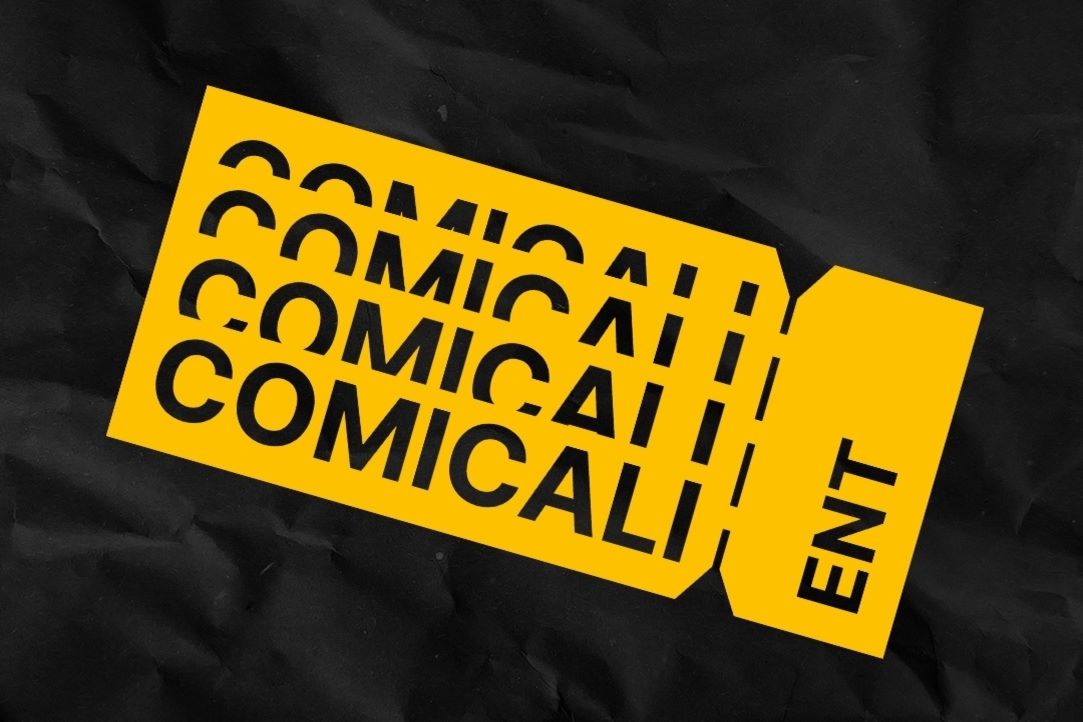 Comicali.Entertainment is a student organization dedicated to comedy activities. This community is a platform that provides a safe space for young comedians to perform. They are a team with their own unique atmosphere of jokes, fun, professionalism and love of humor. Here is an interview with Lilit Aroyan who's one of the main organizers.
I'm a member of many organizations and I can say that Comicali is no longer just a student organization, it really is as a separate business unit, because we're working very hard. At the moment we have 2 mics per week, because there is a great demand from both comedians and guests.
What is the story behind the transformation of StandUp HSE into Comicali.Entertainment?
Stand Up HSE had existed since 2016 till 2020. This organization was founded by Sakhib Abdullaev and Alzhana Abdullaeva. At first, they were very active with all the events. A lot of comedians performed there back at the time, including Luka Khinikadze, Ilya Ovechkin, Idrak Mirzalizade, etc. Then, due to the fact that they became senior students, events were extremely rare at their off-studying time. Coincidentally, on HSE Day in 2019, I approached Sakhib and said that it would be interesting for me to organize and be part of the team.
In January, he offered me to take charge of the organization. Then I did the first microphone on my own on February 28, 2020 at the HSE cultural center. Through Sakhib I met our comedians Felix Oganov and Rafael Torosyan. I also announced a new recruitment for the team. Together with the guys, we had a new vision that we need to somehow get away from being just a student organization that does microphones 3-4 times a year. We started thinking about how to change the organizational structure and thought we needed to change the name first, so Stand Up HSE came to an end. There were many suggestions on what to call the updated community, first we settled on Comicali, and now we are Comicali.Entertainment.
Do you have a residency or some kind of your own lineup of comedians?
We don't have a residency yet, because this is a story about a comedian performing on your stage, filming in some projects, and you must understand that if a comedian is your resident, then he has some rights and duties. For example, if they are residents of your organization, they can't perform at any other venues. And if I forbid some comedian to appear on other stages, I take away from them the opportunity to test out new material which is necessary for standup circuit.
Also, we have one venue and 2 events per week yet, which makes it impossible to bet our comedians only as there is a large waiting list of 50 people who'd want to perform at our stage.
So far, I don't think we can relate to this story. However, we have a lineup of loyal comedians: Nikita Kotik, Polina Dzyadzina, Grisha Shashkin, Rafael Torosyan, Ed Dorodny, Saida Delok, and Felix Oganov.

Nikita Kotik

Polina Dzyadzina

Grisha Shashkin

Rafael Torosyan
Ed Dorodny
Saida Delok
Felix Oganov
What kind of experienced or media comedians have you performed?
There has been some like Garik Oganisyan or Vasily Medvedev. Sometimes viewers go to many open mics only because the name of the media person is on the poster beforehand. Though, we try not to manipulate with the fact that we have some media comics occasionally, because our idea is that you don't come to look at the faces, but you come to listen to comedy. And in this regard, it seems to me that we're doing a good job.
What event formats do you have? Are you open to suggestions from other creative associations or comedians?
Sure, if you have any ideas, don't hesitate to contact us on our social media. We love trying new formats. We've already got open mics, material check, and storytelling show. We've held one roast battle and some kind of technical parties for our new projects.
In terms of formats, I can also say that now we're more focused on video content. We launched a project at the Projects Fair by HSE, and we've released our first filmed concert as a result of this project in which 15 students were involved. Some of them will be able to join our team on an ongoing basis.
How would you describe the atmosphere on your microphones?
This is indeed the trait that sets us apart from many other standup communities. We're really working on it. The thing is that we try to be on the same wavelength with our guests, comics, and staff. A lot of people say that we're the only organization after whose mics people really stay and hang out with us, because in other places after the event ends, people usually leave and go home.
We're more about partying, like on our 1-year anniversary we celebrated with our guests who stayed after the mic. We also don't mind wishing a happy birthday to our team members from the stage, because we have a very friendly environment here.
Also, to the question about openness, our team member Sonya is in charge of SMM, and once she said that she had a desire to perform on stage, so we allowed it. Right after one of the mics, she sang for our guests and it turned out very atmospheric.
How do you keep the audience engaged?
We produce video content and podcasts and try to keep up with the times following the news feeds and new features. For example, many followers got to know us because we started filming tiktoks that show people how cool the atmosphere on mics is. When the Clubhouse appeared, we immediately made several rooms with our comics and team members. Then, when we started introducing the audience to our community, we designed everything in the form of profiles on Tinder.
Now we have organizational meetings every week, where we discuss what interesting posts can be published, such as "interviews with comedians." We also realized that people like live photos, so lately we're posting them more often.
How do you divide areas of responsibility within the team? How do you communicate with each other?
Everything used to be completely unstructured, we ourselves didn't understand what was happening and how to run the community. And now I feel that we as a community have changed completely, improved corporate architecture and have reached a very good level of doing business.
We have 15 people now and work as a business unit. Before, we allowed ourselves not to finish something, to miss something or to postpone the deadline, now it's all at such a high level that everyone understands their area of ​​responsibility and there are no more errors. That is, everything's divided into several departments with their own project managers.
The communication is carried out by telegram and notion. There are several chats including the main one and the ones for different departments but every team member is aware of each one as we support transparency. It's important in terms of achieving a solid level of understanding of how each aspect of organizing works.
Here are some of the curators:
Alena Bakhmetyeva (3rd year student of World Economy, HSE), responsible for communicating with comedians;
Polina Kiseleva (3rd year student of World Economy, HSE), responsible for design;
Sonya Malchinova (3rd year student of International Affairs, HSE), responsible for SMM;
Lena Pichkurova (3rd year student of Sociology, HSE), responsible for everything, an incredible woman;
Sasha Reznik (2nd year student of Jurisprudence, HSE), responsible for external relations.
What are the plans for the near future?
We'll continue to develop in the chosen direction. There are the guidelines and values which we won't give up, even if we're offered a bunch of money and incredible conditions. For instance, we'll never unlike other organizations make comedians pay deposits or bring guests to perform; we'll never put media faces on our posters so that people come to see some famous comedians. And we'll always emphasize the fact that we're the party buddies to hang out with. We're super friendly. If you come to us, you can laugh and chill, then stay to hang out with us, then if you want, you can even join our organization. We're open to suggestions and communication as the main goal is to grow both quantitatively and qualitatively.
Interview by
Evgeniya Krutilina