Reflecting Remote Studying
Ha Nguyen and Van Ly Vu organized a panel discussion on remote studying with international students of HSE.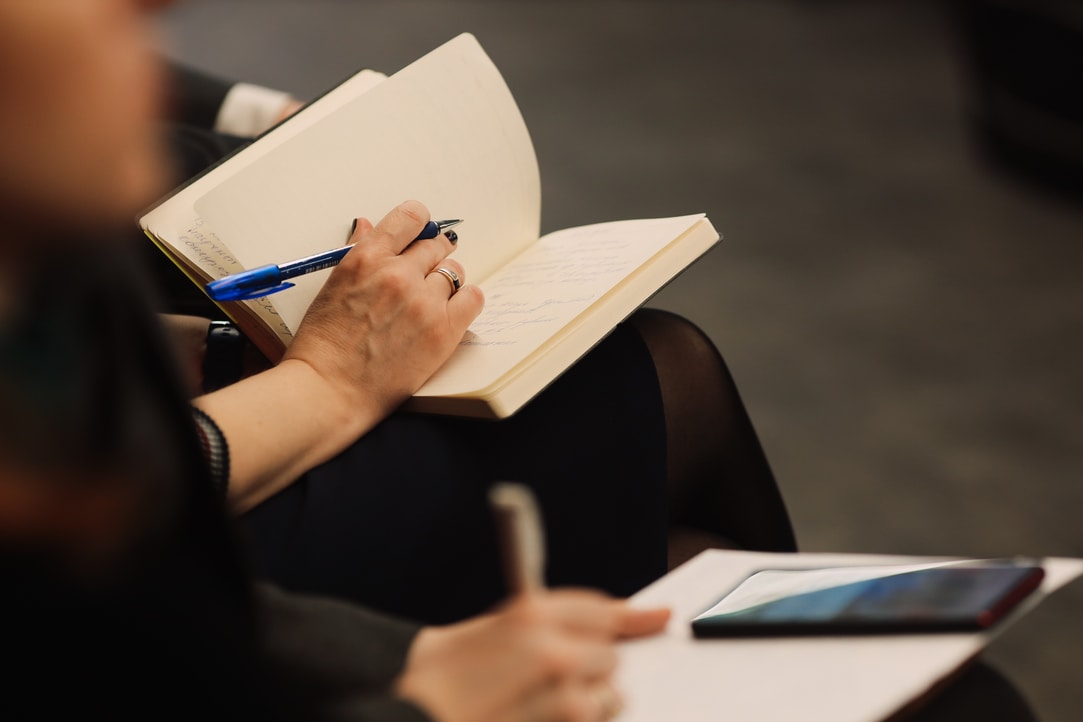 It has been a year since HSE switched to online studying, due to the spread of COVID-19. Though we cannot deny the disadvantages of online learning, it still has some obvious advantages. According to Sophia Lin (one of the panelists), the disadvantages of remote studying are few opportunities to interact with other students or professors and experience the real foreign environment (for international students); influenced quality of learning (connection, share screen, etc.) due to the poor Internet. While the advantages are its convenience and travel time savings.
We decided to organize a panel discussion with students, in order for them to share their points of view and experiences on online learning. The discussion was moderated by two HSE students Ha Nguyen and Van Ly Vu, second year of Advertising and Public Relations BA Programme. The student panel included 4 students:

Van Dung Dinh
3rd year of Economics BA Programme, Vietnamese, currently in Russia
Darina Zhanatayeva
2nd year of Advertising and Public Relations BA Programme, Kazakhstani, currently in Russia

Sofia Enszaf
2nd year of International Relations BA Programme, Hungarian, currently in Hungary

Sophia Lin
1st year of International Business MA Programme, Taiwanese, currently in Taiwan
The discussion began with warming up questions about the attitude towards distance learning and the difficulties while studying online. Most of the participants answered that they preferred traditional learning over online one because it is the reason why they choose to study abroad and experience the foreign environment. Moreover, thanks to offline studying they can go out and meet their classmates.
Besides, one of the biggest difficulties while studying remotely that was mentioned by the panelist is the time zone difference, especially for Asian students like Sophia Lin, who tries her best not to miss any classes at midnight.
Now moving to the main questions. We had 6 questions for panelists to share their points of view and discuss the problems of remote studying. The panelists took turns to answer the questions and gave their opinions.
Some believe that distance studying reduces the quality of training and the learning outcomes of students. Do you agree/disagree with this statement? Why?
For this question, there are 2 different points of view. While girls agreed with this statement, Van Dung Dinh disagreed with it.
Van Dung Dinh: "Although I don't like distance learning, I don't think this way of learning will reduce the effectiveness of training because nowadays technology is very developed. Thanks to that there is no difference between distance and traditional learning. The only problem is the self-discipline of students."
The reasons, according to the girls, why the quality of training and the learning outcomes of students are reduced are stated below.
Sophia Lin: "Distance learning makes less chance to communicate with classmates or professors in person and will increase some obstacles while discussing."
Darina Zhanatayeva: "There is more time for you to occupy yourself with other things and the focus from education is shifted. Also, with online learning, the university has less control over monitoring the quality of understanding the material."
Sofia Enszaf: "The reasons are firstly, the motivation, which by time is becoming low; secondly, concentration problems (difficulty to concentrate on internet platforms for hours); and lastly, the lack of being in a university environment."
Some people think that live lessons via Zoom, MS Team, etc. should be replaced with courses on platforms like Coursera, openedu.ru, etc. To what extent do you agree/disagree?
Here we could see that each participant had his/her own point of view.
Sofia Enszaf: "I think it's a good idea. However, I prefer offline learning."
Sophia Lin: "Suppose live lessons via Zoom or MS Team are more convenient and suitable for students, if we have to use lots of platforms at the same time, it will be confusing."
Darina Zhanatayeva: "Online lessons are very convenient and affordable, but not for all types of people. There are people who are better at absorbing information in live communication. For me personally, online courses are not quite suitable, since I do not like to deal with the topic myself - I need a teacher and some help from my classmates."
Van Dung Dinh: "This is impossible because interactions in the learning process are very important. The courses on Coursera don't have this."
Do you know about "Hybrid Learning" (the combination of online and offline learning)? What is your opinion if HSE applies this method in the future?
Darina Zhanatayeva: "This is the most convenient teaching method in my opinion. And the world has changed a lot due to the pandemic, so large universities that have the technical capabilities will use this particular method."
Sophia Lin: "Under this situation of pandemic, maybe it will be ok to use "Hybrid Learning", but the truth is the professor could only concentrate on the offline or online students. It is very hard to ask professor always to focus on both sides, so it's a little influence right to education of one side."
Van Dung Dinh: "In fact, HSE has already adopted this form of combined learning. Last year, in addition to the courses in the main program, HSE also opened many online courses for students between campuses to study together. This is a required step to make training fit the new requirements of life."
Sofia Enszaf: "Honestly, I wouldn't choose this kind of education for a BA or MA programme. For short courses it's a good way of learning and getting the certificate."
There is an opinion that HSE should adjust tuition fees when the conditions for online learning are not as good as offline learning. What is your attitude towards this opinion?
Once again we could see the separated points of view between Van Dung Dinh and the other participants. As a person who sees no differences between offline learning and online learning thanks to the development of technology, Van Dung Dinh thinks that there is no reason to reduce tuition fees.
However, the girls did not think so. Here are the reasons to adjust the fees that are provided by them.
Darina Zhanatayeva: "If people study online, they will not need to visit the university building and use other opportunities that the university should provide when studying offline. The price is too high and not justified, since some mechanisms and the system have not yet been fully worked out."
Sofia Enszaf: "Less workers are needed, no payment for renting during online studies, etc. So it's less expenses for the university."
Thanks to online learning, students can experience studying abroad in their own country. As a foreign student, what do you think about this? Can it be a trend in the future?
For this question, most participants did not consider online studying at a foreign university in one's own country as studying abroad.
Van Dung Dinh: "Some people maybe will like this idea. I think that studying abroad not only involves learning knowledge but also exploring culture and people. So I still want to study in the country that I have chosen."
Sophia Lin: "To be honest, online learning doesn't make me feel that I could study abroad in my own country. It only makes me feel struggling and being forced to give up normal life. For example, I need to quit my job because of studying at midnight, but other Russian students could find an internship during the day time. Definitely it will be a trend in the future but suppose everyone will consider their time zone difference first before applying, furthermore, this kind of educational background will be challenged and doubted because it is not real 'studying abroad'."
Sofia Enszaf: "I would not choose this option, in case of studying online you lose a lot. You don't experience life abroad which is a huge loss. However, if you need just the certificate it's a good chance to get it."
Darina Zhanatayeva: "This is very cool for international students and also for those who cannot afford to move to another country during their studies. Universities will become more accessible to people from less affluent families. But also, in my opinion, studying in a foreign country opens many career and personal growth opportunities. Some people want to leave their countries and their families to start a new life at university, and online education does not help with this."
In your opinion, is it safe for students to go back to offline learning in the 4th module? (For students who are not in Russia) Are you planning to come back to Russia in this module?
Sophia Lin: "From my perspective, it is not safe for students to go back to offline in the 4th module, and the main reason is that no one can be sure the infection situation is under control, and less people follow the rules in Russia (like social distance and wearing the mask). I really want to go to Russia and have classes in person, but honestly I am afraid too, suppose to get vaccinated first in my own country before going to Russia."
Darina Zhanatayeva: "I cannot say that it is completely safe, but in the city everything is already working in an ordinary mode, so offline learning will not make it worse."
Van Dung Dinh: "I am ready to go back to offline studying in the 4th module. Moreover, if your health is good and the borders are opened then going back to Russia to study is 100% safe."
Sofia Enszaf: "Coronavirus is not supposed to stop our life. The virus exists and we have to live with it. I hope students are getting the vaccine before starting the new module. I am planning to go back, but it's still impossible for me."
Through this panel discussion, we could see different points of view about remote learning among HSE international students. We would like to thank our panelists for participating in this discussion and hope to work with them again in the future. We also wish you all success and health in this module!
Authors

Vu Van Ly
Ha Nguyen