What Do We Celebrate On March 8?
International Women`s day is not only words for pleasure, sweets, and flowers. This is something more than a mere holiday.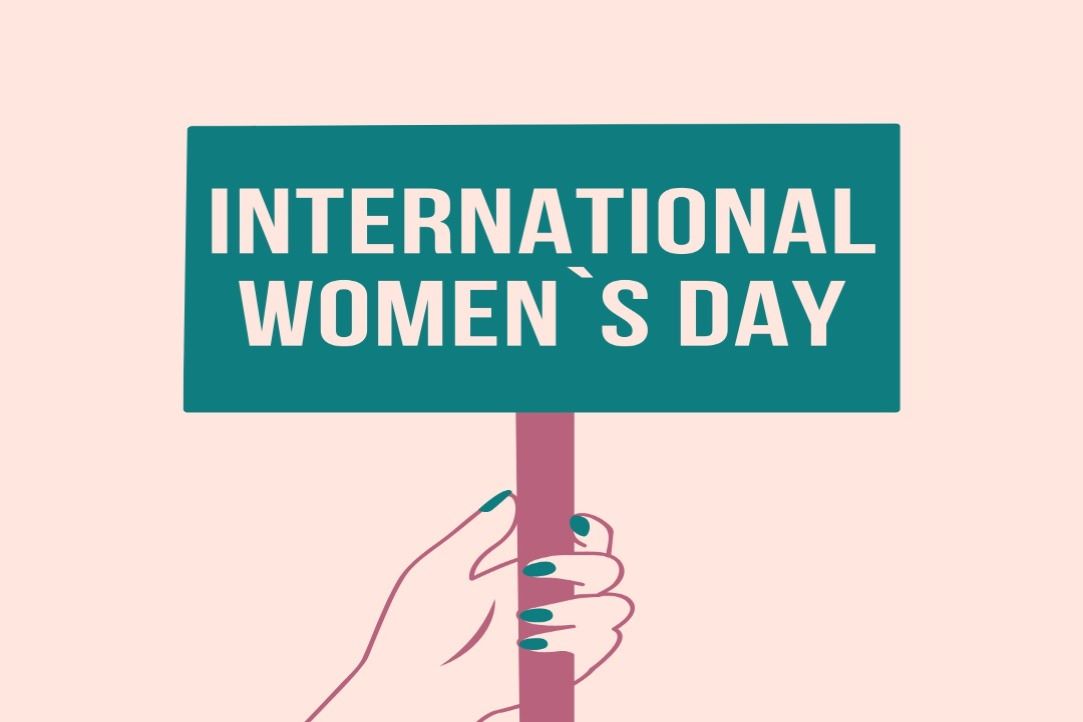 International Women`s day is not only words for pleasure, sweets, flowers. This is something more than a mere holiday. International Women`s Day is a global day celebrating the social, economic, and political achievements of women.
It is one of the most important days to:
celebrate female achievements
raise awareness about women's equality
lobby for accelerated gender parity
fundraise for female-focused charities
History of the Holiday
1909

On February 28, the Socialist Party of America paid tribute to the garment workers` strike when women were demanded to improve working conditions.

1910

Next year the first International Socialist Woman`s Conference was organized by German feminists, including one of the most famous women, Clara Zetkin. They decided to organize "a special Women`s Day" annually.

1911

On the 19th of March women from some European countries and the USA marked the anniversary of the "Special Women`s Day". That Day women demanded women`s rights to work, to vocational training, and an end to discrimination on the job.

1913

International Women`s Day was observed in Russia.

1917

That year Russian women got the right to vote. Against the backdrop of the war, women in Russia again chose to protest and strike for "Bread and Peace" on the last Sunday in February. Four days later, the Czar abdicated and the provisional Government granted women the right to vote.

1975

The United Nations began celebrating International Women's Day in the International Women's Year.

1977

The United Nations General Assembly invited member states to proclaim March 8 as the UN Day for women's rights and world peace.
Some interesting facts about this holiday
The colors of the holiday
According to the website "International Women`s Day" they are:
Purple is associated with justice and dignity
Green symbolizes hope
White represents purity
The theme of the International Women`s Day
Each year has its topic connected with vital issues. According to current worldwide problems such as Pandemic, quarantine, crises, the UN Women announces the theme for International Women's Day, 8 March 2021 as, "Women in leadership: Achieving an equal future in a COVID-19 world." The topic emphasizes the enormous efforts of women and girls around the world in forming a more equal future and recovery from the COVID-19 pandemic.
So, in honor of International Women`s Day, I would recommend some books are associated with this holiday. They contain general information about the celebration, famous individuals and problems, women face in their life.
A book series about female achievements consists of Women in Science, Women in Sports, and Women in Art by Rachel Ignotovsky
These books contain information about the great women who have changed the World by their achievements. In that way, they prove women`s strength and perseverance.
Women in Science
This book tells stories of notable women from the ancient to the modern world. It highlights the achievements of fifty great females in various spheres of science such as technology, engineering, mathematics.
The women profiled include well-known figures like primatologist Jane Goodall, as well as lesser-known pioneers such as Katherine Johnson, the African-American physicist, and mathematician who calculated the trajectory of the 1969 Apollo 11 mission to the moon.
Women in Sports
This book discusses a significant issue that has a long and difficult history. A richly illustrated and inspiring book, Women in Sports underlines the achievements and stories of fifty distinguished women athletes from the 1800s to today, including trailblazers, Olympians, and record-breakers in more than forty sports.
The athletes featured include well-known figures like tennis player Billie Jean King and gymnast Simone Biles, as well as lesser-known champions like Toni Stone, the first woman to play baseball in a professional men's league, and skateboarding pioneer Patti McGee.
The book also contains infographics on topics that athletic women want to know about, such as:
muscle anatomy;
a timeline of women's participation in sports;
pay and media statistics for female athletes;
influential women's teams.
Women in Sports celebrates the success of the tough, bold, and fearless women who paved the way for modern athletes.
Women in Art
Rachel Ignotovsky writes about the achievements and stories of 50 notable women in the arts.
From well-known figures like painters Frida Kahlo and Georgia O'Keeffe to lesser-known names like 19th-century African-American quilter Harriet Powers and Hopi-Tewa ceramic artist Nampeyo, you'll be inspired by their stories of creativity, determination, and self-expression.
Covering a wide array of artistic mediums, this fascinating collection of illustrated capsule biographies also contains infographics about artistic movements throughout history, statistics about women's representation in museums, and notable works by women.
The Second Sex by Simona De Beauvoir
The main idea:
It is a revolution essay for the XX century that tells about female history. The author approves that women are as free as men. They are different in their physiology. Nevertheless, these differences do not affect their freedom and independence. Simona De Beauvoir highlights:
they are not born a woman, they become a woman.
It means that gender identity determines a specific set of features that do not allow a woman to reach success.
Simone de Beauvoir's masterwork is an analysis of the Western notion of "woman," and a groundbreaking exploration of inequality and otherness. Vital and groundbreaking, Beauvoir's pioneering and impressive text remains as pertinent today as it was back then, and will continue to provoke and inspire generations of men and women to come.
The Female Lead: Women Who Shape Our World by Edwina Dunn
The main idea:
This significant book profiles women from all spheres of life:
from politicians to artists
from journalists to teachers
from engineers to campaigners.
However, this is not a book about celebrities, though many of the subjects are well-known. They are women
who have led their field
who have broken the mold to achieve
who have inspired changes through the relentless endeavor
Telling their stories through in-depth interviews, and illustrated with arresting photography by world-class photographer Brigitte Lacombe, this book will help and inspire women everywhere to realize their hopes and ambitions.
If you want to know more about famous women, you can watch short videos made by TedEd.
Sources:
Text by
Arina Kozlova