MARKET MARKET 2020 GIFT SITUATION
New Year's Moscow is one of the best places where you can recharge with positive energy. This season the city hosts many interesting events. And here is one of them.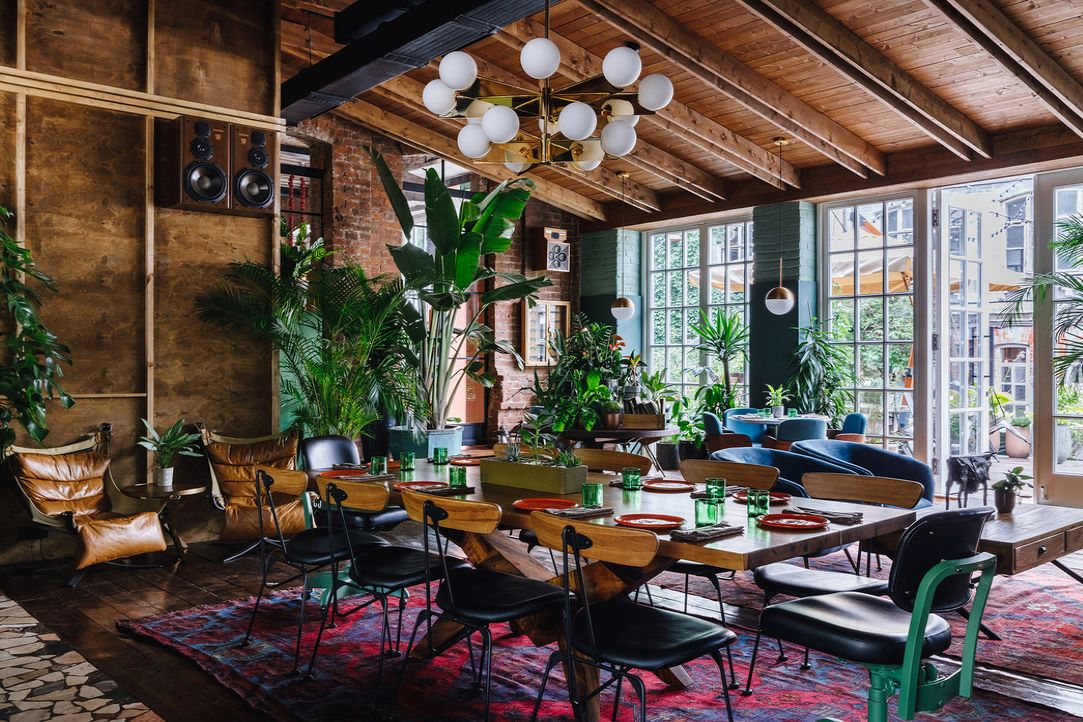 Blanc Restaurant is one of the most atmospheric places in Moscow's Kitay-Gorod ('Chinatown') area—not far from HSE University's Pokrovka campus. It is very famous for its interior and fancy vibe. People usually come here to work in a relaxing atmosphere or make good photos.
In addition to delicious beautiful food and photogenic breakfasts, Blanc often hosts parties and invites musicians to play live. Moreover, on holidays or just on ordinary days, markets and vintage second hands are held in the restaurant's space.
Winter time was no exception: on December 26, the MARKET MARKET 2020 GIFT SITUATION will be held at Blanc.
The event will be attended by companies of brands of clothing, cosmetics, food, household goods, and accessories. If you have not managed to buy New Year's gifts for your relatives and friends yet, then mark December 26 in your calendar or put a reminder on your phone.
This event is not to be missed! We advise you to try delicious coffee and flatbread with avocado greens and tomatoes. You should definitely take a friend with you because it is very difficult to choose from a variety of interesting things and food!
You can find more detailed information about the event by the link in Facebook or on the their page on Instagram @market_market_2020
Text by
Maryana Selezneva