New Year Is The Time For Gifts
New year is coming soon! This is the time to bring some good mood and help those in need.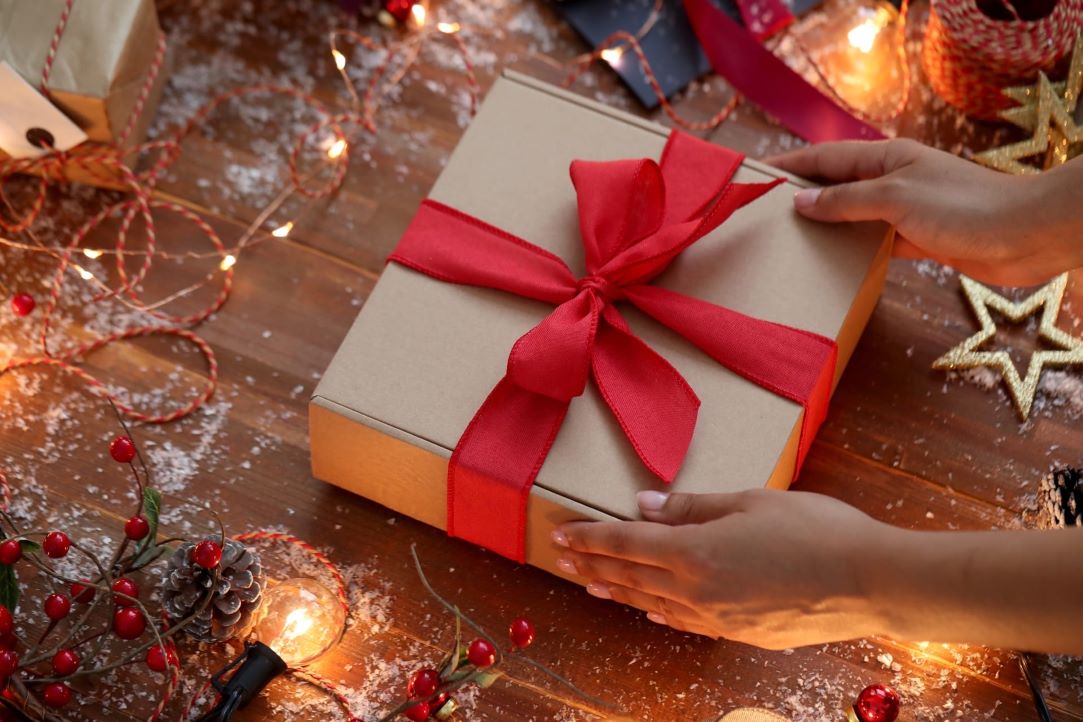 https://www.freepik.com/search?dates=any&format=search&page=1&query=new%20year%20gift&selection=1&sort=popular&type=photo
New Year is one of the most atmospheric holidays, when the smell of tangerines, ginger cookies and delicious treats is in the air, every day is permeated with an atmosphere of warmth and comfort. These are the days when everyone really believes in magic and wants to dress up and decorate the whole apartment.
Finally get all the toys out of the far-removed box and decorate the Christmas tree, make a snowman and catch snowflakes in your mouth, make wishes and create your own personal piece of something beautiful and magical and make all the people around you happy. It is the New Year that brings good and love, wrapped in a warm but prickly blanket of snow, snowflakes and light frost. New Year is a time of miracles.
On the eve of the New Year, various promotions start, beginning from the exchange of gifts and ending with help for those who are most waiting for a miracle and believe that it will certainly come in these fabulous and amazing days. No matter what kind of gift it is, it is only important that everyone has a chance to get it, and most significantly, there is a chance to make someone happy and give a piece of the New Year's miracle.
The first opportunity to do something kind in the New Year is to participate in a pre-holiday post crossing organized by the Department for extracurricular and educational work of the Higher School of Economics (HSE — Saint Petersburg). (vk.com)). Not only students, but also teachers can take part in it. A gift can be absolutely anything, so why should not it be in the form of a postcard? You can write anything you want in the card: a holiday greeting, a wish for the whole next year, draw a beautiful picture, or just send a beautiful card that you have already purchased.
It is noteworthy that absolutely anyone can take part in this event. The main thing is to follow the link specified in the post group and fill out the form in which you need to specify your personal data, the address to which you want to send the card and leave any comment, even your personal wishes for the card. And they will be taken into account! However, hurry up; there is very little time to submit an application.
Deadline for filling out the form to participate: December 15. To fill out the form, follow this link.
Another way to do something good before the New Year is to give gifts to those who most believe in Santa Claus – children. Not all children will be lucky enough to celebrate the holiday at home, with their family and close friends. Some of them will spend it in hospitals or hospices. However, this is not a reason to give up the magic of the holiday and not help to smile and recharge with a bonny and positive mood of those who need it most.
The center of city volunteers of Saint Petersburg takes part in this action and collects various goodies for young children who find themselves in such a difficult situation. This can be candies, chocolate, waffles or waffle candies, cookies, marmalade or healthy sweets. After collecting the sweets by the center and the person responsible for the action, they will be sent to the addresses, and children will be able to receive a sweet gift from Secret Santa.
The collection of sweets will be held until December 20. If you have questions connected with the action, you can write a message to Alexander Herman at +7 (981) 175-14-88.
We can help many people. From childhood, we used to celebrate the holidays with the whole family, with our grandparents. Nevertheless, there are those who will not celebrate the New Year with the family, but they also want to receive gifts and feel the atmosphere of magic. I am talking about grandparents who are in social centers and houses of Saint Petersburg. They also need gifts and good mood.
The campaign to collect gifts for pension homes has been in effect for several years. Of course, older people no longer need chocolate or caramel, but there are many things that can make their life easier and better: warm socks, blankets, bed linen, healthy sweets, hygiene products and much more. Moreover, all this they cannot buy, but we can give it. The fund "Old Age into Joy" helps pensioners who live and are treated in special houses. Details of the campaign and information about the organization are available here.
Let us give a piece of something good to everyone we can: students and teachers, children and the elderly. New Year is the time of miracles and gifts!
Text by
Valeriia Pivovarova