Beating The Lockdown Blues: Things To Enjoy At Home
Recommendations to keep yourself entertained during these unusual times.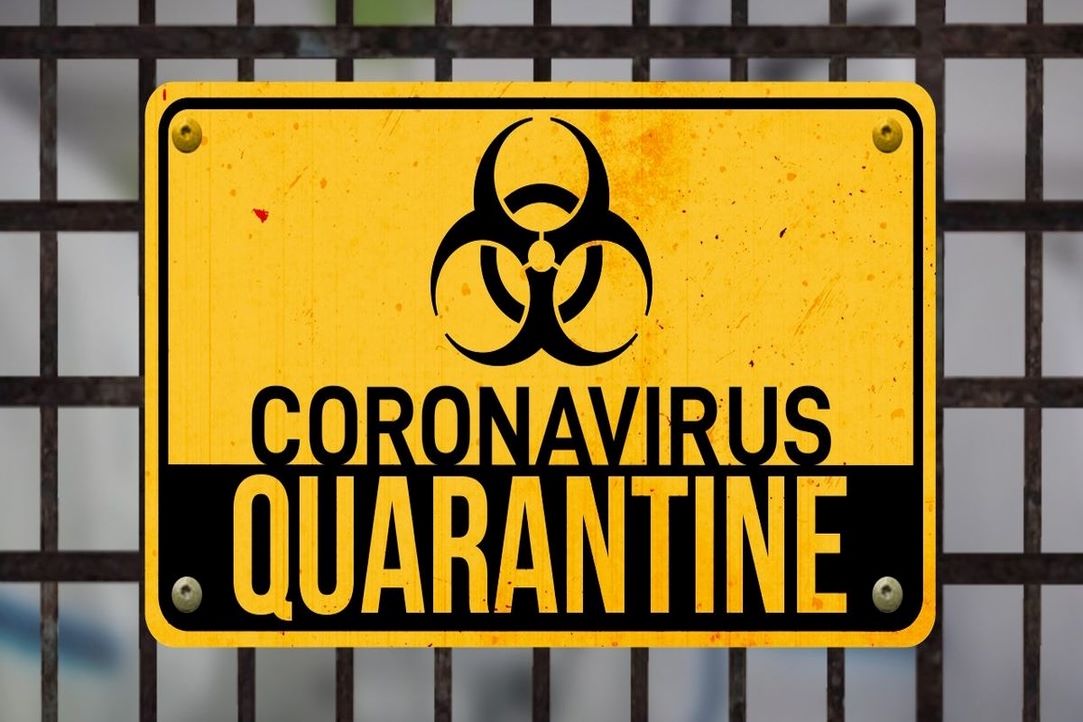 It seems like coronavirus is here to stay for some more time, certainly longer than desired. In fact, one can say that things are not looking bright in quite a lot of countries all around the world, despite the somewhat good news coming from the vaccine front of our ongoing war against the virus. More and more countries are going back to introduce some type of lockdown, either on a massive scale or in a more specific and nuanced way. On top of that, shutting down of schools, universities, pubs, clubs, museums and the like made it pretty meaningless to go out, even if there may not be any official directives to stay at home. This sense of being stuck at home is quite familiar to many of us by now, likely not with the greatest of memories associated with it.
Many on the internet, and even in some popular newspapers started calling this rather unwanted feeling of being stuck at home and likely getting bored as "Lockdown Blues." Well, there is no denying the fact that this is an issue, and it is better to focus on making it better and the entire situation more palatable. Last March, when I was just an exchange student at HSE St. Petersburg, I had the mistake of assuming that this will all just go away soon, so I just killed some time at home and waited for it to blow over. Well, it is sad to see that it is far from over, at least not for another few months. That is why I have compiled a list of things to enjoy at home, stuff that you can just use anyone of your electronic devices to access, even with a mediocre internet connection. These all helped me overcome the boredom I encountered at home after running out of video games to play and assignments to turn in, and they should, hopefully, help some of you out as well. They are divided in two categories for your browsing pleasure, starting by some interesting websites you probably have not heard of, followed by a list of YouTube channels that should keep most of you entertained for days, if not weeks.
Interesting Websites
Internet is like an endless well. It is quite possible to get lost in its depths, to come across something you do not really want to see, or gloss over the gems that you would love to see. I will be mentioning three of these gems below so that you can add them to your daily routine of 9GAG, Reddit, VK, Instagram and whatever else you use to kill the time.
Radio Garden – This is one of my all-time favourite websites to visit, and I have been frequenting it before the whole pandemic situation as well. It would be an understatement to call it the ultimate online radio service. You are greeted with a whole globe full of radio stations to choose from, and you can easily navigate your way around it to hear voices from all over the world. From quirky synthpop stations of Siberia to exotic songs coming from the distant desert camps in Sahel, and from the "robot-run" techno stations of South Korea to my favourite one called the Arctic Outpost Radio AM1270 which is "spinning the 78's" in Svalbard, there is something for everyone in this wonderful website. Now go "out there" and explore entirely new musical genres and radio stations from the comfort of your home.
Flight Connections – Another long-time favourite of mine that is all about, you guessed it, all the flight connections around the world. It is true that most flights, especially the ones that are not domestic, are more or less out of reach for us at the moment. But that does not mean that we are not free to dream about the destinations that await us right after this disease is dealt with. Flight Connections lets you do just that. It is much better than Sky Scanner's own flight map (which seems to be missing from the website these days) and actually directs you to Sky Scanner anyways when you decide to buy a ticket through here. You can simply click on any one of the airports in the world and see where you can take a direct flight from there. Some of these connections will likely blow your mind away. For example, try checking out where you can fly to from a small local airport in Whitehorse/Yukon Territory, Canada. You may be amazed by the results. There would be no point in spilling all the beans here, so go ahead and explore this wonderful website on your own!
The Onion – Sometimes, simply following the news is not enough for some of us, and that we require more news, even the ones that are written with the aim of making the reader laugh. Some other times, such as these days, the news are not really uplifting, therefore we need some "fake news" to replace the real ones, so that we can get a breather in a rather upsetting world. That is why we have The Onion, which has been providing the world with high-quality satirical news for decades. It is hard to describe what The Onion really is, but for me it is the go-to address for some light-hearted humour to escape from the seriousness of everything that surrounds us and have a few good laughs. If you end up liking their content you would be happy to hear that they have a YouTube channel too, which is not bad at all but admittedly their golden age there seems to have ended years ago.
YouTube Channels to Check Out
Sometimes you are done with all the work you need to do for the day and want something more complex than a simple website to kill some time, or it is just one of those days when all you want to do is lay around in your bed with some snacks and watch something nice. YouTube would be the best place to go for that, and as an experienced user who has been using the service for well over a decade now, I can say that for every good content out there, there is at least ten times of that which are in poor quality or are outright internet trash. It may take some time to really find the good stuff so here are a few channels that I would recommend to anyone in a heartbeat to get you started on your own exploration of YouTube.
Text by
Mustafa Serdar Karakaya