Volunteering In HSE
Anna Zamaraeva talks about volunteering in HSE and how to become a member of charitable organization for foreign students.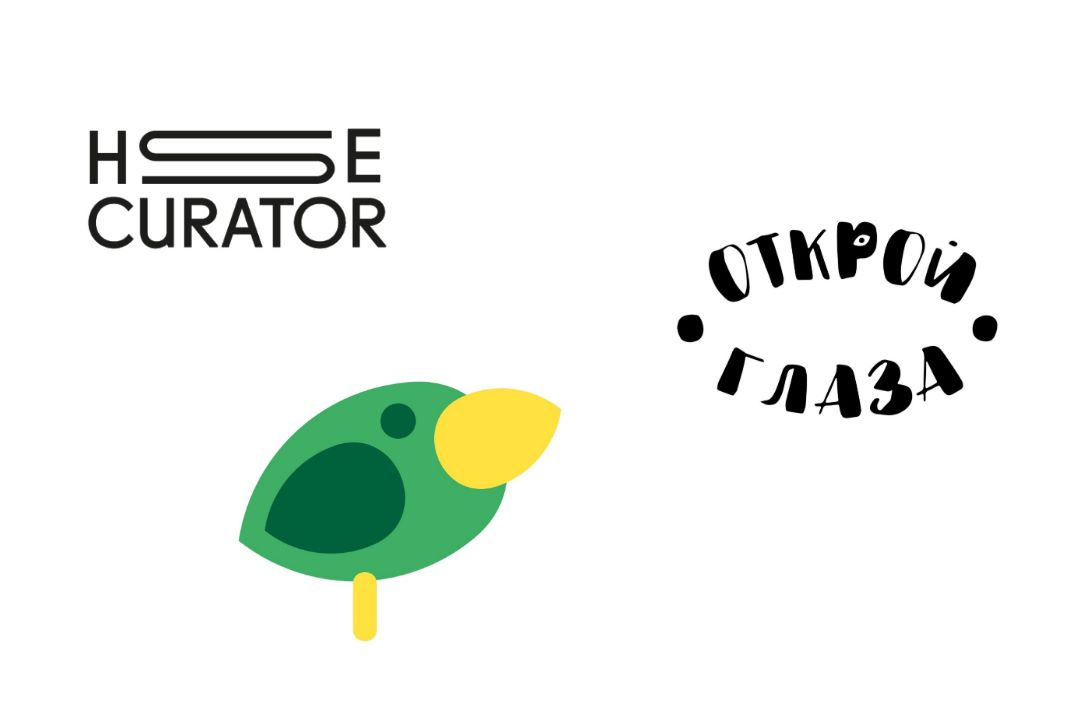 Non-academic life in HSE is not only about entertainment. It is also about development, discoveries and kindness. There are a lot of charitable and volunteer student organizations, which do really important things. It is easy to choose one to your liking. However, sometimes students are afraid of becoming volunteers. I decided to tell you about some HSE organizations and speak to their members. I hope it will help you to get rid of fears and start your way in charity if you want to. It is possible even for foreign students who have difficulties with Russian language.
GREEN HSE
The main target of Green HSE is to change students' attitude to environmental issues. The organization arranges different projects such as service for waste separating and collection of clothing for charity. Moreover, members of Green HSE have already organized a lot of important events. For instance, they have cleaned up a lakeshore. Green HSE also participates in different collaborations to popularize paying attention to the environment. To learn more about Green HSE I have asked some questions to the President of this organization Margarita Reznichenko.
Why did you decide to become a member of Green HSE?
My main purpose was to expand my social connections in the University. During my first year I joined several student organizations including Green HSE. Also, it is really important for me to get involved in common cause. It's a pleasure when people with different backgrounds are united by the common idea in the environmental organization.
In your opinion, is it possible to involve many students in ecological campaign?
Now all spheres have to be attentive to environmental problems. It is an essential part of the modern agenda. Students are one of the most active parts of the society and they participate in environmental movements. I am sure that all students have already thought about such problems but there are less activists than people who are interested in the current situation in general. Green HSE tries to increase the number of students who can contribute to environmental campaign.
Does your organization work only in Moscow HSE campus? And can foreign students become members of Green HSE?
Green HSE works in three campuses: in Moscow, Perm and Nizhny Novgorod. Usually students participate in activities in their campuses, but because of pandemic we think about arranging common events online. If you ask about foreign students, I can tell about my campus in Moscow. We are happy to see foreign students in our team. There are some interesting events for them such as "EcoTalks". This is a discussion about environmental issues and solutions to them in English. We want to develop other ways to involve foreigners in our activity.
Please, describe Green HSE in five words.
A team that can change life.
Open Your Eyes
Since 2008 Open your eyes have helped a lot of different groups. They work with people with disabilities, elderly people and animals from shelters. Open your eyes organizes fascinating events such as inclusive festival "Volshebniy mir" ("The magic world"). Also, they arrange charitable fairs. This student organization believes that all people and animals can have happiness and opportunities and we all can help each other. The manager of directions development of Open your eyes Anna Atyakina has asked some my questions.
Why did you decide to become a member of Open your eyes and choose your direction?
I found out about Open your eyes on life safety lection. I understood that this is my thing. After that I went to meeting of volunteers. I was inspired by the atmosphere and members of organization. I decide to go to the boarding school with them. During my first year in the organization I worked in boarding schools, was a volunteer on different events, such as the festival "The magic world". The next year ex-coordinator offered me to become responsible for adult direction and make programs of events for people with disabilities. Then I started to work with children too. I was interested in that and now I am a manager of directions development.
In your opinion, what is possible to do to involve in volunteering the major part of students?
I think, charitable organizations can tell more about their activities, events and ways to help others. Students should not be afraid of losing a lot of time and having problems with education because in our organization every volunteer works not more time than he or she can. Kindness and desire to help are more important.
Does your organization work only in Moscow campus? Is it possible to be a member of Open your eyes for foreign students?
We have different directions of work so students from other campuses can work remotely. They can work with PR and tell about charity in our social networks. Also, they can help as designers or look for volunteers for our events. Foreigners can find work to their liking in Open your eyes too.
Can you describe your organization in five words?
Team, Friendship, Support, Inspiration and Kindness.
Movement of Curators
When you just start your way as a student, you have a lot of questions and even problems. After school it is not easy to integrate into the university life at once. But curators can help all freshmen. Curators are people from the second, third and fourth courses who are attached to freshmen groups and can consult and educate them. Moreover, they arrange the first meetings of students, make different games and activities for them. It is really important for socialization and adaptation in HSE University.
I decide to talk with two girls from Faculty of Communications, Media and Design who participate in Curators' Movement. They are Ksenia Bobyleva and Angelina Bochkova.
In your opinion, what participating in your student organization gives to curators?
Ksenia: I guess that the main target of being a curator is not only to help freshmen but to find new friends too. It is a great chance to meet new people from first and other courses. For instance, I became a curator during my third course and I worked with a girl from the second course.
Angelina: This is a good experience of working with groups of people. But these are not groups of children. It is important to be able to work with peers and manage a team. So, being a curator is a way to improve your skills of leadership and self-presentation.
Have did you work with foreign students? Which are the features of working with them and how curator can help them, to your mind?
Ksenia: Personally, I haven't got such experience. The main complexity is the language barrier. It is necessary to pay more attention to foreign students, to explain something to them again. Curator can advise them different clubs and organizations to help them not to be lonely. If there were foreign students in my group, I would make an excursion for them because they could have troubles with orientation in the city.
Angelina: In School of Curators we are told about different methods of working with groups. Another theme is about foreign students. They cannot be alone in their groups. Curators should push students to help foreigners. On the other hand, we have to keep a balance between attention to students not from Russia and others. I have not worked with foreigners as curator, however, there were people from different countries in my own group. We tried to help them integrate into collective.
Please, describe what kind of individual a curator is?
Ksenia: If you want to become a curator, you should be open to communication with new people. As I have already said, becoming a curator is a push for new acquaintances. Also, you should be ready to make time for your activity, to ask different questions and to help free of charge.
Angelina: Curators are people with active life position who can reach understanding with people. They have a desire to share their experience and become mentors and friends for freshmen.
As you can see, volunteer and charitable organizations are a way to build friendship between students from different campuses and with different citizenship. Moreover, your desire to share kindness and help others is all that you need to become a member of such organization. We don't have to be millionaires to make the world a little kinder.
Text by
Anna Zamaraeva