A Student Guide To Bergen
The culture, the history, the nature - Bergen has got it all.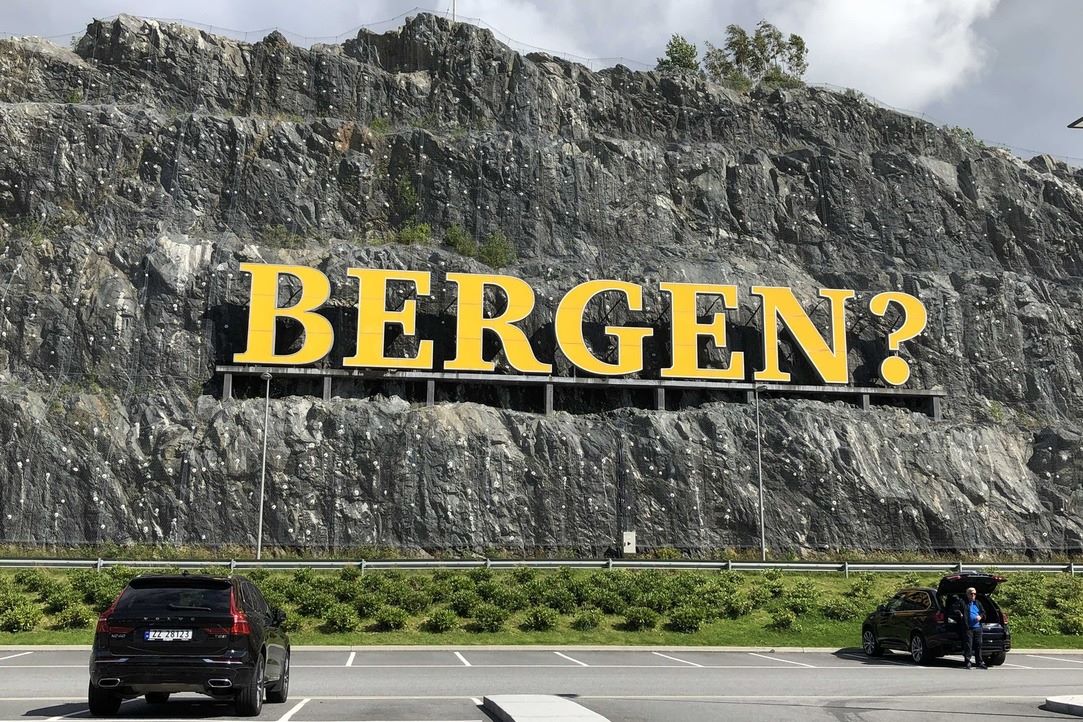 The parking lot of Bergen airport
What do Bergen and St. Petersburg have in common? How expensive is student life in Bergen and how to save some kroner? Is it worth going there for an exchange? Buckle up and get ready to find out everything you need to know about the city of seven mountains by a former exchange student.
Hva er Norge?
Have you ever heard about the land of the Vikings? The Kingdom of Norway is the 4th country on the Quality of Life Ranking as of 2019, with a population around 5.3 million people. However, most of them live in Oslo, which is the capital of the country, while other cities are much smaller compared to it. The very northern part is inhabited by Sami people, an indigenous Finno-Ugric group, who also live in parts of Sweden, Finland and Russia [https://en.wikipedia.org/wiki/S%C3%A1mi_people].
Thus, Norway has two official languages - Norwegian and Sami. While the latter one is specific to its native people, the former one prevails and has two different written standards - Bokmål and Nynorsk. Schools teach students one of the written standards based on a borough they are based in and a family's decision but, still, Bokmål has been used for much longer than Nynorsk and, due to this, is more prevalent. That being said, Norwegian language is also unique since it has so many dissimilar dialects, that linguists have a hard time identifying how many exactly there are. Anyhow, if you are from Oslo and you come to Bergen - people will know it by the way you speak.
The City of Students
Now that we have made ourselves familiar with the basics, let's dive in. I have been an exchange student at the University of Bergen in the Autumn of 2019. Usually Autumn semesters start in early August and finish in the end of December which makes it really convenient for students from Russia because there is no layover with their studies back at home since both our and their Winter semesters start in January. Bergen is a city of students. With the population slightly above 200.000 people, there are about six universities and even more private schools. However, to this day Higher School of Economics in St. Petersburg has partnership only with the University of Bergen, which is one of the biggest and most famous ones.
Why Bergen?
There is some good news and some bad news for everyone. The bad news is that everything is relatively expensive in Norway. Prices may vary depending on the place you stay at, for instance, Oslo is one of the most expensive cities. So, if you really want to go to Norway for an exchange, I advise you to take a look at Bergen as it is cheaper life-wise. The good news is that the University of Bergen is a part of the Norwegian-Russian scholarship one can apply for. While different universities in other parts of the country are also a part of the program, the St. Petersburg campus of Higher School of Economics has an agreement only with the University of Bergen at the moment.
Another point that brings out Bergen from the rest of the places is its rich culture and history. Having been founded in 1070 by king Olav Kyrre, it has for a long time been the country's capital, market and cultural hub. The Bryggen area by a well-known fish market was a trading center of the merchants for centuries, creating a trade path that still, to this day, functions. The wooden buildings of Bryggen are currently converted in museum areas and souvenir shops, so anyone can visit the places of glory of the past. The city is also full of art itself. For example, Edvard Grieg, a famous composer and pianist, was born in Bergen. There are numerous statues in his honor, as well as various things, like Grieghallen, named after him. On the other hand, if you are more interested in visual arts, Bergen has a great variety of galleries, including a complex of museums KODE which displays, preserves and researches art objects.
As I was saying earlier, Bergen is also known as the city of seven mountains. It is located in Vestland county on the west coast of Norway. The name Bjørgvin, which is what it was called in Old Norse, translates into 'the meadow among the mountains'. As you could guess, hiking is an extremely popular type of leisure. It is not uncommon to see people on their bikes, with dogs or even whole families, including small children, going up or down a mountain. While the smallest one of them, Fløyen, is only 400 meters, it allows the tourists to have a look at the city from above in all of its beauty.
If you are especially adventurous or want to test yourself, during the warmer months of Summer and Autumn enthusiasts organize groups for hiking to all of the seven mountains in one day. You start in the early morning and finish in the evening, the whole trip lasts on average 14 hours. However, be aware that you have to be experienced and quite fit to attempt it, so I advise you to assess your own abilities very carefully. Other six massifs (because technically they are not mountains) are Ulriken, Løvstakken, Damsgårdsfjellet, Lyderhorn, Rundemannen, and Sandviksfjellet. To be precise, there are even more mountains that surround Bergen but most people define these particular ones as "the seven". Personally, I found Rundemannen and Ulriken absolutely mesmerizing and undoubtedly worth going up to. Final piece of advice here would be, however, to try and hike during the daytime. It gets very cold and dangerous up in the mountains during the night.
Last but not least is the weather. If you thought that St. Petersburg's precipitation (rain being observed on a given day) was high, try again. Bergen, on average, has precipitation of 239 days per year. For instance, St. Petersburg has precipitation of only 172 days per year. Accordingly, we can freely say that Bergen doesn't have a dry season and, as Norwegians say: "it doesn't rain here only once in a year". However, you shouldn't get overly upset about it. Even if it sounds like a lot of wet days, it doesn't necessarily mean that it is pouring rain every time. It is better to be prepared than not, so, if you still don't have an umbrella - you might need to get one. Fun fact! On almost every day of my exchange there I have spotted a broken umbrella which had been thrown away, so, maybe, invest in a good one.
Where would I live?
One of the most important questions that is left now - what are the best options for housing? The University of Bergen gives exchange students an opportunity to apply for a housing unit at Sammen, an organization that mainly provides rooms and bachelor apartments to students. In my opinion it is one of the best options, since the prices for the least expensive double room with your own bathroom and a shared kitchen start at around 2900 NOK. To make it easier to count and compare, I convert 10 NOK (kroner) to 1 EUR. It is very approximate but easy to count. Unfortunately, students also have to pay water and electricity bills, thus, you could expect to find the cheapest room which you share with a roommate for approximately 3300 NOK. On the other hand, finding an apartment in the city would be even more costly. The building blocks have generally been built very recently, which means that all the accommodation is still freshly new.
If you are interested in sports, for an additional one time payment of 1100 NOK per a semester you will get access to all of the Sammen's training centers all over the city. They provide students with group training programs, a pool, exercise machines and all the equipment one can possibly need.
The main building complex, where exchange students usually go to, is called Fantoft, same as the light rail stop two minutes away from it. Fantoft is only a 27 minutes tram ride from Byparken, the heart of the city. Fantoft is a place where all the parties and festivities are held. Numerous movie nights, free breakfast Saturdays, karaoke sessions and many more things are organized by a team of volunteers who made it their priority to welcome everyone.
Norway is very strict about its recycling policies. All tenants of Sammen are obliged to sort their waste into paper/cardboard, clean plastic, metal/glass and other waste. If you do not follow the rules, you can get a fine, so prepare yourself to go green. However, as a Norwegian resident, you are expected to care about the environment and the governmental laws about protection of nature are very developed.
What is Bybanen?
I have already mentioned the light rail system of trams that route all over the city, this is called Bybanen. They are the fastest and the most common way of getting around. Generally, there are no people who check the tickets, however, occasionally special staff go around and ask every passenger for their tickets. If you do not have one, the fine will be around 9000 NOK, so I would highly advise you to always buy a ticket. The trams route from 5.45 a.m. til around midnight on every day of the week except Friday and Saturday because only these two days Bybanen works up till 3 or 4 a.m.
The app where you can check bus or light rail schedule is Skyss Reise and Skyss Billett can be used for purchasing tickets online. Another thing you might want to download on your phone is maps. I have been using Moovit and have been liking the experience, however, it is up to you which one you prefer for getting around in a new place.
Save me some kroner
Finally, here are some tips about the money you will need:
Norway has really advanced paying systems everywhere, so you can free yourself of looking for a bank to exchange the currency - just use your credit card to pay.
Grocery stores have different price tags, pay attention to them. For example, you might find MENY more expensive than REMA 1000. Also download Tilbud and TooGoodToGo on your phone, they will display the best deals in the area nearby.
If you are under 21 years old, you are considered as a 'youth' group. Youth has cheaper transport tickets: instead of paying 480 NOK per month, you will pay 400 NOK.
Don't rush to buy all the necessities for your new room in IKEA. Dorms always have a Facebook group where ex-tenants sell their duvets, blankets, chairs, shelves for much cheaper.
Upon the arrival you will have to buy a SIM card. As soon as you get your residence permit, document it with the phone company because they offer better deals for Norwegian residents.
By collecting plastic bottles and metal cans that have a mark 'pant' on them, you can get some money when you bring those back to the store.
Naturally, this is far from everything you will need in a different country to survive but enough to give you a sense of what it is like to be a part of it for a few months.
Text by
Anastasia Vlasenko
all pictures are taken from personal archives