Students And Graduates About BA in History in Moscow
We talked to History programme students about what they love most about their programme.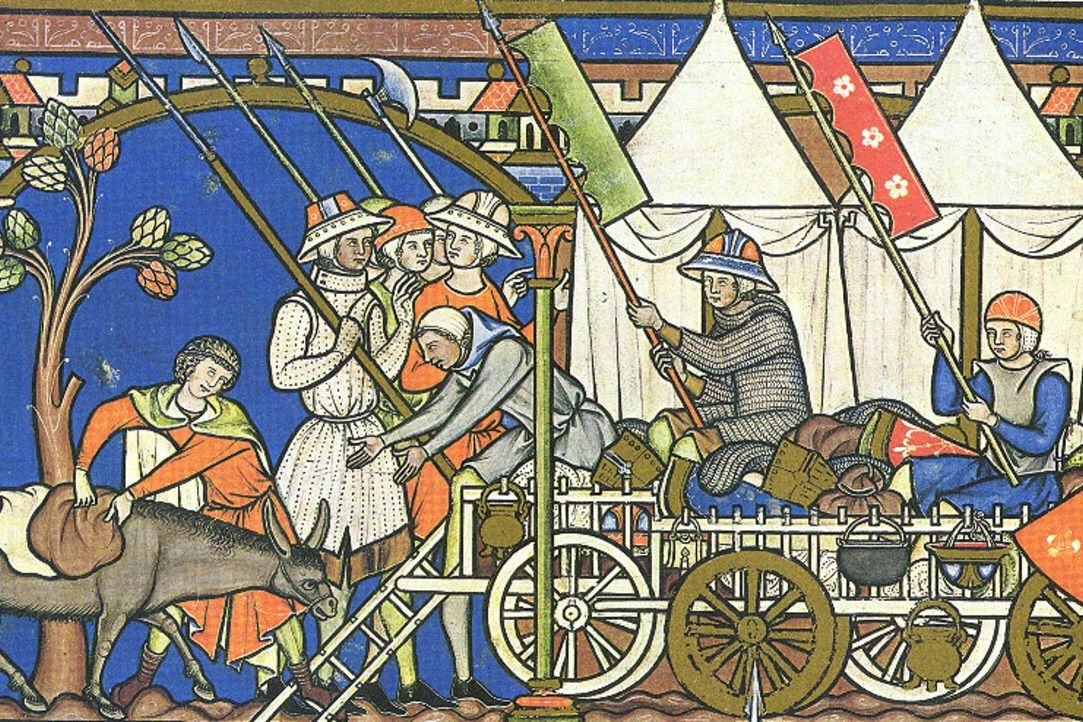 Have you ever wondered what brought all your classmates to your university and why they chose the same specialty as you? Let's find out.
Sofia Filina
At school, my favorite subjects were history, literature, and social studies. I loved to read something extra, not from the school curriculum, I also went to different olympiads which offered to solve interesting and non-standard problems. For these reasons, I wanted to study the humanities in depth, and this desire led me to the Faculty of History. During my studies, I constantly learn something new from a wide variety of areas, because when you study history, you never know what sphere of human activity books and sources will lead you to. At the university you can learn several languages, endlessly read interesting books and communicate with very smart people - this is a colorless opportunity, for this I love life and study at the university. Separately, I want to note the additional courses that you can attend at will. They are not related to basic studies, but they are always very interesting and informative.
Aynur Kulieva
I didn't plan to enter the history faculty, I always dreamed of studying linguistics, but I couldn't enter the linguistic faculty, that is why I chose history as a specialty.I went to the university's website and looked at what courses are there, saw antiquity, and realized that this was a great option. I really loved ancient Greece, and thought that I would study it. (True, in the first year, I later realized that this was not mine at all, and was carried away by the history of Russia in the XVIII century). When the lists of applicants arrived, it turned out that I went to "History" at Higher School of Economics and to "History" at the RANEPA, and I had to choose one of these universities. My mother came to her work and just asked her colleagues - HSE or RANEPA? And she was told that HSE sounds cooler, that's why I entered here. Most of all I liked lessons in Latin, I was even an assistant in Latin then for 3 years. I was fond of the non-historical disciplines - languages, socio-economic history and the research seminar about XVIII century which was taught by A.B.Kamensky. I miss the incredible atmosphere of the history department. I really love our Study office, this is the most understanding Study office in my life. I have very kind memories about the archival practice, it was very interesting and fascinating. I miss incredibly much my classmates, and my friends, my supervisor, and our events that I organized: the Dedication and New Year of the history department.
Dasha Bondareva
To be honest, until the 11th grade of school I did not know what I wanted to do in the future, because I liked humanitarian subjects as much as chemistry and biology. I decided to take 8 subjects on the exam, including history, and when I was preparing for the history exam, I watched lectures on YouTube. Once I saw on a YouTube lecture by Igor Danilevsky about Ancient Russia, at the end of which he said "Apply to the HSE, it's cool!". I decided that it was a great idea. When I pass my exams, I had already no doubt, I applied only to the HSE and only to "History". Most of all I like the people who are at our faculty, firstly, we have incredible lecturers who are absolute professionals in their field. This is very exciting when a person talks about something that he has studied almost all his life and his eyes are burning and he can endlessly tell interesting insights. Secondly, my classmates are very smart and well-read people, they have a broad outlook and interesting ideas. Besides, I think we have a very cozy atmosphere at the faculty.
Arina Novikova
In the summer, I walked with my dad along Myasnitskaya Street, saw a beautiful building, which turned out to be the main building of the HSE. I filled the documents on a bet. Cultural studies, history faculty and oriental studies were suitable for subjects. I chose "History". I never wanted to study history, but now I live and breathe history (in the literal sense, I have been breathing archival dust for 4 years). I am grateful to the HSE for the opportunities and various events. I really like to participate in conferences and scientific.
Sasha Vorobieva
Since childhood I love history, in the 7th grade I realized that I want to get a historical education. I knew for sure that I would go to the history department. I lived in Perm and went to the university there, but I understood that HSE provides the opportunity for mobility, and that I can go to Moscow to study. In addition, I attended events organized by the HSE in Perm, and I really liked the corporate culture. I entered the faculty of history in Perm, I liked everything very much and I thought: "If everything is so great here, how cool is it in Moscow?" then I applied for mobility and went to Moscow. At first it was a bit difficult and unusual, since some programs were different, but then I got involved, and Moscow attracted with its opportunities, and finally I transferred to the Moscow campus. At our history department I really love that there are incredibly interesting people here, I made a lot of friends here. In fact, it is so unbelievable that the teachers, the videos with which I watched on "PostNauka", read lectures, give me marks! I adore the opportunities that the HSE provides for students, I have already visited summer and winter schools in other countries several times, participated in conferences and even published my own articles. History programme is very cool and I'm glad that I'm studying here.
Mira Golubeva
I studied well at school and I liked history as a subject, so I chose History programme. I chose the HSE because my mother had said that the HSE is something so serious and important, and it seemed to be incredibly difficult to entry this university. So I entered the HSE, and I never regretted it. I adored a lot of things in the university - it was the happiest time! I loved my classmates very much, because there were very warm and almost family relationships, very emotional friendship and communication. In the process of studying I was fond of seminars and dialogue with teachers, it was very cool. I really liked the archaeological practice and the museum practice, it was so exciting. I miss everything! I miss my friends so much! I even miss written works, and that feeling when you send an important work at 4 a.m. and think: "yes, I've done it!". Studying at the "History" teaches you to be very organized: when you have 15 deadlines burning and the day after tomorrow a session, you need to keep up with everything. I miss my crazy classmates; I miss the dining room on Petrovka and the lovely woman who gave us some delicious treats. I miss the lecturers, they were incredible, they had very driving and exciting lectures.