Unusual And Astonishing Museums Of Saint Petersburg
If you think that museums are obsolete and boring, Kseniya Lobanova will prove you wrong.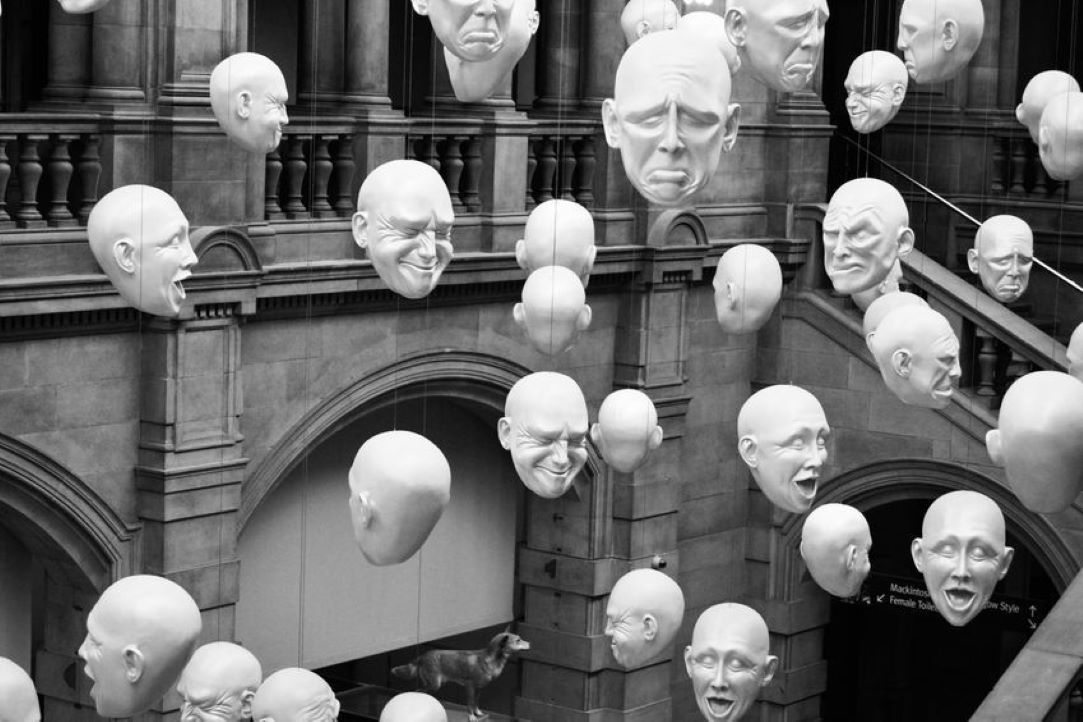 As banal as it may sound, St. Petersburg is really the cultural capital of Russia. After all, for example, it is here that museums first became available to public. According to various sources, there are from 200 to more than 300 of them in the city. Do you think that museums are boring places associated with only antiquity, and visiting them is not exciting at all? Or living here, you have already visited all the Petersburg palaces and know the arrangement of all working offices of the Tsars, writers and scientists, but still feel the urge for something new? Or maybe you want to surprise relatives and friends from other cities and countries with unusual photos and interesting facts from different spheres? Then this guide is just for you.
Music
St. Petersburg largely gave birth to the rock movement in the USSR and Russia, and therefore it is not surprising that it retains so many memories of it, and of foreign, too. To see musical instruments of Russian performers, photos of the legendary Leningrad rock club or artifacts from performances of foreign artists collected over many years by organizers-fans, visit the boiler room where Victor Tsoi sang, then walk down John Lennon Street and get to the Museum of sound – such a unique program exists only in this city.
Museum "Realities of Russian Rock"; Pushkinskaya str., 10, art center "Pushkinskaya, 10"
Museum of Rock Artifacts; Podolskaya Str., 18
Club Museum "Boiler Room. Kamchatka"; Blokhina str., 15
Museum of Sound; Pushkinskaya Str., 10​​​​​​​
Transport and so on
Rail transport has fascinated both children and adults around the world for many years. Now everyone can look at the models of trains and locomotives used before, retro trams and the internal structure of the underground carriage, feeling like its driver. For those who prefer personal transport, it will be interesting to be behind the wheel of an American retro car of the 1940s-1970s. And for those who feel connected to the sea, we advise to climb into a Soviet-era submarine and immerse yourself in the atmosphere of life in a closed space.
Museum of the Tram Park's History A.P. Leonova; Sredniy prospekt Vasiliyevskogo Ostrova, 77
Underground History Interactive Center; Odoevskiy str., 29
Central Museum of Russian Railway Transport; Sadovaya str., 50
Museum Route 66; Konyushennaya square, 2
Submarine C-189; Lieutenant Schmidt Embankment
Mini versions
Have you ever dreamed of feeling like a Gulliver, watching the lives of many little men? Or maybe you wanted to look at the famous buildings from all possible points, including from above? Are you fascinated by details so much that you would like to consider them through a magnifying glass? If so, you will surely like museums with models and small figures. All of them are the result of long and painstaking work, although sometimes they cannot even be seen by the human eye (as if it is the work of Lefty from the story of the russian writer Leskov), and some can be observed not for a day or two, because the models are also almost alive thanks to the work of the creators (as, for example, on the Grand model of Russia).
Museum of Lego Polekon; Zagorodniy Avenue, 42
Grand Model "Russia"; Tsvetochnaya str., 16
Museum of maqueets at the Academy of Arts; Universitetskaya Emb., 17
Theatre mockup "Petrovskiy water area"; Malaya Morskaya str., 4/1
Microminiature Museum "Russian Lefty"; Italianskaya str., 35
Devices: old and new
It is impossible to imagine the modern world without all kinds of technologies and mechanisms that facilitate and complement human life. But how did we come to all this? How have phones been changing, turning into smartphones familiar to all of us? How did our grandparents listen to music before the advent of portable speakers? How much time did people have to spend on one photo a hundred years ago? How complex is the mechanism inside such a small wristwatch? And finally, what is so amazing about high technology? You can find answers to all these questions by visiting the museums presented below:
MicroXperts High Tech Museum; Sizova Aven., 2
Museum of Vladimir Deryabkin's Gramophone and Phonographs; Bolshaya Pushkarskaya Str., 47
Watch Museum of the "Rocket" Factory; St. Petersburg Aven., 60, Peterhof
Museum of the History of Photography; Professor Popov str., 23
Tasty and informative
Food and drink has long been not only a way to satisfy hunger and thirst, but also part of the culture for many peoples and countries. In Saint-Petersburg you can find museums of something considered native Russian, for example, bread and vodka, and something that seems distant, like Coca-Cola. At the same time, museums of coffee and spices amaze with the variety of flavors and places where they came to Northern Venice from. A lot of chocolate sculptures and figures (from angels to busts of famous personalities) will be a delight for the eyes of all comers. And best of all, in most museums visitors are allowed to buy "exhibits" and enjoy them to the fullest.
Bread Museum; Mikhailova str., 2
Coca-Cola Museum; Pulkovo highway, 50
Coffee Museum; Voskresenskaya Emb., 14
Spice Museum; Bolshoy Prospect Vasilievskogo Ostrova, 6
Chocolate Museum; Nevskiy Prospect, 17
Brewery History Museum; Stepan Razin str., 9
Museum of Russian Vodka; Konnogvardeyskiy Boulevard, 4
Extraordinary History
Museums from this list are far from those historical, to which we are accustomed from school. One of them tries to convince you that what everything you know and believe is nothing more than a hoax. Others show how people lived and, what is even more fascinating, entertained in Imperial Russia and in the USSR (in many ways in an interactive and modern form). The third will talk about such a familiar and integral part of the life of each citizen and the state, as money. And the fourth is to address such a heavy topic as radiation disasters, which became a heavy blow to all mankind in the 20th century.
Museum of unTruth; Sadovaya Str., 34
Historical and Cultural Project "Sovereign Fun"; Pravlenskaya Str., 1, Peterhof
Museum of Playing Cards; Pravlenskaya Str., 2, Peterhof
Museum of Soviet Slot Machines; Konyushennaya square, 2
Historical Park "Russia - My History"; Basseinaya Str., 32
Museum of the History of Money; 3Ш, territory of Peter and Paul Fortress
Museum of the History of Radiation Disasters; Aviakonstruktorov aven., 14
Other museums that deserve attention
Not everything can be categorized, because in many ways unusual museums are unique in their style, exhibitions and approaches. Not always museums need to be perceived with eyes and ears, because they can deceive or not convey everything. Museums associated with perfumery are primarily focused on the sense of smell, and some, such as Freud Dream Museum, interact with your emotions and subconscious. Some are able to connect with your memories and immerse you in childhood and others on the contrary to return to a difficult and harsh reality, for example, the work of a forensic doctor. Some entertain by showing amazing things from Guinness world records to unknown facts about cats, and others teach to understand modern art. You just need to choose something for yourself.
Museum of the History of Perfumery; Progonnaya Str., 1
Perfume Museum; 1st line of Vasilyevsky Ostrov, 48
Museum of the Cat; Koltushskoe highway, 214, Vsevolozhsk
Museum of Hygiene; Italianskaya Str., 25
Street Art Museum; Revolution highway, 84
Sigmund Freud Dream Museum; Bolshoy Avenue of Petrograd side, 18
Petersburg Avant-Garde Museum House of M.V. Matyushin; Professor Popov str., 10
Museum of Records and Facts "Titicaca"; Kazanskaya Str., 7
Toy Museum; Karpovka River Emb., 32
Forensic Medicine Museum; Kirochnaya Str., 41
Museum of Shadows; Bolshaya Konyushennaya St., 5
Petersburg Museum of Dolls; Kamskaya Str., 8
Folk Literature Museum of Ostap Bender; Thoreza Aven., 104
Museum of Emotions; Italianskaya Str., 1
The guide by
Kseniya Lobanova​​​​​​​